It's within your power to take the steps necessary to stay safe and secure.
Online security is critical. Here are the key steps you can take to keep yourself safe on the internet.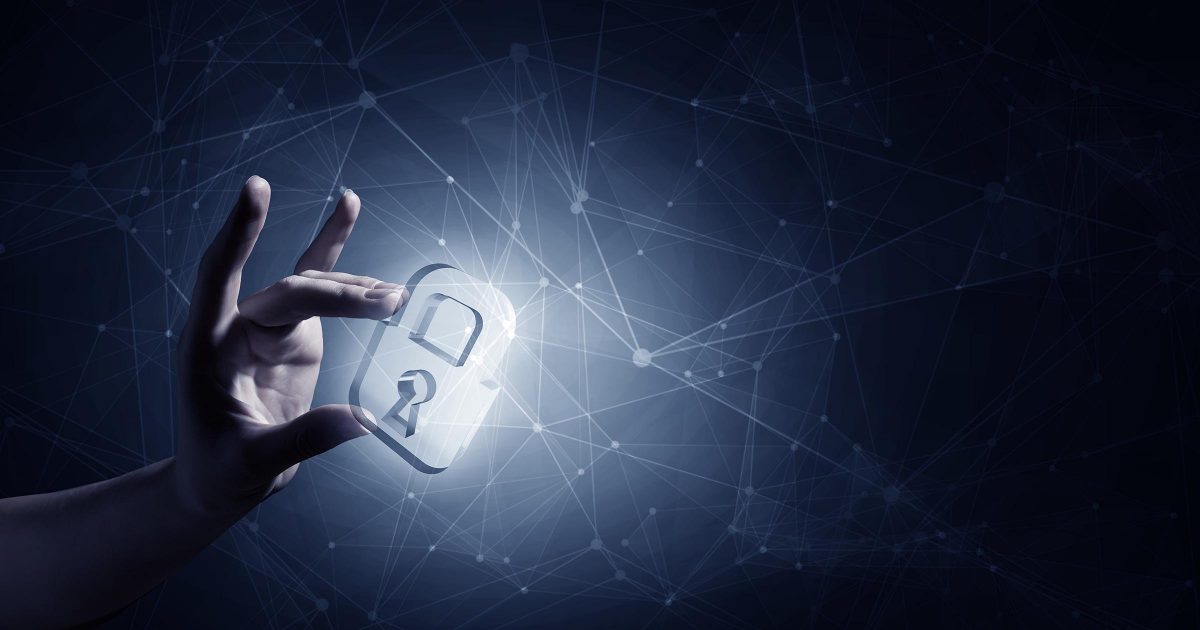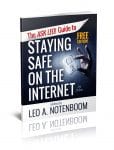 Subscribe to Confident Computing, my weekly newsletter, and get the 88-page Ask Leo! Guide to Staying Safe on the Internet – FREE Edition digital download as a gift. Based in part on this article, the Ask Leo! Guide to Staying Safe on the Internet – FREE Edition will help you identify the most important steps you can take to keep your computer and yourself safe as you navigate today's digital landscape.
The very concept of "internet safety" feels like an oxymoron these days.
It seems we hear about some new threat aimed at wreaking havoc across machines connected to the internet almost daily.
Here are some things you can (and should) do to stay safe.
Staying safe online
Use good security software.
Keep software up-to-date.
Secure your online accounts.
Educate yourself.
Secure your home and mobile connections.
Remember physical security.
Back up.
1. Scan for malware
Sometimes, most commonly via email attachments, malware can end up on your computer.
Security software will scan for, locate, and remove malware from your hard disk. A real-time scanner will notice it as it arrives, even before it hits the disk, but at the cost of slowing down your machine a little, and occasionally interfering with other operations.
Important: Because new malware is being created every day, it is critical to keep your anti-malware definitions up-to-date. Be sure to enable the scanning software's automatic-update feature and have it do so every day.
2. Stay up-to-date
I'd wager that over half of all malware infections don't have to happen. Software vulnerabilities exploited by malware usually have fixes already available by the time malware reaches a computer.
The problem? The user simply failed to install the latest updates capable of preventing the infection in the first place.
The solution is simple: enable automatic updates everywhere.
3. Secure your accounts
Account hacks are all too common. And yet, there are many tools and techniques available to prevent them from happening, or to dramatically reduce the impact when they do.
Particularly when it comes to your online accounts, it's not only your responsibility, it's in your best interest to ensure you've secured your account appropriately. That includes:
Almost all the account hacks I hear of, particularly those where the account is lost forever, have failed to do one or more of those items.
4. Educate yourself
To be blunt, all the protection in the world won't save you from yourself.
When visiting a website, did you get a pop-up asking if it's OK to install some software that you're not sure of because you've never heard of it? Don't say OK.
Not sure about some security warning you've been given? Don't ignore it. Research it before doing anything.
And of course, choose secure passwords and don't share them with anyone.
5. Secure your home network and your mobile connection
If you're traveling and using internet hotspots, free Wi-Fi, hotel-provided internet, or internet cafes, you must take extra precautions.
Make sure your web email access — or, for that matter, any sensitive website access — is only via secure (https) connections, or that your regular mail program is using only encrypted connections. Don't let people "shoulder surf" and steal your password by watching you type it in a public place.
Make sure your home Wi-Fi has WPA2-security enabled if anyone can walk within range, and you've changed your router's administrative password.
6. Don't forget the physical
An old computer adage is that "if it's not physically secure, it's not secure."
All the precautions I've listed above are pointless if other people can get at your computer. A thief can easily get at all the unencrypted data on your computer if they can physically get to it. Even log-in passwords can be easily bypassed if someone has access to your computer.
The most common scenario is a laptop being lost or stolen during travel, but I've also received many reports from people who've been burned because a family member, friend, significant other, or roommate accessed their computer without their knowledge.
7. Back up
I know that backing up doesn't feel like a "security" measure, but ultimately, it can be one of the most powerful ways to recover if you ever encounter a security-related issue.
The damage done by almost any kind of malware can be quickly reversed if you have a recent backup to restore to.
Having a back-up copy of your data (all your data) can help you recover after computer is lost or stolen (not to mention when a hard disk dies).
Backing up your email and contacts can be a critical way to restore your world should your online account ever be compromised.
Backups truly are the silver bullet of the computing world: a proper and recent backup can help save you from just about any disaster, including security issues.
Overwhelming? It might seem so, but…
This might all seem overwhelming, but please believe me when I say it's not nearly as overwhelming as an actual security problem if and when it happens to you.
The good news is that the majority of the things you need to do to stay safe on the internet are things you set up once and let happen automatically thereafter, or new habits you form based on the important things that you learn about keeping things secure.
While we might want it to be otherwise, the practical reality of the internet and computing today is that we each must take responsibility for our own security online.
Podcast audio

Download (right-click, Save-As) (Duration: 6:00 — 8.3MB)
Subscribe: RSS