You know you want to.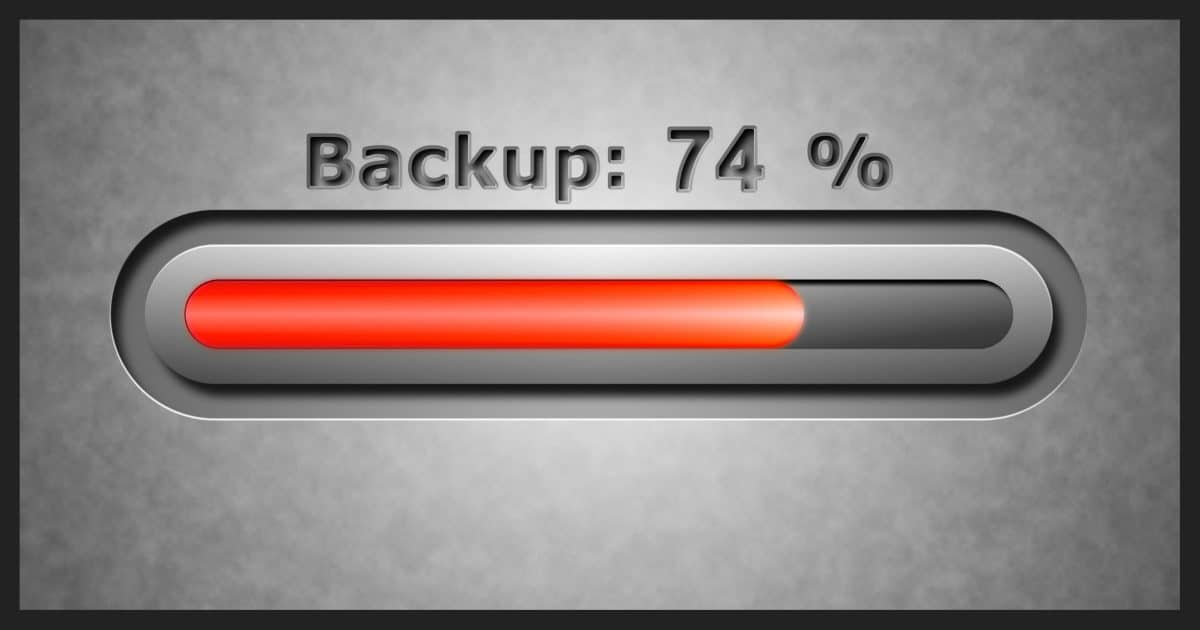 How to back up Windows using its own built-in tools in eight easy steps. Four bonus steps handle Microsoft's plans to retire one of those tools.
You may have heard I'm a huge fan of backing up.
Microsoft Windows includes several tools that, used together, provide a backup strategy protecting you from almost anything that can go wrong.
Let's review what it means to use those tools together properly and get you backed up. We'll also review the impact of Microsoft's decision to phase out one of those tools.
How to Back Up Windows
Make an image backup of the machine.
Make a recovery disk for emergencies.
Prepare to restore a backup image in case it's needed.
Restore individual files from a backup image.
Turn on File History.
Restore individual files from File History.
Use OneDrive for online backup.
Restore individual files from OneDrive's history.
Alternatively, use EaseUS Todo to make disk images and rescue media.
1. Make an image
Start by making an image backup of your computer. It doesn't matter if you don't know what to do with it; that'll come later. Creating an image of your computer gives you a known point to which you can always return should anything go wrong in the future.
Creating a Backup Image Using Windows' Built-in Backup walks through the steps to create a complete image backup of your machine on an external hard drive using what Windows 10 calls the "Windows 7" backup and restore tool.
2. Make a recovery disk
Next, I recommend you make a Windows recovery drive. This is a disk (a DVD or USB thumb drive) from which you would boot your machine in order to restore the image you created in the first step. The Windows recovery disk includes additional tools to examine and possibly repair your system, as well as the ability to reinstall Windows from scratch if needed.
Create a Windows Recovery Drive illustrates the process of creating a recovery drive. You may also want to review the article How Do I Boot from CD/DVD/USB in Windows 8 & 10? (which also applies to Windows 11) and test to make sure you can boot successfully from the recovery drive you've created.
3. Restoring an image
Restoring an image is the process of taking a backup image you've previously created and putting it back on your computer's hard drive (which erases anything currently on that hard drive). An image restore is what you would do after replacing a faulty hard drive with a new, empty one.
Restoring an Image Backup Using Windows Built-In Backup uses the image we took in step 1 and the recovery drive created in step 2 to demonstrate the process of restoring that image to your computer.
4. Restoring files from an image
I rely on image backups primarily because there's no question about what's in them: everything. But sometimes you don't want to restore everything; you just want a single file, folder, or collection. Microsoft doesn't make it obvious, but you can do that from a backup image you create using the Windows backup tool.
Restore Individual Files from a Windows Image Backup shows you how.
5. Set up File History
In addition to image backups, we can utilize more "in the background" backups in the form of File History. File History sets aside some amount of space on your hard disk (ideally an external hard disk, and possibly the same one containing your backup images) to which it writes copies of your data files each time they change. Using File History, you can recover a file as it was an hour ago, a week ago, or sometime in between, depending on how often files change and how much space you've set aside for backups.
Enable File History in Windows tells you how to set it all up.
6. Restore a file using File History
After you've had File History running for a while, you'll surely encounter a point where you want to recover a file that has been backed up.
Learn to browse what's been backed up, locate the file or files you want, and restore them in Restoring Files with File History.
7. Use OneDrive for backing up
Backing up to a completely different physical location — "offsite" backup — has never been easier since the advent of cloud storage and synchronization tools like OneDrive.
Using OneDrive for Nearly Continuous Backup not only shows you how to set up and configure OneDrive itself, but also discusses a couple of simple changes to your workflow that result in almost continuous cloud backup of all your work in progress.
8. Restore a file from OneDrive history
Just like File History, the day will come when you need to recover a file that's been backed up to the cloud.
Recover Deleted Files in OneDrive points out that OneDrive has a Recycle Bin from which you can recover deleted files. As a bonus, Recovering from Ransomware with an Online Backup discusses how it can even save you from ransomware.
♦
Used together, these eight steps and three tools (image backups, File History, and OneDrive) can provide an adequate level of backup for the average user. Best of all, you already have them in Windows.
For now.
Apparently, as of some time in 2020 (or even earlier) Microsoft decided to pull the plug on the "Windows 7 Backup and Restore" tool. At the least, it has been "deprecated" and will likely be removed in a future Windows update. The official word from Microsoft is that you should use third-party utilities instead.
The following bonus four steps do exactly that: show you how to perform steps 1 through 4 above using the free edition of EaseUS Todo instead of Windows 7 Backup and Restore.
♦
9. Make an image using EaseUS Todo
Creating a Backup Image Using EaseUS Todo Free illustrates how to create an image backup of your system to your external hard disk.
10. Make a recovery disk for EaseUS Todo
Creating an EaseUS Todo Emergency Disk displays the process of creating a recovery disk — what EaseUS calls an "emergency disk" — that can be used to restore an EaseUS Todo image. It won't have the additional tools the Windows recovery disk created in Step 2 had, so you may want both, but you'll need an EaseUS emergency disk to be able to restore images created by EaseUS Todo.
11. Restore an image using EaseUS Todo
Restoring an Image Using EaseUS Todo tells how to restore a backup image created by EaseUS Todo to your hard disk, replacing everything on it.
12. Restore an individual file from an image using EaseUS Todo
Restoring a File from an EaseUS Todo Image Backup. EaseUS Todo makes restoring individual files and folders from an image backup easy.
Do this
Backing up is important. I say it so often because it's so true.
I also say it because I see so much data loss and accompanying heartbreak when people don't realize just how important it is until it's too late.
Use the steps above to make sure you're appropriately backed up and never suffer data loss again.
Podcast audio

Download (right-click, Save-As) (Duration: 9:21 — 8.1MB)
Subscribe: RSS