So many don't — and come to regret it.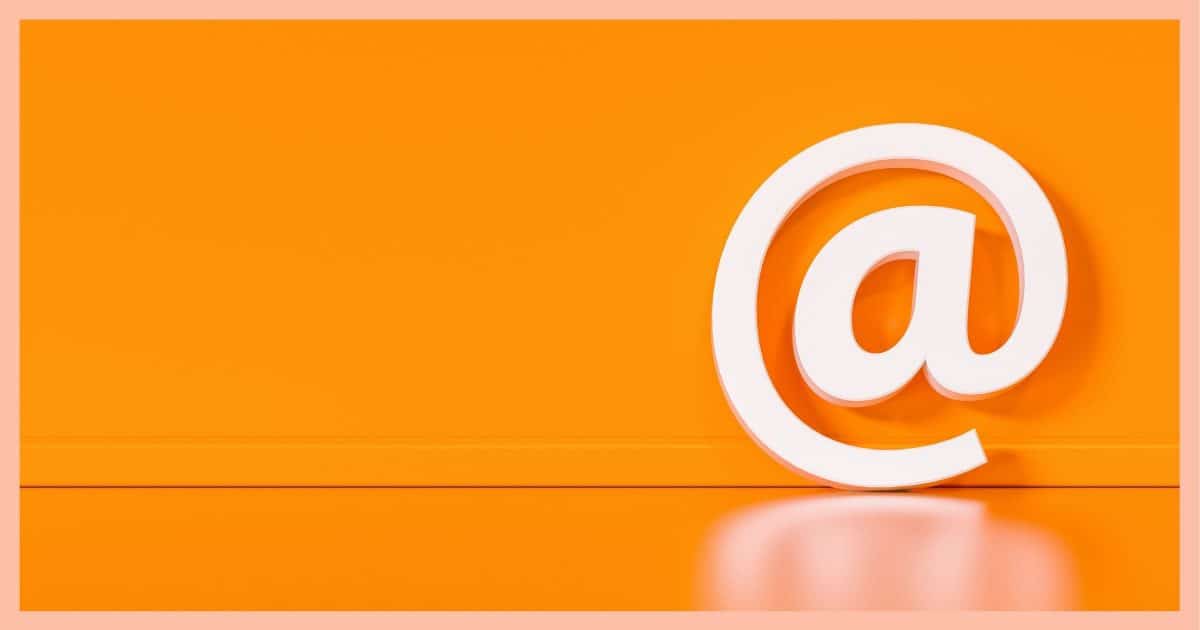 Configuring a PC-based email program to use IMAP and have it constantly download email as a backup is a reasonable way to go.
Question:
I have many times deleted some of my important emails from my inbox. I was even locked out of my
account when some hacker tried hacking my email
. So I was looking for a backup solution that I can view my emails even when my email provider is down. Do you think that Dropmyemail is the way to go? I do not want an offline backup since it's a pain to load them all the time in case I want to get my emails back.
Backing up your email is critical. I hear all too often from people losing important email forever due to everything from accidental deletion to hacked accounts.
Of course, this loss doesn't have to happen. All it takes is having a backup in place.
And, yes, that means even for that email account with the big, famous, email providers.
How to back up email
You should back up email so that even if your account is lost, you won't lose any of the data within it. You can use remote fetch with a different online email provider to make a copy, but a more robust solution is to have an email program running on a PC using IMAP or properly configured POP3 to download copies of your mail.
Backing up email
I'm not at all familiar with Dropmyemail, so I can't say whether it would be a good solution for you or not.
I do, however, have thoughts on backing up your email — as in, you should.
There are two approaches to backing your email that I strongly recommend.
Back up email locally
My favorite approach is the one you've explicitly asked me not to recommend: backing up your email offline, locally on your PC.
This approach is simple: install an email program like Thunderbird, Microsoft Office's Outlook, or any of several others, on a PC. Configure it to use IMAP to access the mail on your email server, and then let the program download all the email to your PC. This way, all your email is on your email server, on your PC, and, if you back up your computer, in your backups.
Back up using another service
The other solution is to use a different email service (like say, Google's Gmail) and have it fetch a copy of the email from your native email service.
When you configure Gmail's "Check mail from other accounts" (in Settings/See all settings/Accounts and import), it'll set up POP3 access to fetch your email. Make sure to check "leave the email on the server" so setting this up doesn't impact the use of your regular email provider.
Whenever you need to access your backup email, you simply log in to this backup account at Gmail.
I'm using Gmail as an example, but any online email service that provides the ability to fetch email from a different online provider can be used for this.
Your email must be working
It's important to realize that you need to be able to access your email account in order for the backup programs to be able to access it as well.
I do hear from people who want to back up email after they've lost access to it. That's not how this works. Like any backup, it needs to be in place before you need it.
If you're using a desktop email program, you need to leave it running or fire it up periodically to perform its backups.
How I back up
I use Google's Gmail for my day-to-day email activity. I do everything via the web interface (so does my wife).
I back up email with a copy of Thunderbird I leave running on a separate computer. It's configured to access all of our accounts via IMAP. As long as it's running, it's more-or-less continually downloading copies of email as they arrive.
This gives me a backup. I can get to it even if I don't have internet.
Putting email back
A concern you raised was your ability to put email back.
If that PC email program is configured to use IMAP, putting email back into your account is trivial. It's just simply a drag and drop operation. I've used this approach to put email back in to my wife's Gmail account.
In a larger-scale disaster, I really don't know of any great solution to restoring email back into an online email account. You can do it with IMAP, but it's going to take time, and you'll need to do it from a PC with an internet connection.
Ultimately, though, there's not a great way to restore an online email account completely from a backup. Using IMAP from a PC is probably the closest you'll get. But you can be assured that messages backed up can be put back, and that's what's key.
Speaking of backing up…
PC-based backups
If you use a PC-based solution and you back up your PC, you're even more protected.
By downloading your online email to your PC as a backup, and then backing up your PC regularly, you're not only doubly protected, but depending on how long you keep your backups, you may also be able to recover things from further back in time than a simple, single back up.
And yes, the PC on which I run Thunderbird also has Macrium Reflect installed, performing regular backups.
Saving your data
The point of the backup is not so much to be able to re-create the email account as it is to have the data so you can potentially use that data.
The most common use of email backups is when your email account has been compromised and you can't get back in — which sure happens more often than we'd like it to.
By having backups — on a PC or in another online account — you might lose your account, but you won't lose data.
Podcast audio

Download (right-click, Save-As) (Duration: 8:15 — 9.1MB)
Subscribe: RSS