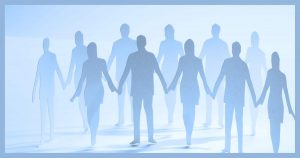 Since 2003, Ask Leo! has been helping people navigate the confusing waters of computers and technology. Millions of people visit Ask Leo! to search or browse the thousands of published articles freely available to all. Each week, I answer dozens of questions, publish new articles, and update existing ones. I also publish a weekly newsletter highlighting the latest updates and much more.
Ask Leo! is limited only by time and budget.
Support Ask Leo!
One thing setting Ask Leo! apart from other resources is that, while I employ part-time staff to help with daily operations, every bit of content somehow comes from me, Leo Notenboom.
And while I can't answer them all, I do take pride in personally answering as many questions from readers as I can.
Ask Leo! has been advertising supported for many years. With the rise of ad blockers, an industry-wide decline in advertising revenue, and now the threat of AI-based answers in search results, the long-term future of Ask Leo! is in jeopardy.
And that's where you come in.
Patronage Opportunities and Benefits
Become a patron and join over 850 individuals who help keep Ask Leo! going. That means more answers to your questions will continue!
There are different levels of patronage, and with each come benefits and bonuses as my way of saying "Thank you!"
Monthly
Commitment
Subscription
Link

What You Get
$2
Ad-Free Ask Leo!
At this level of support, you'll receive my heartfelt appreciation. In return, you'll see no ads on Ask Leo! when you log in using the account you create at check-out.
$5
Bronze: The Ask Leo! Tip Of The Day
Includes Ad-free Ask Leo! plus "The Ask Leo! Tip Of The Day" — a (roughly) daily tip to help you use your computer and technology more effectively and with more confidence.
$15
Silver: Online Everything
Includes everything in Bronze, and adds digital access to any and every Ask Leo! book and online course published or updated as long as you're a Silver-level patron. Newly added: patron-exclusive behind-the-scenes videos!
$25
Gold: What More Can I Add?
Includes everything in Silver, as well as my unending gratitude for your support at this exceptional level.
$1000
(or more)
Sponsorship privileges
Includes all the perks of all the levels above, direct access to Leo, plus more traditional sponsorship opportunities. Depending on the level of commitment, that could include anything from newsletter ad placement, display ads on the site, or whatever we create together. Email sales @ askleo.com for info.
By popular demand, both monthly and annual subscriptions are available.
Additional funding allows me to focus more on what I really bring to the table: answering more questions and providing a variety of new content that can help you — and everyone — do more, be more, and connect more — and with more confidence — than ever before.
Choose your level of patronage and support Ask Leo! today!
Thank you!