Dammit, Jim, I'm an engineer, not a journalist!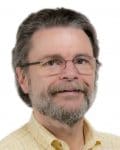 Leo A. Notenboom retired from an 18-year Microsoft career as a software engineer. Since then, he's channeled his passion for technology into online publishing, including the tech support and education site Ask Leo!.
Since 2003, Leo's published thousands of articles, hundreds of weekly newsletters and YouTube videos, and several books answering questions from average consumers to help them stay safe, resolve issues, and gain greater confidence with technology.
Leo also publishes NotAllNewsIsBad.com (a daily reminder there are a lot of good news stories out there, if you know where to look) and HeroicStories.org (a twice-weekly story exemplifying people being good to one another, in the hope of inspiring similar actions in others).
Leo is one of two managing trustees for The KLeo Foundation, a private family foundation; an amateur radio operator (N7LEO); and volunteers time and expertise to the Washington State Animal Response Team (WASART), Snohomish County ACS, and other organizations. He's the caretaker of an email service specifically for ex-Microsoft employees: exmsft.com.
1997 saw the beginning of his decades-long love affair with Corgis. With his wife, Leo has become known in the local Corgi community as the host of the annual Pacific Northwest Corgi Picnic. Leo is also one of the moderators for one of the oldest Corgi-related mailing lists in existence: Corgi-L, and its corresponding Facebook group.
From 1994 through 2008, Leo was the co-owner, bookkeeper, webmaster, light-bulb changer, payroll office, and lifter of heavy things for his wife's collectible doll shop, Dolls and Friends.
Leo & technology
His career path became clear when Leo was required to take a computer programming course in college. It started with a mainframe, punch cards, and Fortran in school, and moved to three years at a small company in Seattle, writing operating system and communications software in assembly and C for a data-entry terminal built around the Z-80 8-bit processor.
In 1983, he joined Microsoft as its 342nd (or thereabouts) employee. Eighteen years at Microsoft included work on a number of products and technologies. Some highlights include:
Microsoft's Cobol group, working on the MS-DOS versions (in both 8086 assembly and C), and even the 8-bit version of Microsoft Cobol for CP/M.
Leading a team from four to seven engineers on various early versions of Microsoft Basic.
Lead engineer for "Programmer's WorkBench (PWB)", a character-mode development environment for the Microsoft C 6.0 project.
Creating the hypertext technologies as the basis for the help systems used in the pre-Windows (aka "character mode") products.
Developer on the GUI help system, "WinHelp", whose technology also became the engine for Microsoft Bookshelf CD-ROM-based reference product.
A stint in the Microsoft Telephony group, resulting in another patent (5,748,468).
Engineer and operations lead on Microsoft Expedia, including putting the final bits in place on its servers on the day it went live.
Managing the team that designed and ran the massive internal build processes for the programming language product Visual Studio .NET.
After leaving Microsoft in 2001, Leo couldn't stay away from technology. Two years later, after hooking up with a mastermind group of internet entrepreneurs, Ask Leo! was born. He's been busier than ever ever since.
More details on all of the above can be found in Leo's very out-of-date resume.
Post "retirement"
Leo's post-Microsoft life has necessitated even more technology than his Microsoft days. Starting Ask Leo! in 2003 thrust him into the world of Linux, Linux server management, and a variety of systems, tools, and techniques not found in Microsoft.
Leo also began consulting and providing support and tools for a variety of clients online. While originally a much longer list, he continues to consult for a select few, including This Is True.
After moving Ask Leo! to WordPress in 2013, he's also taken on website management for a handful of friends and family, and in (very) limited cases, site hosting as well.
Leo has been an avid amateur photographer since his high school days of film and darkrooms. Naturally, he's fully embraced the digital. In addition to the expected social media posts, most of his work can be found on Flickr.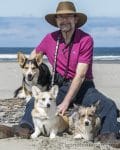 Purely personal
Leo was born in 1957 in Victoria, B.C., Canada, of Dutch immigrants, and moved to the U.S. at the age of three. Since 1960, he's lived in and around the Seattle area. Currently he lives in Woodinville with his wife since 1980, Kathy, and an assortment of Corgis.
♦
For non-Ask Leo! contact information, see Leo's online business card.