Replacing a dead or dying hard drive and moving on.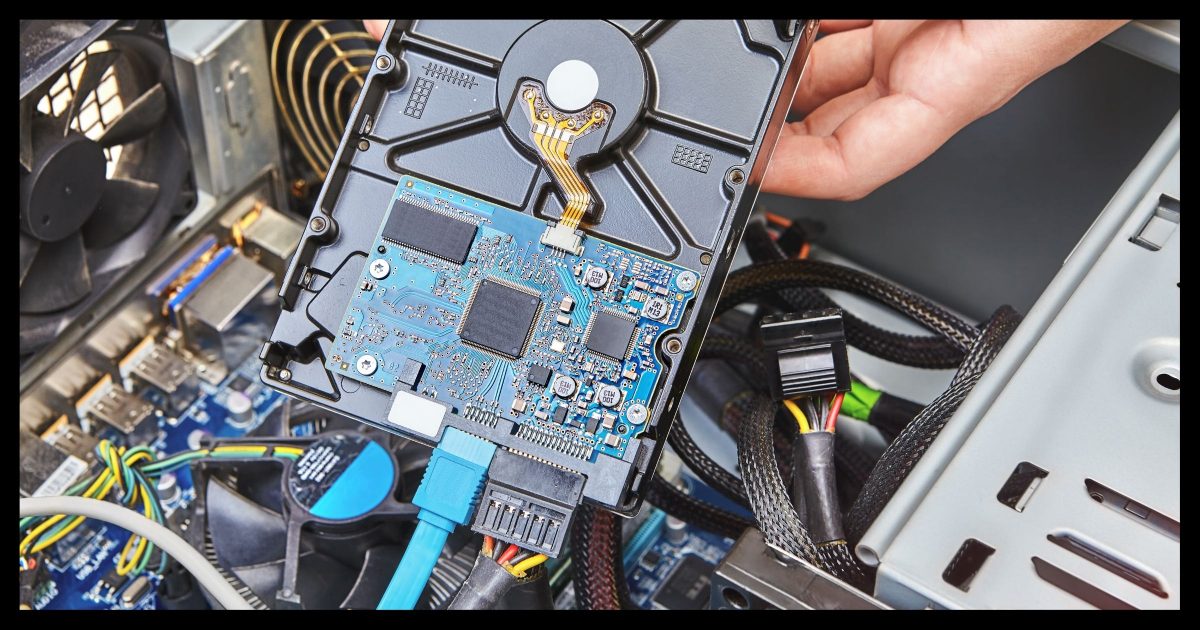 Transferring data to a replacement drive needn't be difficult. In fact, being prepared for a transfer is a side effect of backing up regularly.
My hard drive states that failure is imminent, and I should replace it immediately. My questions are as follows: when I replace my hard drive, will I need to install a new operating system? Is there a way to clone my current hard drive completely, including my operating system? If I am able to clone my entire hard drive, will I need hardware or some device between the old hard drive and the new while I do the transfer? What is the best way to save my existing files if I can't salvage my entire hard drive? Are there software programs that can help me do this?
There is indeed software that helps: they're called backup programs.
While there are many, many ways to do what you want to do, I'm going to review what I think is the most resilient and most appropriate way.
It's how I do exactly the same thing.

Transferring a system to a replacement drive
Make an image backup of the existing drive.
Replace the drive.
Restore the image backup to the replacement drive.
Adjust partitions as needed to fully use the replacement drive.
Your entire system — Windows, installed programs, and data — will be ready to use as if nothing had happened.
First: BACK UP!
First things first: start backing up. Now. Do not wait.
That you're asking this question tells me you haven't been backing up.
If you had been backing up, you would have:
If you read Ask Leo! frequently, you may be tired of my constant harping on the miracle that is a well-maintained backup, but I can't stress enough how important it is and how many types of problems it can help you recover from, including the very problem you're describing.
I know this for a fact. Two days before writing the original version of this article, the primary hard drive on my primary machine developed a bad sector that could not be repaired. Since then, I've used this technique to replace hard disks in many machines.
Step 1: Make an image backup
In reality, there's a little more to it, of course.
All "if you haven't already" means is if you've been backing up regularly, most of these pieces will already be in place. You'll have backup software, you'll have that external hard drive, and you'll have created that emergency disk in case you ever need it.
Today, you need it.
Using your backup software, create a full-image backup of your machine. You can use your most recent backup image, if you like. I want additional reassurance I won't lose any changes made since then, so I make a complete full-image backup immediately prior to changing the drive.
Step 1a: Making an image backup if you can't
If you haven't done this preparation and cannot now install the backup software on your machine, or things aren't running well enough for you to use it, there's a slightly different approach to creating that all-important image backup.
For most backup programs, the rescue media can also be used to create an image backup. Do that now.
Step 2: Install the replacement drive
I'll assume you've already purchased a replacement drive. It should have at least as much capacity as the drive you're replacing, though it's not at all uncommon for it to be larger — sometimes much larger. That's OK.
Turn off your machine, unplug it, and follow the manufacturer's instructions for replacing the failing hard drive.
Step 3: Restore the backup image
After you put your machine back together again, reboot using the emergency/rescue disk you created with your backup software.
Now use that software to restore your backup image to the new hard drive.
That's pretty much it. When it's done, you can remove the emergency disk and reboot, and you should be up and running as if nothing had happened… except you'll be running from your nice, healthy replacement hard drive.
Step 4: Tweak partitions
This step is technically optional. It's common for replacement drives to be larger than the original. Most backup programs restore the layout of the hard disk exactly as it was on the original drive. There's a chance the extra space on the new drive will go unused.
There are several approaches.
Now you're really done.
Do this
Having a full backup image allows you to transfer everything from an existing failing hard disk to a replacement disk. And that's exactly what I recommend you do: start backing up to an external hard drive. Use an image backup tool like Macrium Reflect or EaseUS Todo, and begin backing up regularly. It's hard to overstate the number of different ways a regular backup can save you… but this is clearly one of them.
Subscribe to Confident Computing for more tips and advice to keep your computer safe and running smoothly! Less frustration and more confidence, solutions, answers, and tips in your inbox every week.
Podcast audio

Download (right-click, Save-As) (Duration: 6:44 — 6.2MB)
Subscribe: RSS