Removing yourself from Google (or any search engine) misses the point entirely.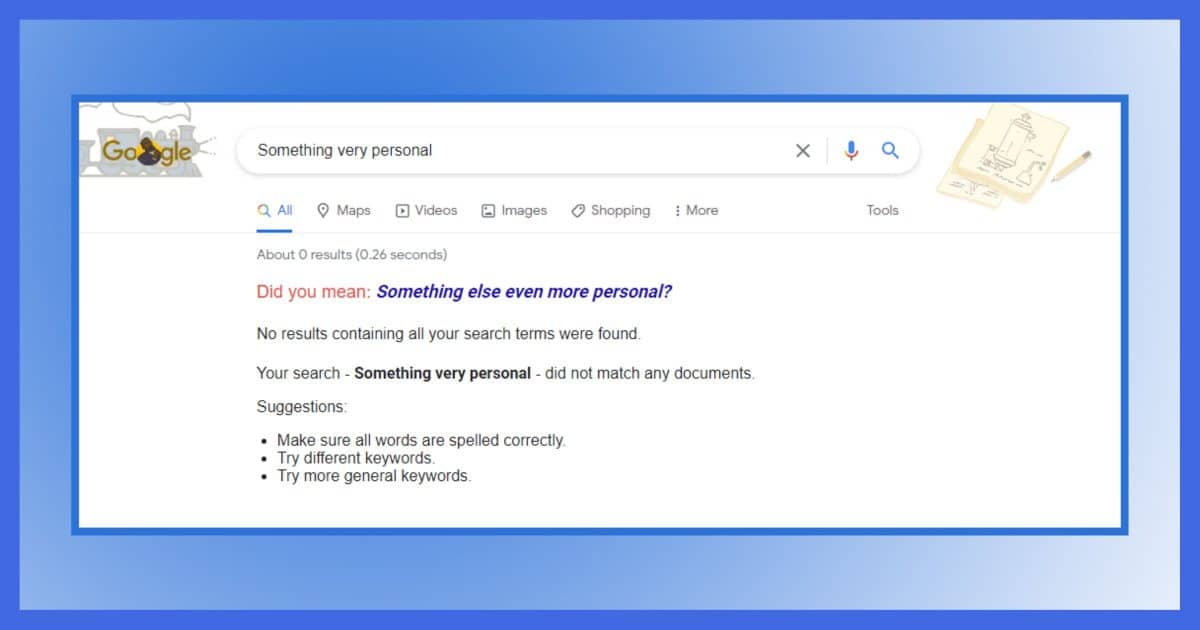 "The right to be forgotten" is a misleading and ineffectual technique to prevent people from finding information on the internet. Bottom line: it can't work.
In 2014, the European Union's highest court ruled that search engines (namely Google, maybe Bing, and probably others) need to honor requests from individuals to be removed from their search indexes in support of a concept known as the right to be forgotten.
Many ethical, political, and moral discussions continue around the topic. While I certainly have opinions in those realms, I want to look at it from a purely practical point of view.
That view?
It can't work.
Removing yourself from search engines
The right to be forgotten relies on removing yourself from search engines. That's neither practical — there are too many individual search engines — nor does it actually address the issue: your data remains at the sites the search engines are pointing to.
What is a search engine?
Fundamental to the discussion is understanding exactly what a search engine is and is not.
Search engines spend massive amounts of time and resources scouring the internet to locate information. They then build massive indexes that allow them to associate searches for information with the location at which the information is stored.
A search engine is a referral service, nothing more.
Consider a simple search for the word Tesla.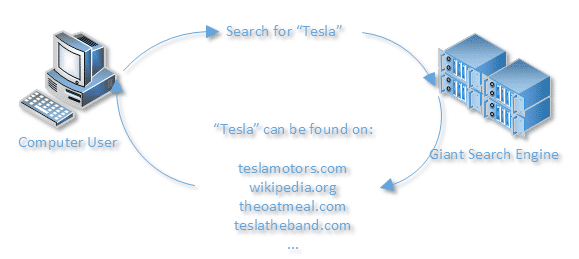 You type it into the search engine, and the search engine reaches into its database to see where it had previously found information on the term, and returns that list of websites to you.
Now, let's say Mr. Tesla comes along and does whatever it means to ask to be forgotten. The search then returns nothing.

So far so good. Here's the problem.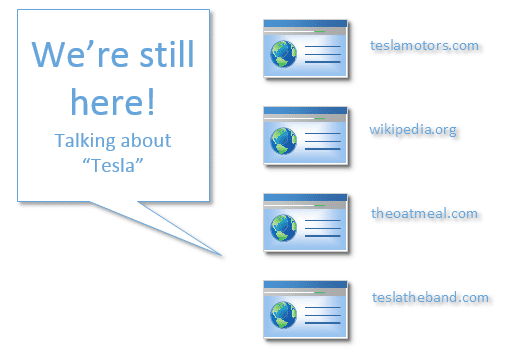 The only thing removal from the search engine did was remove the references to the data. The data itself remains wherever the search engine previously said it was, visible to anyone who stops by.
It might be a harder to find, but it's still there.
You (or Tesla) have not been forgotten. Not at all.
Removal from a search engine is misleading
The thing most people don't seem to grasp is that search engines don't contain or control the data stored on the web. They simply point to it.
Removing yourself from a search engine doesn't remove the data you wanting to hide. It only removes one way of finding it.
Perhaps more important is the fact that there are thousands of search engines and archives. Just because you've removed yourself from the top one or two doesn't mean the information about you can't or won't be found. The internet never forgets. Once published publicly, information cannot be completely hidden.
At best, the right to be forgotten only makes it a little harder for people to find information about you. And if you think it won't be found, you've been seriously misled.
You can bet that parties interested in searching deeply will turn to alternative resources that either don't respect the right to be forgotten or are one of thousands of other resources you never got around to asking.
Do this
Yes, it's a dilemma. I'm sure there are things all of us have in our past that we would prefer never see the light of day, particularly in response to a search on our name for all the world to see.
Just know that removing yourself from a search engine doesn't remove the data that you're wanting to hide.
There are too many ways that the information will remain publicly findable and accessible.
Podcast audio

Download (right-click, Save-As) (Duration: 7:54 — 7.2MB)
Subscribe: RSS