When your email's important enough to pay for.
People often use free email providers for critical data only to lose everything when a problem occurs. So what do you look for in a paid email provider?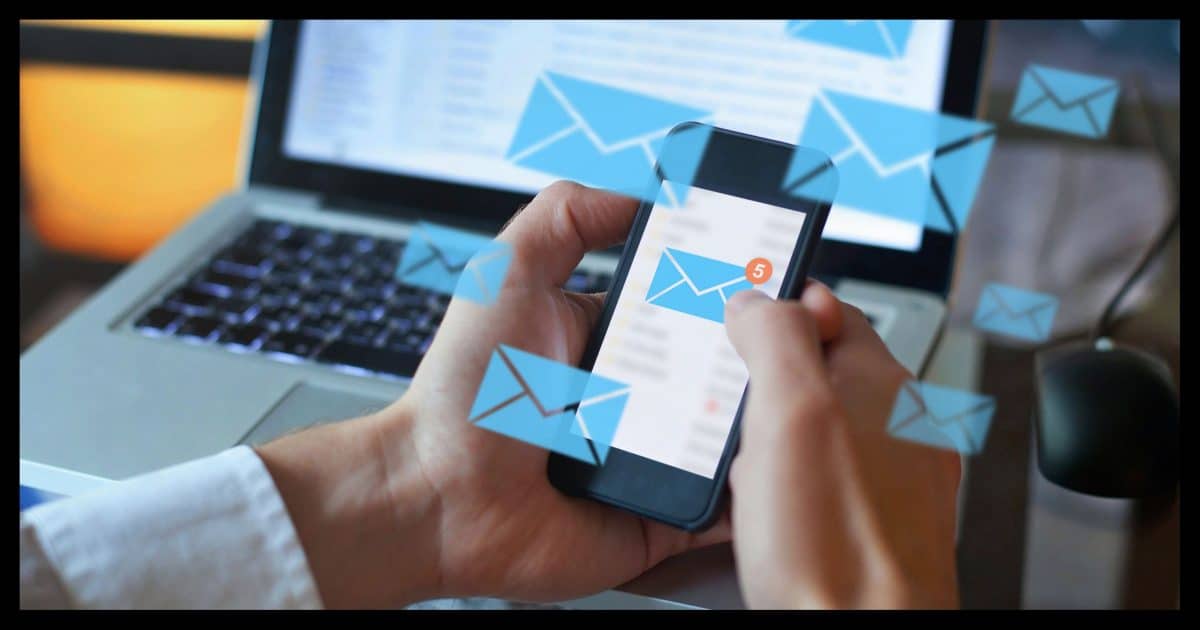 I get that you strongly recommend against using free email accounts for important stuff. But that begs the question: which paid email providers do you recommend?
A fair question. I recommend several approaches depending on your specific situation.
I need to explain what I'm looking for, first. Then it's just possible we'll find that you already have what you need.
Paid email services
ProtonMail and FastMail are two reliable paid email services. Regardless of which service you choose, look for an appropriate level of customer support, reliability, and the ability to move your data elsewhere should you ever need to. Email address portability can be another important consideration should you ever need to move.
What I Look For
I look for three things in an email provider.
Data portability: can I take my data to another provider if I choose?
Reliability: can I connect, and does it work consistently?
Support: if I have a problem, is there someone to help me?
There's an optional fourth item: email address portability. I'll talk about that as well.
Data Portability
Data portability is probably the most commonly undervalued, and in my mind perhaps the most important, of the three.
To me, data portability means either:
Using a desktop mail client like Microsoft Office Outlook, Thunderbird, or others, so that email and contacts are stored on my machine independently of the email service I use. This way, when I get a new email address and account at a new email service, I still have my complete set of existing emails and contacts.
Or:
Relying on the export (and perhaps import) capabilities of the email services I use to download and then upload my emails and contacts to a new service, should I ever elect to get a new email account and close my previous one.
The first option — using a desktop email client — is ubiquitous. Almost any email account, free or paid, supports this.
The second option is more hit-and-miss. The biggest issue is rarely email itself. We can typically transfer email from one online email account to another by using a desktop email client and the IMAP protocol. Contacts are the issue. Most email services don't export and import email the exact same way for all possible fields. An export/import scenario involving contacts almost always loses some amount of data.
Reliability
Reliability is fairly obvious. What good is an email provider if it doesn't work? This includes not only being able to connect to your email provider, but deliverability as well. If your email provider is preventing you from receiving the email you requested — for example, because of overly aggressive spam filtering — that could also become unacceptable.
One of the most common complaints about some free services is email deliverability. This applies in both directions: the inability to receive email that is sent to you as well as the email you send never making it to its destination. Gmail seems to be in the best position among the free services. Gmail still also has, by far, the best spam-filtering technology.
Support
Support is by far the biggest issue I have with free providers, but it holds for many paid providers as well. If I have a problem, will you help me? Can I find a person to address my issue? Is there a phone number to call?
Tied in with reliability, this means helping me with connectivity issues that might come up, account recovery from hacking and malware, and of course, dealing with issues related to missing email and spam.
There are a boatload of other features one might consider, including a web interface, customizable spam filtering, mobile access, high mailbox quotas, sub accounts, and so on. To me, these all pale in comparison to the top three: portability, reliability, and support.
Recommendation #0: get your own domain
This addresses the email-address portability issue.
If you get an email address from any provider, free or paid, by default it'll be an email address that only that email provider can support. For example, an @gmail.com email address will only ever go to Google's mail service. Should you need to change your provider, you'll be forced to change email addresses as well.
When you purchase your own domain — like I own askleo.com — where you host your email can easily change without having to change your email address. Right now, I process email sent to leo@askleo.com using a Gmail account. If that ever needs to change — if I ever lose that Google account or if Google starts mishandling email — I can change it to some other provider very, very easily.
Many paid email providers offer the ability to directly host email on your own domain. Even if they do not, there are techniques you can use at your hosting company to have email forwarded to a different email address all while making it look like you're still using email via only your own domain.
Particularly if you are running a business, I strongly recommend you purchase your own domain name. At a minimum, use the services of your registrar to establish email accounts on that domain. That way, even if you change everything else, as long as you own that domain name, the email addresses on that domain need never change.
Recommendation #1: ProtonMail
ProtonMail heavily markets their ability to encrypt your email and maintain your privacy while using their services.
That's great. But they are also just a very good email provider. They have a web interface; they have tools you can use to access email using third party programs like Microsoft Office Outlook; and they can directly host email on your own domain. A mobile app is available.
In addition to email, they also provide cloud storage and a VPN service.
They're headquartered in Switzerland and maintain some of the most privacy-focused services around.
I've been using ProtonMail for one of my domains for a couple of years now and have been quite happy with the service.
You can begin using ProtonMail for free with some limitations. Once you find yourself happy with the service, their paid plans are not that expensive and worth every penny.
Recommendation #2: FastMail
It seems like FastMail has been around forever, and that's not too far from the truth in Internet terms. Like ProtonMail, they provide many different levels of service, including the ability to host email on your own domain.
They don't have a free tier, but they do have a free trial should you wish to try out their services.
While I've not used FastMail myself, they are on the list of providers I would certainly try if I had the need. They have an excellent reputation.
Recommendation #3: your ISP
Another alternative might be your ISP.
You're already paying good money to someone to connect you to the internet, and by definition, they have customer service. (Whether it's good customer service is something you'll have to evaluate.) Most ISPs include at least one, if not several, email accounts with your connectivity package, and often include some kind of web interface as well.
If you need more accounts, often your ISP will provide them for an additional charge.
The big downside of using your ISP's email service is that you are given an ISP-specific email address. If you ever change ISPs, your email address will no longer work. You can work around this by using your own domain name and having your email routed through your ISP.
If you must: a free recommendation
Finally, one of the alternatives that meets most (but not all) of my criteria is free, and that's Gmail. Gmail's a valid alternative if you use it properly and you don't care that your email address is and will always be functional only as long as you have that Gmail account.
What do I mean by "use it properly"? That boils down to two things:
Back it up, ideally using a desktop email program.
Keep your account-recovery information up to date.
The primary criteria Gmail doesn't meet is support. There is support in the form of an extensive FAQ and user-support forum. But you won't find a phone number, and it's unclear just how responsive their on-line support request form is when you finally find it. Remember, it's free, and you get what you pay for.
I use Gmail almost exclusively, but using my own domains so that if there's ever a problem with Gmail, I can easily move elsewhere.
Do this
Take responsibility.
In all cases, be it your ISP, an email provider, a domain registrar, or even when using Gmail "properly", take responsibility for your email. First and foremost, that means you need to be backing up your email and contacts yourself, regularly, in case of loss.
Get more tips and advice on using email safely and securely. Subscribe to Confident Computing! Less frustration and more confidence, solutions, answers, and tips in your inbox every week.
Podcast audio

Download (right-click, Save-As) (Duration: 16:00 — 22.1MB)
Subscribe: RSS