Because Microsoft told me to.
Macrium Reflect is clearer and more fully featured than Windows' built-in backup. It's easier to understand and ultimately, I trust it more.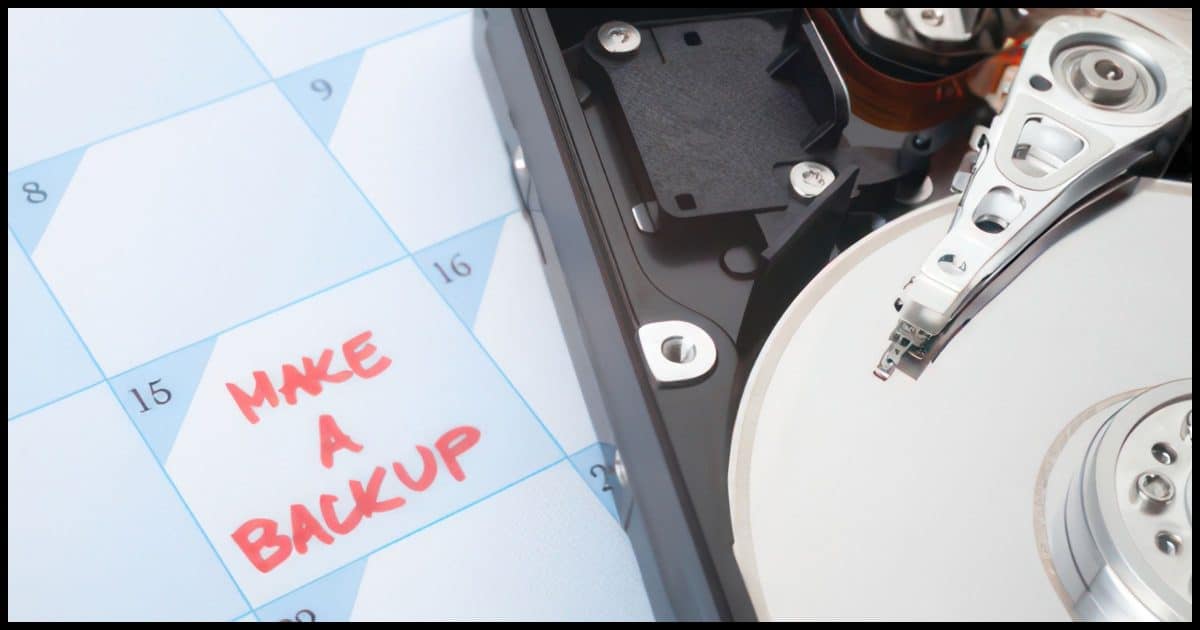 Question: Is Macrium Reflect superior to the disk imaging utility included with Windows? And if so, in what regard?
To begin with, I wouldn't call Windows' backup program a disk imaging program. Yes, it can create what we would call an image backup. But to me, the term "disk imaging utility" implies a lot more functionality than the Windows backup program has.
While the Windows backup program is perhaps the first utility built into Windows that meets what I consider the bare minimum necessary for a backup program, I definitely prefer solutions like Reflect and others.
Windows built-in backup program to be avoided
Microsoft has indicated that the image backup program built in to Widows will be deprecated. It hasn't been updated since Windows 7. Instead, choose a more fully featured backup program such as Macrium Reflect or others to ensure that those all-important backups happen properly.
Windows 7 Backup
Yes, Windows 7. Even in Windows 11, the backup program is referred to as "Windows 7 Backup and Restore".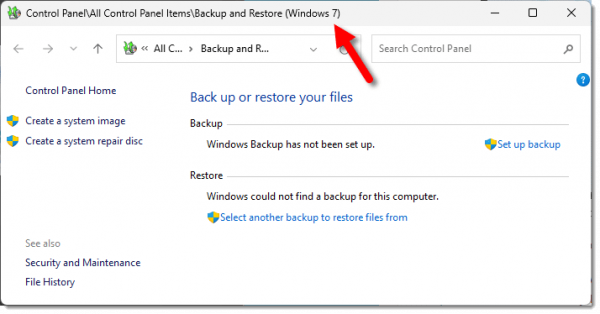 One of the biggest issues I have with the Windows 7 Backup and Restore is that I have a hard time knowing exactly what it's doing.
Because backups are so incredibly important, I want things to be clear and complete. In Windows, the interface for backing up data only is confusingly melded with the interface for creating full image backups. You have little control over where things go and not much control over exactly how the backups are created.
That being said, it is, as I said, the first backup program to come with Windows where I feel comfortable saying, yes, if you're not going to do something else, then go ahead and use it.
Defining the bare minimum
So, what do I consider the bare minimum necessary?
Full image backups that you can schedule to happen automatically.
A controlled and obvious way of managing your disk space so you know what you're getting.
The ability to restore not only a full image but to extract individual files from that image.
Some sense that the backups are reliable and will be there when you need them.
Windows backup images are in .vhd or .vhdx format (Virtual Hard Disk). That could and should be readable not only by Windows backup but by other programs as well, including current and future versions of Windows itself.
But of late, there's a bigger reason not to use it.
Microsoft says to stop using it
Microsoft has stated that you should stop relying on the built-in image backup utility and move to third-party solutions. At some point, the built-in backup program will be removed from Windows.
This feature is also known as the Backup and Restore (Windows 7) legacy control panel. For full-disk backup solutions, look for a third-party product from another software vendor. You can also use OneDrive to sync data files with Microsoft 365.
This leads Microsoft to an interesting position: they do recommend both OneDrive and File History as backup alternatives. The problem? Those are not image backups! They'll back up your data, which is great, but they'll do little for you if you, say, need to replace a broken hard drive or recover a file not included in whatever they back up.
Macrium Reflect
Macrium Reflect is specifically designed for backing up your computer. It has all the features we want and then some.
The interface can be a little confusing, it's true, but I have yet to find a backup program meeting all my requirements that isn't at least somewhat confusing. It is very clear about what it's doing when you set up your backup, while the backup is happening, and when you need to restore.
I have an online course, Saved: Backing Up with Macrium Reflect 8, to help you get set up and to recover data when the time comes.
Reflect works on Windows 10 and 11 and may work on prior versions as well. Reflect installed on any of those can read backups created on any of the other versions of Windows.
I believe it's a more robust solution created by people who are trying to create the best backup program. And ultimately, robustness, power, and features aside, I have to say that I simply trust Macrium more.
And when it comes to backups, trust is crucial.
Do this
Back up, of course.
Backups are important enough to spend money to purchase a tool you can rely on, and Macrium Reflect (and EaseUS Todo) are two of my recommendations that meet the criteria.
If you're not going to do that, you can back up using Windows' own built-in backup, but I recommend you don't. Someday, it'll go away.
Not going away? My weekly newsletter!  Subscribe to Confident Computing to get tips on how to stay safe and backed up. Less frustration and more confidence, solutions, answers, and tips in your inbox every week.
Podcast audio

Download (right-click, Save-As) (Duration: 4:13 — 3.0MB)
Subscribe: RSS