My recommendation for what you should do about it.
Macrium has announced end of life for Macrium Reflect Free. Here are your alternatives.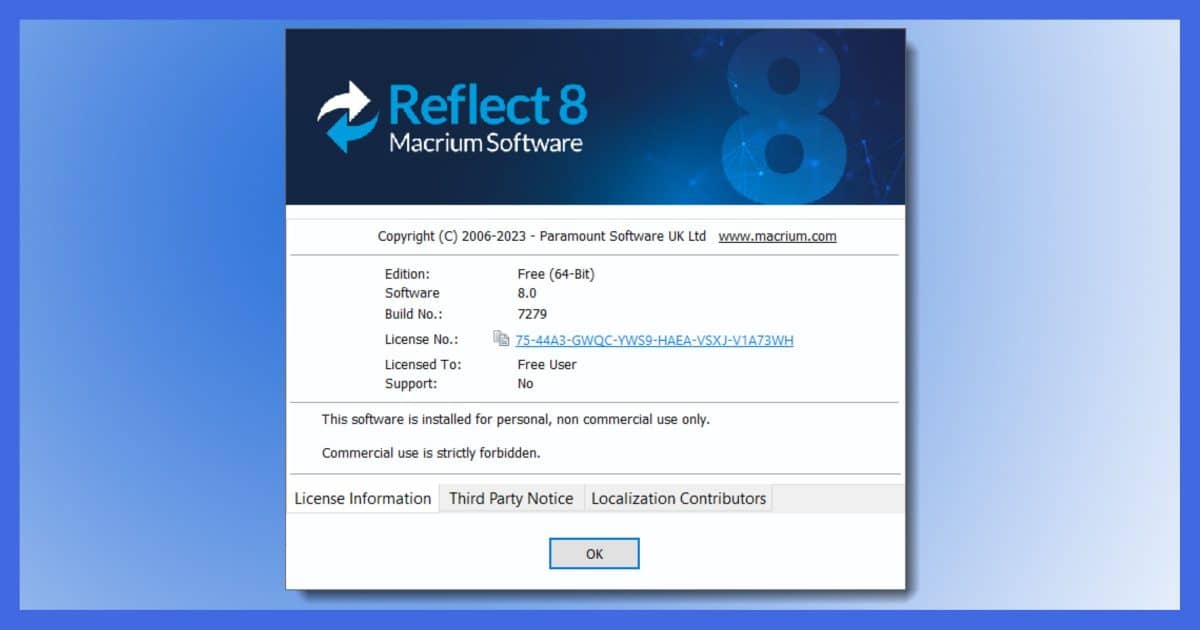 Question: If I understand correctly, the free version of Macrium Reflect will no longer be maintained with regular updates. If that is the case, do you have any advice on whether to stay with Macrium or switch to something else and, of course, if so to which product?
I've received several similar questions in recent days.
Naturally, within weeks of beginning to create my online course covering Macrium Reflect and using the free version in one of my initial lessons, they announce they're discontinuing it.
Sigh.
So let's review our options and my recommendation on what you should do in response.
The death of Macrium Reflect Free
Reflect Free will get no further updates after 12/31/2023. If you're using it, your options are:
Upgrade to the paid version. (My recommendation, if your budget allows.)
Keep using the free version.
Switch to a free alternative such as EaseUS Todo.
Reflect Free end of life
Quoting their recently updated support policy, the folks at Macrium have announced that:
Macrium Reflect Free v8.0 is the last version to receive feature, compatibility or bug fix updates.

Security patches will still be provided until 1st January 2024. After that date we will no longer provide any changes to the v8 Free code base.
There are several ways to interpret that, but my take is that effective immediately, the current free version will no longer receive any updates other than security updates. Security updates will also stop on January 1, 2024.
The paid version of Reflect 8 continues to be available and supported.
I see three options: upgrade, continue as is, or jump ship.
Option 1: Upgrade
Backing up is important. Having a robust tool you can trust to do it is worth an investment. My honest recommendation is that you spring for the paid version of Reflect if you can afford it. Since I have multiple machines, I've purchased1 the four-pack of Macrium Reflect Home, and it provides a nice quantity discount.
Besides continued updates, this ensures you also get the full feature set, including scheduled backups, all three backup types (full, incremental, and differential) and what might be the single biggest selling point: Macrium Image Guardian — AKA ransomware protection, protecting the backups themselves from being altered by anyone.
Honestly, I think it's worth it. Data loss can easily be significantly more costly if you're not using a good tool (or no tool at all).
Option 2: Continue with Free
As with Windows, nothing really happens when support ends. The software will continue to work, and you'll continue to back up.
There are two risks.
Any security-related issues discovered after 1/1/24 will not be fixed. Also as with Windows, this seems low risk/low impact.
The software may not support future updates to Windows. They call out Windows 10 and 11 version 22H2 specifically, stating "There will be no new features or support for later Windows operating system updates."
So if a future routine or major feature update of Windows breaks Macrium Reflect Free, it will not be fixed. If anything will eventually cause problems, I suspect it'll be this, but until this happens, things should keep working just fine.
Option 3: Jump ship
I've long had two backup recommendations: Macrium Reflect and EaseUS Todo. They're both good, and which one to choose has often boiled down to a matter of taste or other considerations.2
EaseUS Todo continues to have a free version that's quite capable. Particularly for one-off or manual image backups, it's a fine choice.
And there are other free solutions out there that I'm sure are appropriate. I've simply not evaluated all the many offerings.3
Do this
You have lots of options, all of them good. The most important thing is that you back up and keep backing up.
The tech landscape keeps changing, doesn't it? If you want a good source of information you can rely on when making decisions like this, subscribe to Confident Computing! It's my weekly newsletter with less frustration and more confidence, solutions, answers, and tips in your inbox every week.
Podcast audio

Download (right-click, Save-As) (Duration: 7:26 — 10.3MB)
Subscribe: RSS
Footnotes & References
1: Even though I've recommended them for years, I don't get any special treatment: I get no discount, and they do not have an affiliate program, so I make nothing if you choose to purchase their product.
2: Macrium is based in the UK, EaseUS is out of China.
3: If you represent a company with such an offering, please do not contact me with a request to evaluate. I get too many such requests from all sorts of shady sources. I mark all such requests as spam. I'll make my own choices based on my own experience and criteria.