The case of the missing taskbar.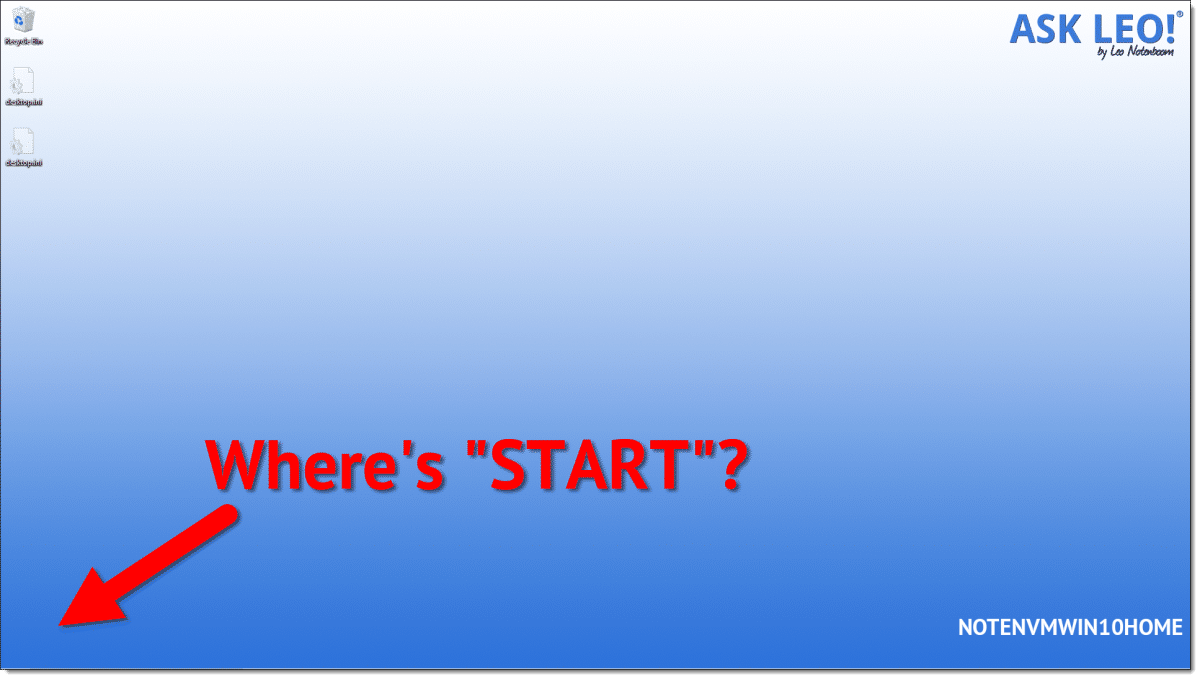 Taskbar and Start button disappeared? We'll look at solutions for several reasons why this might happen.
Question: All of a sudden my taskbar is gone. I can't find it, so I have no Start button to click on, no menu to start programs from – I can't even see what time it is! How do I get it back?
There are a couple of different ways the taskbar can disappear (or appear to disappear).
Naturally, the solutions are different, as are the workarounds.
Missing Taskbar
Press CTRL+ESC to bring up the taskbar if it's hiding or in an unexpected location. If that works, use Taskbar settings to reconfigure the taskbar so you can see it. If that doesn't work, use Task Manager to run "explorer.exe". If that doesn't work, check for malware and possibly corrupted system files. If none of this resolves the issue, you may need to refresh or reset Windows.
It's hiding
Press CTRL+ESC. If your taskbar magically reappears, then it's probably simply been resized too small, repositioned somewhere you didn't expect, or perhaps beneath another application that is running full-screen on your computer.
The workaround? Press CTRL+ESC to access the taskbar.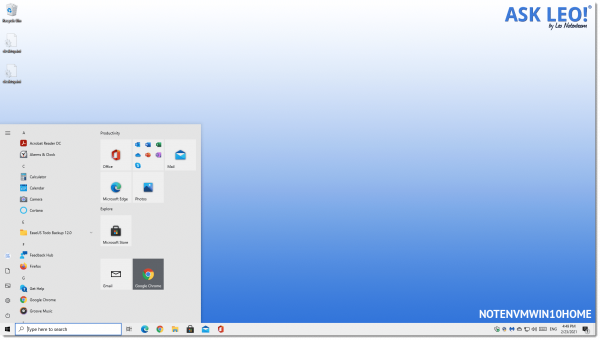 The article "How to Manage Taskbar Space" includes a short video showing the settings you can change to make it behave the way you want, and/or the approach to making it "big enough" once again.
It's not running
If CTRL+ESC didn't bring it back, then the program that displays the taskbar probably isn't running. That program is often called the "Windows Shell," but it's really "explorer.exe." It displays the taskbar but also responds to the CTRL+ESC sequence. If it's not running then it's not around to do either of those things.
The workaround: press CTRL+ALT+DEL, which brings up a menu of options.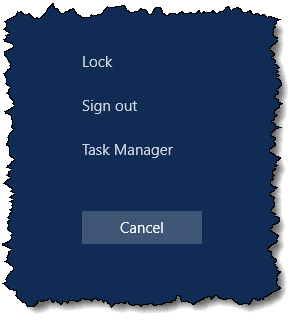 Click on Task Manager. In Task Manager, if the File menu is not shown, click on "More details" near the bottom. Then, on the File menu, select Run New Task. Type in "explorer" and press OK.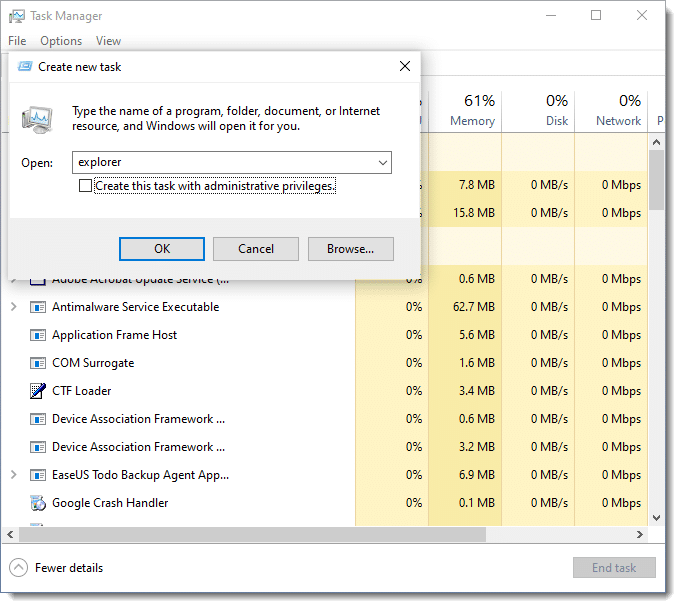 That should restart Explorer and re-display your taskbar.
If it does not, we need to explore other approaches to fixing it.
Fixing a missing Explorer
If you don't have a Start menu from which to run programs, you can use the Task Manager's File, New Task (Run…) to run the programs we need.
As always, I strongly recommend you back up before attempting any of these approaches. If you have no way of running your backup program, you can use the technique outlined in How to Back Up a Machine that Won't Boot.
My first recommendation is to run an up-to-date anti-malware scan. If you use Microsoft's built-in security, you can run:
%ProgramFiles%\Windows Defender\MpCmdRun.exe -Scan -ScanType 2
to run a scan. (More options for the MpCmdRun command can be found here.)
Next, I would run the system file checker as outlined in this article: What Is the System File Checker, and How Do I Run It? That will check for missing or damaged files in Windows and repair or replace them if possible.
Next, I would attempt a refresh of Windows 10 using one of the techniques outlined in Refreshing Windows 10 Without a Reinstall or Reset.
Finally, you may be faced with re-installing or resetting Windows. How Do I Reset Windows 10? has the details.
Windows 8
OK, OK. Windows 8. Windows 8 is … special.
The default view is not to have a taskbar, and even when you do, there may not be a Start button. The simplest solution is to install the free Open Shell.
Podcast audio

Download (right-click, Save-As) (Duration: 5:46 — 6.8MB)
Subscribe: RSS