Here's what I'm doing to prepare my tech for travel.
Travel is exciting, but be sure to plan ahead for your technology to avoid things going wrong.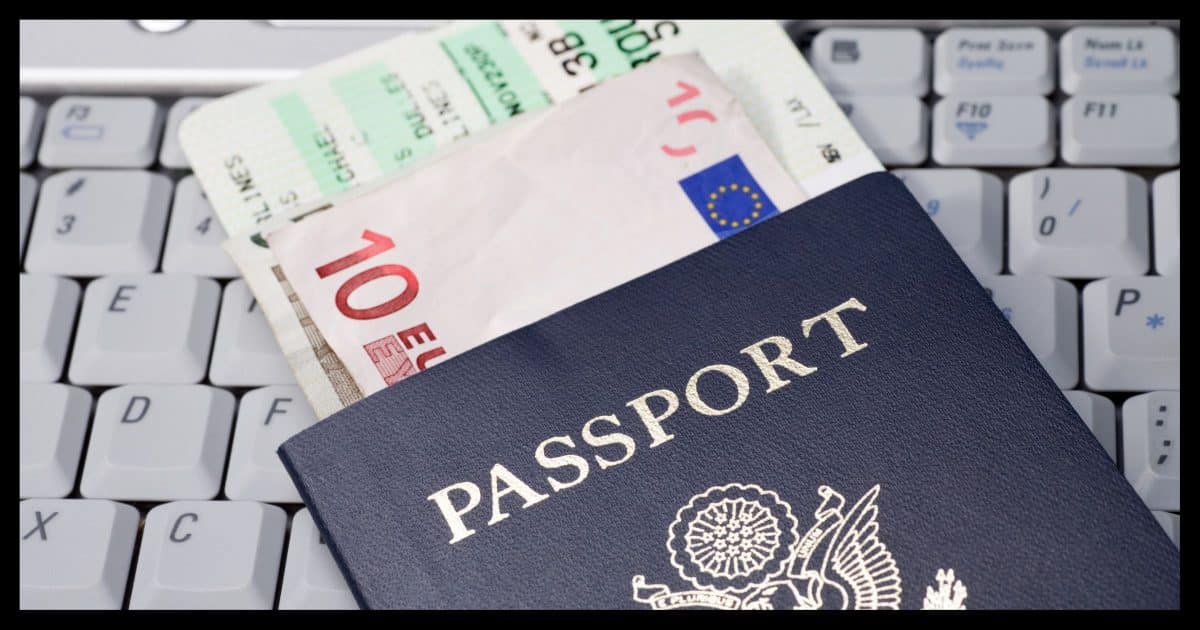 I recently booked an overseas trip. It's been a while since I've travelled much at all, so I'm investing a little more time than average in my planning.
As it turns out, our digital landscape has changed a little since my last foray to Europe.
Preparing for travel
When planning a trip, include preparations for your technology. Back up before you leave, and secure your devices and accounts. Plan for additional security requirements as you travel. Have a VPN tested and ready to go. Bring a backup battery. Leverage "the cloud" as much as you can.
Back up
This might be an odd thing to start with, but it's important in two ways.
First, make sure that the backups you have running at home are working and that they're being kept longer than you'll be away.
That last part is important because if something corrupts the information on your main desktop computer the day after you leave, and you keep only a few days of backups, then all your backups could have been overwritten by the time you get back. In my case, I'll be gone for a little over a week, but I keep my daily backups for at least a month, so I'm good.
Second, make sure you have a complete backup of whatever devices you're taking with you. Anything travelling with you can be lost or stolen, and you don't want that to result in data loss.
Secure your devices
Speaking of being stolen, make sure to secure those devices. That includes taking steps like:
Enabling full disk encryption (such as BitLocker) on any laptops or external hard disks.
Requiring a password or PIN to sign in to your devices.
Ensuring your security software is as up to date as possible before you leave in case updates are problematic as you travel.
In addition, I recommend making sure that whatever information you use or create while you travel is automatically backed up to the cloud. This is as simple as using something like OneDrive or Dropbox to automate the upload, combined with BoxCryptor for any sensitive information you'll have on the machine as well.
Especially if this is a vacation, make sure those photos you take are automatically uploaded in case you lose the device.
Secure your accounts, but plan for extra security
This is a double-edged sword.
First: make sure the accounts you're using as you travel are appropriately secured. That means using strong, unique passwords and enabling two-factor authentication (2FA) wherever possible.
Important: plan ahead. Make sure that the two-factor authentication you select will work wherever you are. SMS-based 2FA may not work if you've left your phone at home or you don't have an international mobile plan. Google Authenticator-compatible 2FA is probably the most convenient, as it doesn't require internet at all — just that you have your smart phone1 with you and available.
Second, make sure you can respond to additional security prompts if needed. Many services, most notably Microsoft, pay attention to where you are when you sign in. If they suddenly see you signing in from a foreign country, they may request additional validation in the form of codes sent to your phone or to an alternate email address before allowing you to sign in. So be sure you can access that phone or alternate email.
As frustrating as this might seem, it protects you. Suddenly appearing overseas is a common hacking scenario, so asking for the additional confirmation is how they ensure only the right parties have access.
In my case, I've set up a ProtonMail account as my "alternate" email for important accounts, and should be able to respond to any confirmation messages sent there without a problem.
Have a VPN
There are a variety of opinions on online security. For example, some say never use an open Wi-Fi hotspot at all (without realizing that the hardwired connection at their hotel is just as unsecure).
My preferred approach is a VPN. You should get and test your VPN of choice before you leave.
There are two important scenarios a VPN might come in handy.
You're somewhere where open Wi-Fi (or a hotel connection) is your only option. A VPN protects your communications from eavesdropping.
You need to "look like" you're back home.
That last one ties into the previous item: preparing for additional security hoops from the providers you use. If you make it "look like" you're in your home country, you may not be subject to the additional security some services might enact. The only caveat I have here is to make sure you test it before you leave. That way a) you'll know whether it works, and b) the service will have seen you sign in via this path prior to your leaving, increasing the chances it will consider it "normal".
VPNs aren't a panacea, and there may be connection issues to learn to deal with. But making sure one is available on your trip will increase the chances of traveling securely.
I avoid free VPNs. I currently use ProtonVPN and have been quite happy with both the protection and performance.
Bring a brick
No, not that kind of brick. I'm talking about a power brick or other battery source.
The battery life of our devices, no matter how great it may be, is never quite long enough. That seems particularly true when traveling, when you're not spending most of your time near convenient charging sources. It's not uncommon to have a severe case of battery anxiety near the end of the day when on the road.
A portable battery designed to charge or "top off" your phone or other USB-charged devices is just the thing. I keep one with me at almost all the time, especially if I'm going to be on the road. Mine doubles as a hand warmer — also handy, depending on where I'm traveling.
Scan your documents to the cloud
I keep all my travel documents — tickets, reservations, and the like — in my Dropbox account. I also have images of my personal identification documents in DropBox, further protected by BoxCryptor.
This is all about protecting myself from the disaster scenarios where my physical documents are lost while I travel. While digital copies may not be a substitute for the originals in all cases, they can certainly make getting last-minute replacements easier.
For many, the digital copy is all I carry, both on my devices and in Dropbox.
Traveling light
In the past, I checked a bag with my camera and a few additional items, often for "backup".
As it turns out, one of the locations I'll be traveling through — Amsterdam's Schipol airport — is currently experiencing severe staffing shortages. One of the places that's become most apparent is in baggage handling.
As a result, I'll go carry-on only, thank you.
What that means is prioritizing what I take. For this trip, then:
My Pixel 6 has an awesome camera. It's all I need.
My laptop, of course, will come along. Chances are I'll even be using it in flight.
I might take a Kindle (or my iPad with the Kindle app).
I'll restrict the amount of paraphernalia (connecters, converters, additional "just in case" add-ons, etc.).
Between the cloud and the power of the devices I am taking, there's just not much reason to take more.
Do this
Perhaps the most important thing you can do when travelling is to plan ahead. Specifically, make sure your plans include how you'll use and secure your technology. Prepare for any disasters that might try to come your way.
Something else you can do: subscribe to Confident Computing! Less frustration and more confidence, solutions, answers, and tips in your inbox every week.
Podcast audio

Download (right-click, Save-As) (Duration: 19:01 — 26.2MB)
Subscribe: RSS
Footnotes & References
1: Or the compatible Authy app installed on your laptop.