Unintended consequences.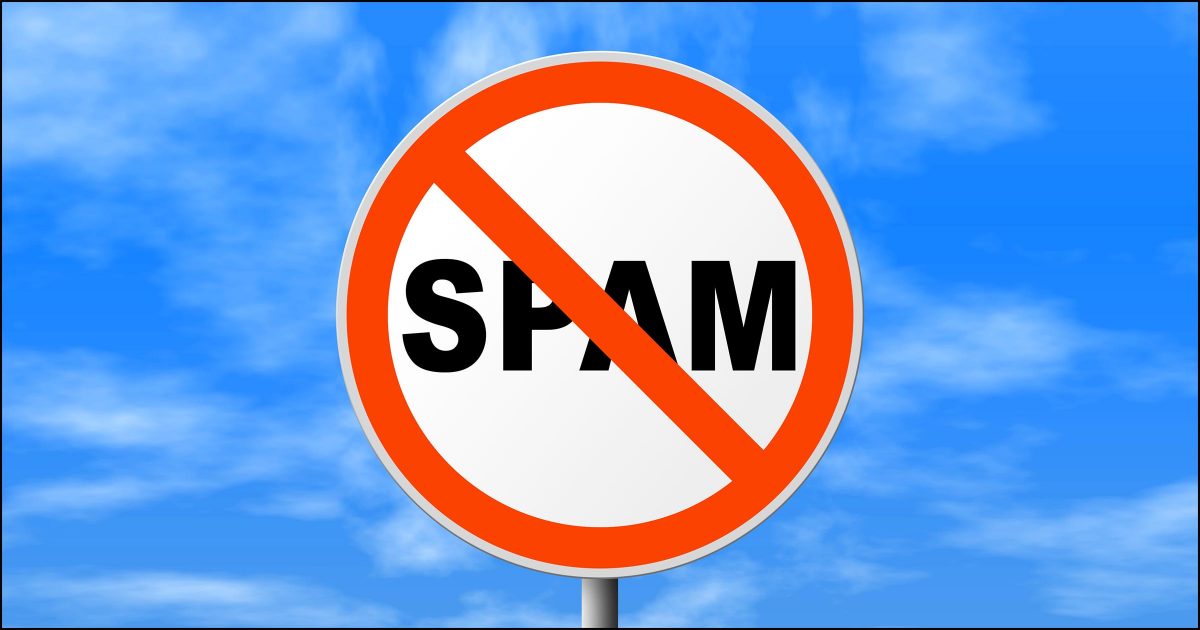 The "Report Spam" and "Junk" buttons serve an important function in the war against spam. However, used improperly they can do more harm than good.
Question: As I was dealing with my email the other day, a friend was with me. He nearly when ballistic when I used the "Report Spam" button to get rid of some email in my inbox. He said I was using it wrong. There's a right and wrong way? Why shouldn't I just use it?
Yes, there is most definitely a wrong way to use it. In fact, it's so wrong that you could contribute to other people not being able to get their email…
… their legitimate, non-spam email.
Report Spam versus Unsubscribe
Reporting legitimate email as spam hurts the publisher as well as other people who actually want the email. Only report actual spam as spam, and use unsubscribe options on legitimate email. That does mean you need to know the difference, and know what you asked for.
Reporting spam
The concept behind buttons like Junk in Outlook.com, Spam in Yahoo Mail, Gmail, and others is simple: let users decide what is and is not spam, and then use the information to build a better spam filter.
Spam is notoriously difficult to identify, other than "you know it when you see it." As more and more people tell the services "This is spam," the services then use characteristics of those messages to make their spam filters better.
The flaw in this scenario is the users.
As it turns out, they often do not know spam when they see it, and report legitimate mail as spam. If enough people do that, eventually legitimate mail starts getting blocked by spam filters.
When that happens, you and others don't get the email you asked for because others reported it as spam.
Spam versus unsubscribe
Let's say I'm a newsletter publisher (which, coincidentally, I am). In order to get my newsletter, you have to
Provide your email address
Reply to or click a link in an email sent to that address to confirm your subscription
That's referred to as "double-opt-in" and is the industry-standard way of making sure that you really mean it when you sign up for an email newsletter.
So far, so good.
Now you receive my newsletter. Maybe you don't like it. Maybe it's not what you expected. Either way, you explicitly asked to receive it and confirmed that you wanted it. By definition, it is not spam; spam is email you didn't ask for.
If you want to stop receiving this email, then hit the Unsubscribe link. Because you asked for this email and confirmed that you wanted it, the right thing to do is to follow the directions to unsubscribe from it.
When "report as spam" is considered harmful
If you use the "Report as spam" button on email you asked for, you harm both the publisher and the other subscribers to that newsletter.
How? You've told the email service that it's spam when it is not. The service may eventually start blocking that newsletter, not only from you but from other recipients using the same service.
I've run across several newsletters having delivery issues with some of the larger mail systems because people hit "Report as spam" instead of unsubscribing as they should have. I know of at least one that has stopped supporting recipients of one mail service entirely, and I know of another who stopped accepting subscribers from Hotmail and Yahoo because of these types of deliverability issues.
"Report as spam" is not a substitute for "unsubscribe." If you asked for the mail, then use the proper steps to unsubscribe. If you know you did not, if you know that what you're looking at is truly spam — unsolicited email — then by all means, report it as spam.
When "unsubscribe" is considered harmful
What confuses the issue, of course, is that you should never click on the unsubscribe link in spam. That's just a recipe to get you more spam.
So, how do you know the difference?
Did you sign up for it? It's not spam.
Is it from a business you have some kind of a relationship with? It's not spam.
On the other hand, if you didn't ask for it, never heard of it, and have no idea why you're getting it — then it's probably spam.
On behalf of all the legitimate newsletter publishers out there and their subscribers, please know the difference and act accordingly.
Podcast audio

Download (right-click, Save-As) (Duration: 4:54 — 5.3MB)
Subscribe: RSS