You can do either, but which is best?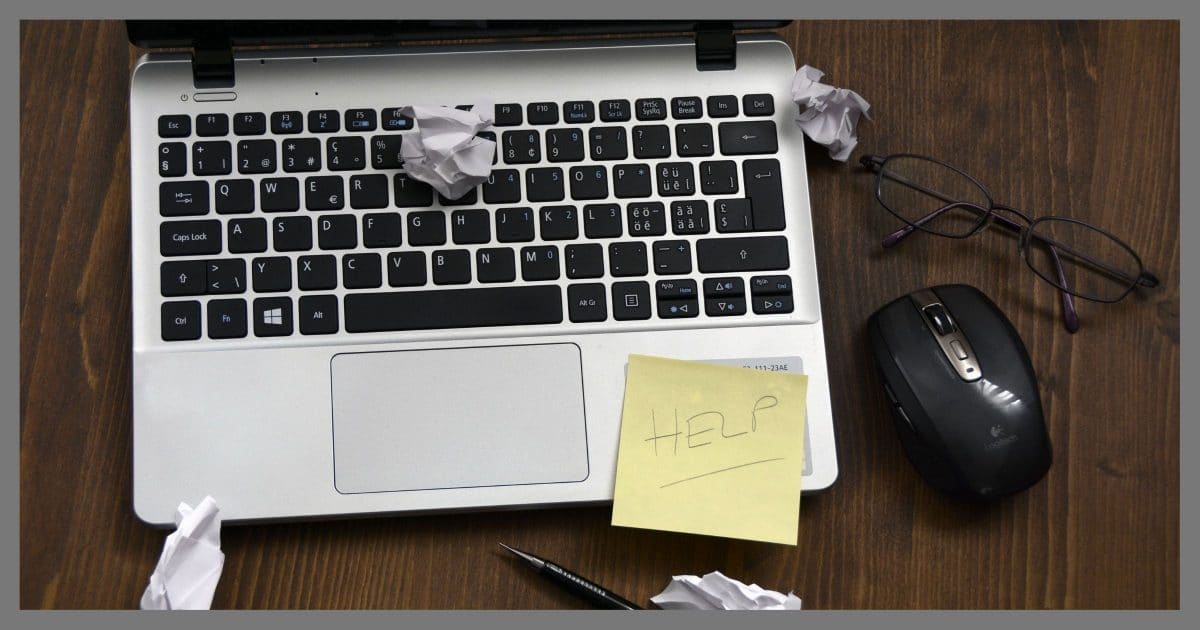 Repair or replace can be a difficult decision. I'll review a few factors to consider when deciding.
This is a position I find myself in as I type. By the time you read this, the computer I'm using right now will hopefully have been replaced.
As you can imagine, there's no single answer to this question. It depends on everything from your budget to the age of your computer to how you use it and your future plans.
Since I have no way of giving you a clear "repair or replace" answer for your specific situation, I'll review some things worth considering as you decide. I'll also review the process that led me to replace the machine I'm using now.
Repair or replace?
Factors to consider when deciding to repair or replace a computer include the cost of repair or replacement, your ability and desire to fix it yourself, your time, the expected remaining lifespan of the machine, any available warranty, pressing needs, your tolerance for change, and whether the older machine might have another role if not repaired.
Budget
When most people think of replacing a computer, the first thing they think of is the cost — the cost of the new replacement machine.
And that's important, no doubt. It might even be most important.
However . . .
Repairs cost money as well. Like so many things these days, it may even cost more to repair than to replace. Technicians, if you can find them, are often not cheap, nor are the replacement parts you might need.
This often leads people to perform repairs themselves, which is great. Usually.
Fix it yourself
Count me as one of the fix-it-myself crowd whenever possible. However, there are two hidden "costs":
Most people underestimate the amount of time it will take to perform repairs. Be it diagnosis, a component replacement, an operating system reinstall, or even just a restore from backup, repair takes time. If you have extra time, it's not as much of an issue. If you're busy, though, consider whether this is the best use of your time.
I'm a firm believer that many common repairs, especially those involving only software, are well within the grasp of most people to resolve. All that's typically missing is a dash of confidence and a careful, methodical approach.1
But I understand that many is not all. If you find yourself easily flustered or feel completely over your head when attempting to work on your computer, it's not unheard of to make matters worse. That might lead you to choose a technician to perform the repair for you, or find a replacement.
Age
Not yours, the computer's.
One factor in the repair-or-replace conundrum is how old the machine is and how long you can reasonably expect it to last. If your 10-year-old desktop suffers a catastrophic failure, sure, you can repair it, but realistically, how long will it remain useful? How soon would you be getting a new machine anyway?
This is probably one of the biggest deciding factors for me. Depending on what's failed and what it will take to repair it, I evaluate how long I could expect to use the machine if it was fixed. If the answer is "Not that long, really." then I might opt to replace it.
If the machine is relatively new, with an otherwise useful life ahead of it, the answer might be different.
This brings up another factor.
Warranty
If the machine is still within warranty, I'd exercise that option if at all practical.
There are two reasons for this: getting what you paid for, and holding the manufacturer accountable.
You've probably already spent a certain amount of money on the machine, and you deserve your money's worth. If the machine is defective or somehow fails before the warranty expires, you deserve repair (or replacement) courtesy of the manufacturer. In a very real sense, you've paid for it, so you should get it.
Holding the manufacturer accountable gets you what you're owed, but also makes sure they know there's a problem. If, for example, every tenth machine from a manufacturer has a specific failure, but only one in a thousand gets reported, then the manufacturer has no idea of the magnitude of the problem. They won't have the data to fix what needs fixing prior to shipping the equipment in the first place.
Warranty replacement isn't always easy, though.
Convenience and speed
One practical decision can supersede all other factors: need. It can even be more important than exercising that warranty.
If a failing machine brings your business to its knees, you need it fixed quickly. Standard warranty processes or repair services may not be fast enough. Sending a critical device somewhere else for a few days to get fixed isn't always an option.
It's not unheard of to replace equipment — sometimes paying a premium — because that's the only way to get something working again as quickly as possible.2
Change
There are replacements and there are replacements.
A replacement is almost never exactly the same as the machine it's replacing. Not just in terms of being newer/bigger/more powerful in terms of capacity; a new PC almost always comes with the latest version of Windows pre-installed. If you're not ready for that, or if you're averse to that kind of change, that could make spending a little more effort repairing your existing equipment more palatable.
If you're using software you can't run on newer operating systems, then that kind of upgrade is probably out of the question. You'll either need to repair, replace it with an older machine, or ensure that a newer replacement can be "downgraded" to run the software you need.
Recycle
The opportunity to recycle a machine can impact your decision to repair or replace it.
If a failure isn't catastrophic — meaning the equipment is still usable in some form — it might be easier to repurpose the equipment into another role and then get a newer, fully functional replacement.
This depends not only on the failure but also on whether you even have another role for the machine in its current state. If you only ever need or use one machine, for example, you might consider whether someone else could make use of the machine you're having difficulty with.
Repurposing was a factor in my decision.
My story
It's a long story.3 In short:
My two-and-a-half-year-old laptop began to shut down unexpectedly. This led me to believe the battery had worn out, since I leave the laptop plugged in most of the time. Eventually, unplugging power caused the laptop to shut down almost immediately.
I replaced the battery, but the problem remained. Thinking that a third-party replacement battery was to blame, I replaced it again, this time with a manufacturer-branded battery. The problem remained.
I noted that the machine seemed to keep running on battery as long as Windows wasn't running. I could exercise the BIOS on battery, and if booting while on battery it would shut down the instant Windows loaded. Thinking this meant it was a Windows problem, and after an inordinate amount of research and "fixes" (including upgrading to Windows 11, which is fine, but didn't help), I decided to run Linux for a while and see if that ran better.
"Better" turned out to be relative. When on battery, Linux would also shut down without warning after a few minutes.
I restored the backup image of the hard disk, restoring Windows 11, and made my decision.
My decision
I had already spent a lot of time diagnosing and troubleshooting the problem. While I'm completely convinced that whatever the problem is, it's fixable, I decided to cut my losses and move on. Two things factored into this decision:
I need a laptop that will reliably run on battery.

4

I can still use this machine… as long as it's plugged in.
My decision was to purchase a replacement. A laptop from frame.work should have arrived by the time you read this.
The laptop I'm typing on will be relegated to an always-plugged-in role, possibly as a file server in my basement — maybe even finally replacing my 13.5-year-old desktop machine.
Your decision
Do your best to maintain your equipment and the software on it running as smoothly as possible. Make sure to have backups for the inevitable failure. Then consider the various factors listed above to make the best decision for yourself.
Be sure to subscribe to Confident Computing! for more confidence & less frustration — solutions, answers, & tips — in your inbox every week.
Podcast audio

Download (right-click, Save-As) (Duration: 10:45 — 10.1MB)
Subscribe: RSS
Footnotes & References
1: OK, and some understandable instructions. I'm frustrated at how often instructions become the stumbling block.
2: Though I might argue that if your computer can bring your business to a halt on failure, it's time to consider having a backup plan that would allow you to continue working. This will also give you more options for getting the equipment repaired or replaced in a more cost-effective manner.
3: I've discussed it in more detail over a few episodes of The TEH Podcast.
4: Mostly for the ability to re-program ham and other radios in the field.