After all the fanfare, what's it really all about?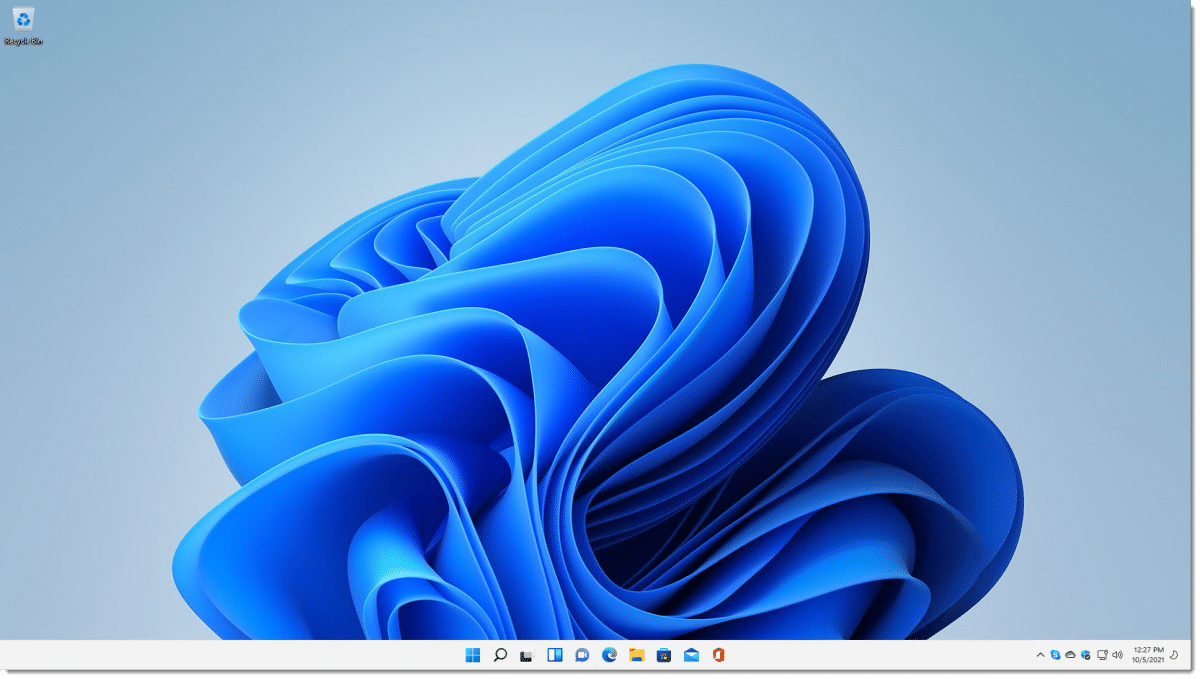 I installed Windows 11, and share some of my impressions.
When it became available, I installed Windows 11 on one of my virtual machines so I could give it a try before committing to it.
I gotta say… I'm kinda underwhelmed.
But that may be OK.
There are a lot of Windows 11 reviews out already, and I'm not going to try to duplicate what they have to say. Instead, I'm going to focus on the changes you'll notice right away, and the things that will impact the average (not power) user.
Windows 11
Windows 11 is prettier, with some cleaner, updated user-interface elements and major changes to the taskbar and Start menu. It also expands on a couple of Windows 10 features. At this point, however, unless you're really eager to try it, there's no compelling reason to upgrade to Windows 11.
It's… pretty?
The first thing you'll notice is that Microsoft has refreshed the look and feel of Windows once again. Icons and controls have all been updated to a new standard. Windows File Explorer is a good example.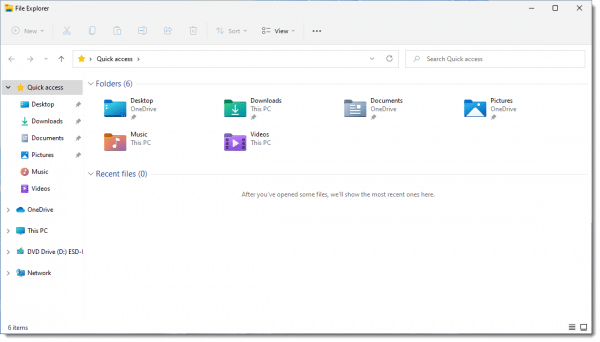 It's pretty, and that's what you'll notice first, especially on the taskbar and Start menu (see below). I can't say that it adds a lot of value, but neither does it detract from anything.
In the same category as "pretty", I suppose, the sounds associated with Windows have been updated.
The taskbar & Start menu
The next thing you'll notice is that your taskbar has changed.
It's on the bottom. Only. You can no longer move it to the side or top of your display. This is both good and bad. On one hand, having it on the side allowed you to make better use of screen real estate on wide displays, as I do. On the other hand, people are often very confused when the taskbar seems to move itself to somewhere they don't expect. Dealing with that is one of my most popular YouTube videos.
This change reduces complexity at the cost of flexibility.
The only real configuration change you can make to the taskbar's location is to have it align to the left instead of its new, centered default.
The Start menu looks different as well, having discarded the "live tiles" introduced in Windows 8.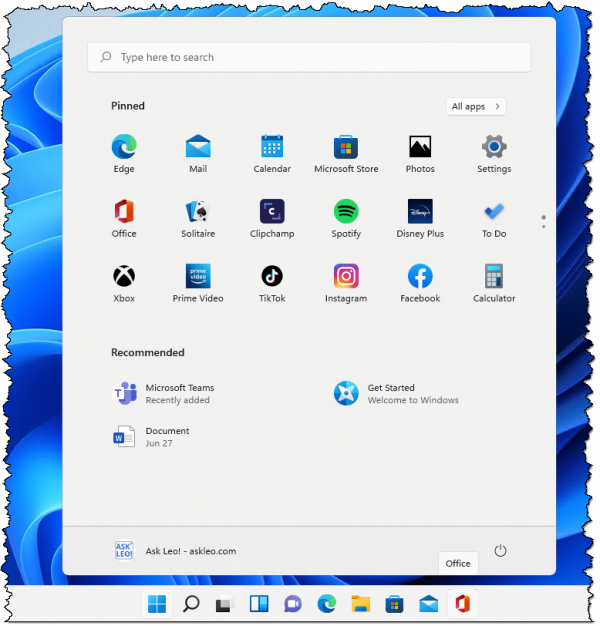 The option to resize tiles has been removed. The collection of pinned apps will scroll (note the two dots on the right, indicating that there are two pages of pins), and clicking on "All apps" slides into the familiar A-Z listing of everything on your Start menu.
Many people didn't like live tiles or tiles in general, so it'll be interesting to see how their removal will be welcomed — or not.
More layout options
One feature you may like is that hovering over the maximize button on a window will display a selection of layout choices.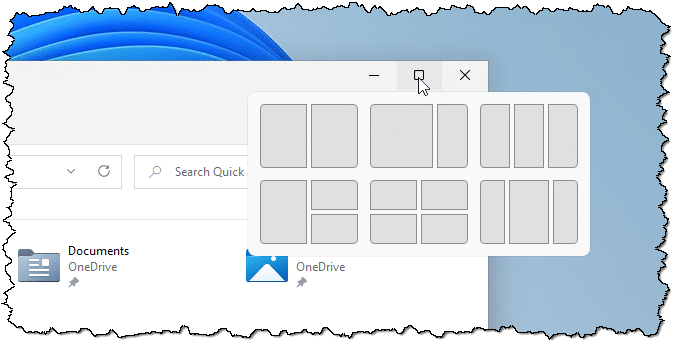 Click on the image representing the layout and position you want, and the window will move and resize to that position on your desktop.
It's a lot like FancyZones from the Windows PowerToys collection. I expect I'll use it a lot when I get that far.
Other additions
Microsoft Teams is included, and its chat icon is present in the Windows taskbar. (Of course, you can remove it if you don't use Teams.)
A new feature called "Widgets" displays a collection of, well, widgets, when clicked in the taskbar.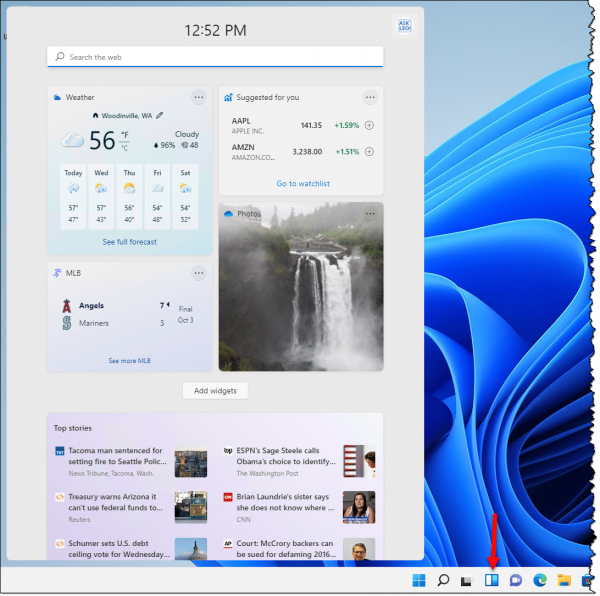 This looks very much like a similar feature added to Windows 10's taskbar (to less than stellar reviews) not long ago.
This leads to another observation.
Not everything new is new
Many of the features Microsoft mentions as being new in Windows 11 are actually in Windows 10 already (or easily added).
Microsoft Teams can be installed in Windows 10.
The new Microsoft Store looks very much like the old Microsoft Store, with the revamped Windows 11 look and feel and additional marketing from Disney.
Windows Security is being touted in some of Microsoft's materials. It's already built in to Windows 10.
Virtual Desktops have been improved, but I'm not seeing how. They work fine for me in Windows 10, and I use them heavily.
Before you use new features in Windows 11 as a reason to upgrade, make sure you don't have them available already in Windows 10.
Not everything new is good
It turns out that it can be extremely difficult to set a new default browser in Windows 11. At its worst (and, naturally, the worst turns out to be the most likely scenario) it now involves making multiple changes in the Settings app to make the switch.
I honestly expect and hope that this will be one of the first issues addressed in Windows 11 updates. As it stands, it's bound to cause a significant amount of not-very-positive feedback.
Getting Windows 11
There are three approaches to getting Windows 11.
You don't need to update to Windows 11
That's just a cursory overview of my initial reactions to Windows 11. It's nice, but there's no rush.
And, to be clear:
You do not need to update to Windows 11.
No one is forcing you to update to Windows 11.
You probably don't need a new machine to update to Windows 11, unless your machine is quite old.
Windows 10 will be supported at least into 2025 — a full three years from this writing.
As I said, I'm somewhat underwhelmed with Windows 11. I suspect that's a good thing. The number of changes aren't overwhelming, and certainly none are what I'd consider to be catastrophic (except maybe for that default browser change thing). It's an upgrade that's not compelling, yet interesting enough to perhaps take at your leisure.
Right now, though, unless you just can't contain yourself, I recommend not updating to Windows 11. Wait for more of the dust to settle and issues to be discovered and worked out.
Windows 10 is just fine.
Podcast audio

Download (right-click, Save-As) (Duration: 27:01 — 31.0MB)
Subscribe: RSS