Important protection in case something goes wrong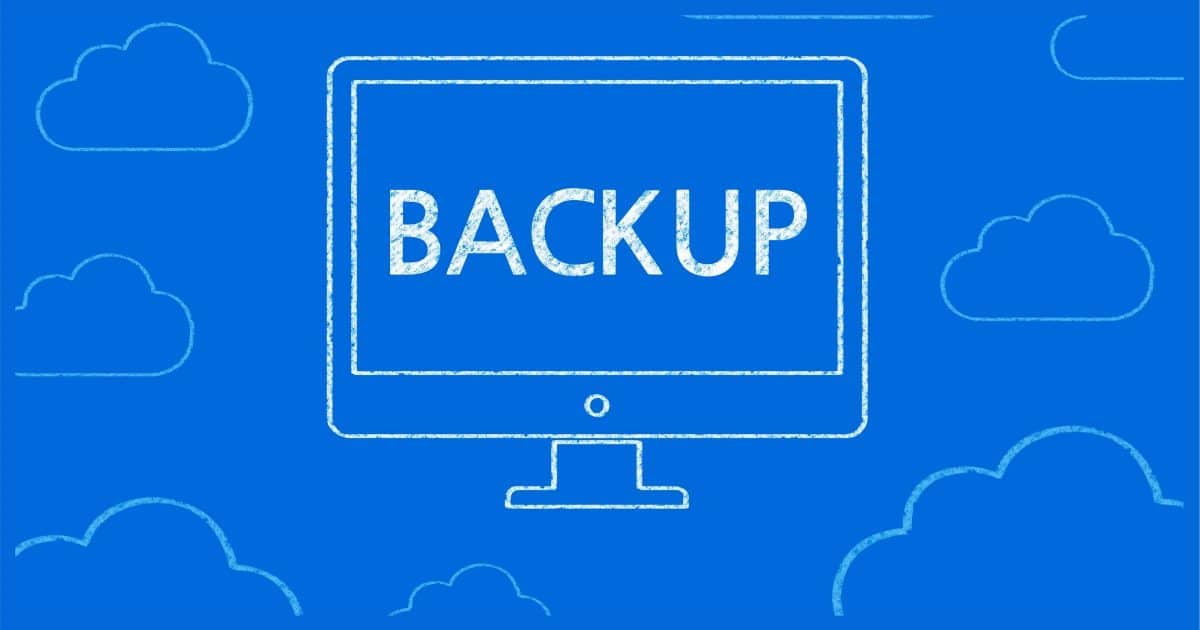 Always back up before a Windows 10 upgrade, update, or reinstall. Create a full system image backup of up your entire machine.
Question:
I'm about to upgrade my operating system to Windows 10. How do I protect myself if something goes wrong?
I'm about to reinstall Windows. How do I start?
Simple: back up before that Windows 10 upgrade or reinstall.
And by that, I mean take a complete system image backup of your entire computer before you begin the update or reinstallation process.
I'll explain what that is, and how it protects you from disaster.
Before a Windows 10 upgrade or any major change, create a system image backup using Windows' built-in tool or a free alternative. Place the backup on an external hard disk and save it until you're satisfied your system is working properly. If something goes wrong with the update, you can "undo" by restoring the image.
What: a system image backup
A system image backup contains a copy of everything on your system, including:
The operating system
All applications
All settings and customizations
All your data
There's no guesswork. It will back up everything you could possibly need.
When: back up before Windows 10 upgrade
Immediately prior to any major system update — be it a Windows 10 upgrade, one of the major twice-yearly Windows updates, or a complete reinstall of the operating system — make a back up image of everything.
Just  in case.
Why: undo
Either an upgrade or reinstall could leave you wishing you hadn't.
Maybe the upgrade turns out to be incompatible with your system.
Maybe it's incompatible with you: you just don't like it!
Maybe something else is wrong — a personal preference or system flaw — that makes you regret the upgrade.
Your image backup is your "undo". If you back up before a Windows 10 upgrade or reinstall, you can restore it and the upgrade will be "undone". Everything will be as it was before you started.
How: making a system image backup
The process is simple: run backup software, telling it to create a system image backup and where to place it.
You can use Windows'1 built-in backup program. While I'm not a huge fan, it does meet this need. Creating a Backup Image Using Windows' Built-in Backup walks through the process step by step.
My personal preference, however, is that you run a more fully featured alternative, such as Macrium Reflect or EaseUS Todo. Creating a Backup Image Using EaseUS Todo Free walks through the process with that tool.
For either Macrium Reflect or EaseUS Todo, the free versions are perfect for taking complete system image backups, and that's all you need here.
Where: an external drive
I strongly recommend creating the image backup on an external hard disk.
Save the image until you're confident your newly installed operating system works and is to your liking.
As an alternative to an external drive, you could save the image to another computer on your home network, if you have that set up. Both EaseUS Todo and Macrium Reflect let you choose network locations for backup images. The backup may take a little longer, but you won't need any additional hardware.
The one place not to place the image, of course, is on a hard disk internal to the computer you're backing up.
Recovery: using your backup image
If you need to restore your backup, the process varies depending on the software you're using. It typically boils down to this:
You create "rescue" or "emergency" media — a bootable CD, DVD, or USB thumb drive — for the backup software. You can do this on another machine, if you like. If you're using Windows' built-in backup, the original installation media works, or you can create a recovery disk; Create a Windows 10 Recovery Drive shows you how.
Boot from the rescue media.
Attach the external drive containing the backup image to your computer.
Use the backup software from the rescue media to restore the image to your computer. This erases everything on the computer and replaces it with the image. Restoring an Image Backup Using Windows 10's Built-In Backup walks through this process.
99% of the time, you will never need to do this.
But that 1% is why I so emphatically recommend creating the backup image: you'll be able to do revert if you need to.
Backups: none of this should be news
If you're already doing what I really recommend — backing up daily and automatically — not only should none of this be news, none of this should even be necessary.
You're already backing up.
You're already creating image backups.
You're already doing it daily.
You've already backed up before a Windows 10 upgrade, or anything else.
Should you need to "undo", you can. Everything you need is in place.
I recommend backing up regularly not just for major OS updates, but because it's the right thing to do. You're much more likely to run into a problem from hardware failure or malware infection than you are from a Windows 10 upgrade.
Regular backups protect you from it all.
For more information, How to Back Up Windows 10 covers the steps to back up and restore your computer using Windows' built-in backup tool as well as the free version of EaseUS Todo.
Podcast audio

Download (right-click, Save-As) (Duration: 5:57 — 6.8MB)
Subscribe: RSS
Footnotes & References
1: Included in Windows 7 and later.