This is another of those "representative" questions that I get a lot; more than I would expect, to be honest.
But when you think about it, with all the changes that Hotmail users have been through in the last few years, it's understandable that the latest change to Outlook.com would lead to a lot of confusion.
It turns out it's not hard at all to print an email in Outlook.com. You just need to get used to looking in a new place for some additional options.
Let me show you. (Now with video!)
Actions are the key
Here's a typical email message displayed in Outlook.com: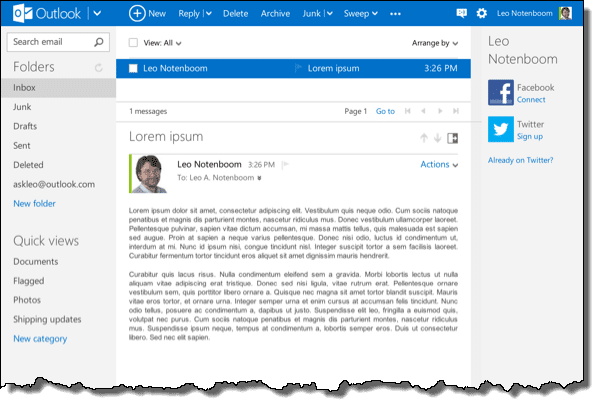 The trick is to notice that little "Actions" label at the upper right of the message (please see below if you do not have an "Actions" menu):

Apparently, a lot of people miss it. Click that and it'll drop down a menu of options: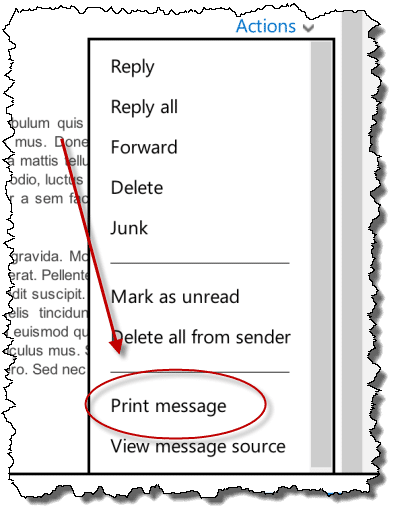 Click that and Outlook.com displays a window showing only the message: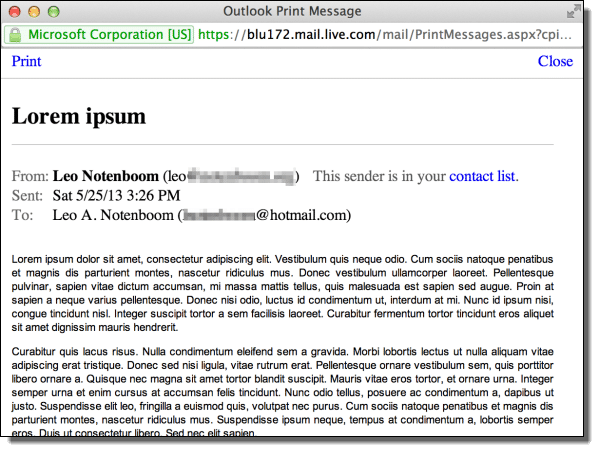 And it will then effectively click the Print button for you. Here's what pops up using Google Chrome: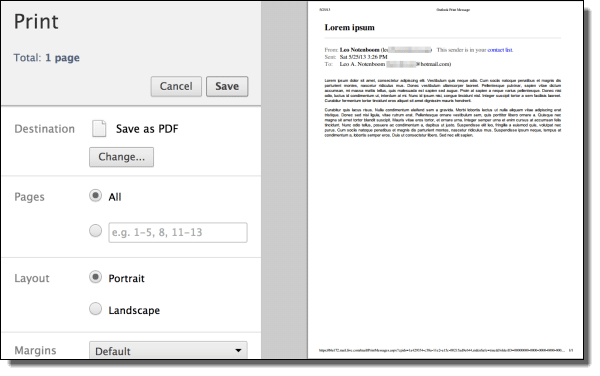 Chrome includes an immediate print preview (as well as a Save as PDF function, for those so inclined), so you can see what the printed message will look like.
No Actions? No Problem!
Outlook.com appears to be migrating to a user interface that does away with the Actions menu. Instead you'll find the Print option here:

Clicking on the "three dots" near the top of the window (actually an ellipsis meaning that the menu bar is "continued") drops down an additional menu that contains the print action.
Remember that a message must be selected or open in order for either the Actions menu or the ellipsis to be displayed.
Video
Enough people were expressing difficulty seeing what I see that I thought I'd add this video walking through the process:
Download the video: printing_outlook_com.mp4 (13M).
Now, if you don't see the same controls in Outlook.com that I do, I can only surmise that Microsoft is rolling out changes slowly and we're not all seeing the same thing at the same time. Unfortunately what you see above is, indeed, what I see – in two different accounts. If that changes I'll update this post and the video.
Updated on May 23, 2014 to include the "Three Dots" menu.