Wi-Fi speed matters, but it's not the only factor and perhaps not even the most important.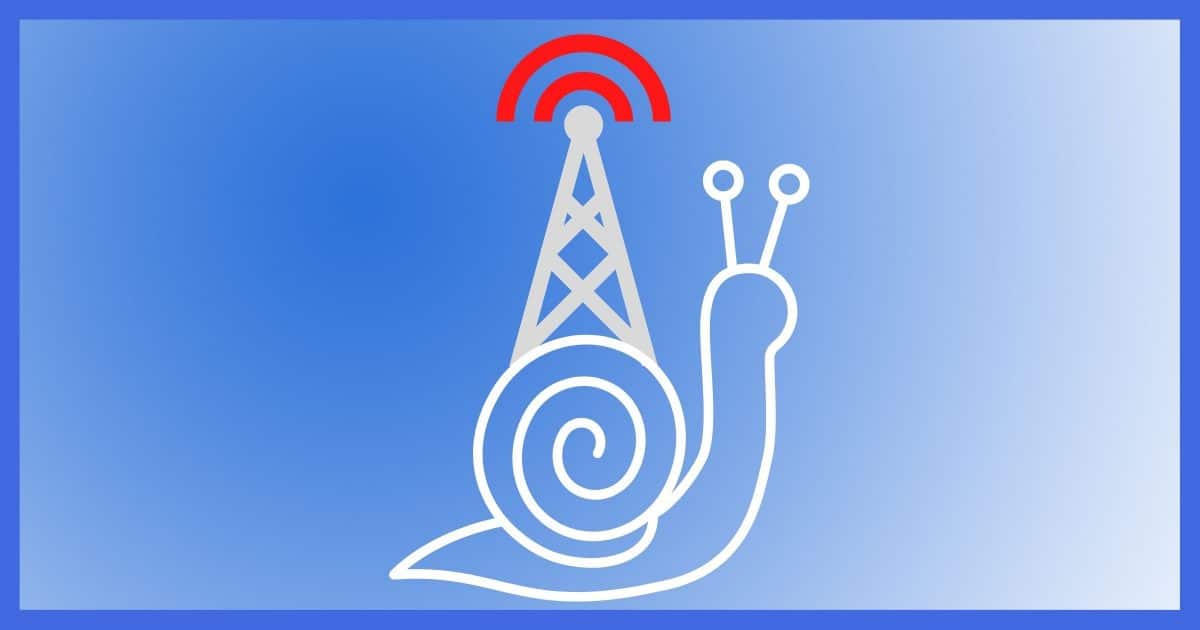 Wi-Fi speed can be slow for many different reasons. Slow Wi-Fi can also be a symptom of speed constraints elsewhere.
Question: I have a strong Wi-Fi signal, but I'm getting only 70 mbps out of my gigabit router. Why? Shouldn't I get closer to a gigabit?
Probably not.
More importantly, though, the speed of your Wi-Fi might not matter in the way you think.
Slow Wi-Fi?
Wi-Fi speeds can be impacted by the Wi-Fi protocols used, interference from other devices, and more. Other items, like slow internet connections and slow or overworked computers, can also make your Wi-Fi appear slow.
Of Mbps and Gbps (and MBps and GBps)
I need to define a couple of acronyms first.
Mbps stands for MegaBits Per Second. A megabit is roughly one million bits. So a 100 Mbps connection can, in theory, transmit 100 million bits of information in one second.
Gbps stands for GigaBits Per Second. A gigabit is roughly one billion bits. A 1 Gbps connection is, in theory, one thousand times faster than a 1 Mbps connection.
Unfortunately, it gets more confusing.
MBps — note that the "B" is capitalized — stands for MegaBytes Per Second. Similarly, GBps stands for GigaBytes Per Second.
Since a byte is eight bits, the difference is important. They're measuring different things. A 100 Mbps connections (bits per second) is also a 12.5 MBps connection (bytes per second).
When looking at speed notation, make sure you're comparing apples to apples; pay attention to the capitalization of the B.
Wi-Fi speeds and protocols
Different Wi-Fi protocols have different maximum speeds.1
| | |
| --- | --- |
| Protocol | Maximum Speed |
| 802.11b |  11 Mbps |
| 802.11a |  54 Mbps |
| 802.11g |  54 Mbps |
| 802.11n | 600 Mbps |
| 802.11ac | 6,933 Mbps |
| 802.11ax | 9,608 Mbps |
Both devices connected via Wi-Fi must use the same protocol. Typically, this means they'll use the fastest protocol they both support.
You can see which protocol is currently in use in Windows by running a Command Prompt (or PowerShell), and entering:
netsh wlan show interfaces
The protocol in use will show in the "Radio type" line.
Knowing the protocol in use doesn't mean the connection will function at the maximum speed noted in the table above. Several more things can affect speed.
Radio interference
Wi-Fi is nothing more than a specific type of radio signal. That means it's subject to interference from other sources of radio as well as being blocked by things radio can't easily pass through. Examples include:
Other radios using the same frequencies; sometimes even other nearby Wi-Fi networks operating on the same channels.
Other devices interfering with Wi-Fi frequencies. I've heard that some microwave ovens or cordless land-line phones can be at fault when in use.
Other electronic devices, including televisions, particularly the closer they are to being directly between your device and the Wi-Fi access point.
Walls — particularly walls with metal components or framing — can interfere with Wi-Fi signals.
Wi-Fi handles interference by slowing down. Slower speeds are somewhat less sensitive to interference, and the machines' priority is to establish a solid connection at the cost of speed.
Theory versus reality
Disclaimers such as "in theory" or "theoretical" often accompany Wi-Fi maximum speeds.
That's because the maximum speeds listed are never achieved in practice. There are two primary reasons for this.
Overhead. Besides your data, Wi-Fi signals carry control and error correction information. This data is transmitted in addition to the data you care about, but means that the maximum speed of your data will appear somewhat slower.
Interference. As discussed above, the Wi-Fi protocol is designed to slow down if there's any interference. The maximum speeds assume a perfect radio signal with zero interference, which in practice never happens.
It's possible to get close, but the maximum protocol speeds are almost never seen "in the wild".
Don't forget the internet
What many people fail to realize is that your Wi-Fi and even your wired speed may be completely irrelevant when communicating over the internet connection provided by your ISP.
For example, if you're on a 20 mbps broadband connection, the fact that your router is capable of 1 Gbps may just not matter. More to the point, if your Wi-Fi is capable of 600 Mbps may also be irrelevant. All of your internet communications are limited to the speed provided by your ISP.
The capabilities of your local networking equipment, both wired and wireless, make a bigger difference to your local machine-to-machine communications, but not necessarily to online activity.
Of course, if you have a very fast internet connection, the speed of your devices may have a greater impact on your experience.
One final source of slowdowns
It's possible that communications may be slow for reasons having nothing to do with networking.
Your computer could be slow or busy. If your computer can't keep up with the information coming in or send it out fast enough, it may look like the communications themselves are slow.
This boils down to one of two causes:
Your computer actually is old and slow. Honestly, this is pretty uncommon.
Your computer is trying to do too many other things at the same time and the CPU can't keep up. The solution is to run fewer programs at the same time.
Do this
There's a lot to look at when trying to diagnose slow Wi-Fi. Perhaps the most important thing is simply to ensure you're diagnosing the right problem. If your internet connection is slow, then improvements to your Wi-Fi might not help in the way you think.
If you found this article helpful and your Wi-Fi is faster (or you at least understand the next step to take), then I'm sure you'll love Confident Computing! My weekly email newsletter is full of articles that help you solve problems, stay safe, and increase your confidence with technology.
Podcast audio

Download (right-click, Save-As) (Duration: 8:52 — 8.7MB)
Subscribe: RSS