The workhorse of the internet.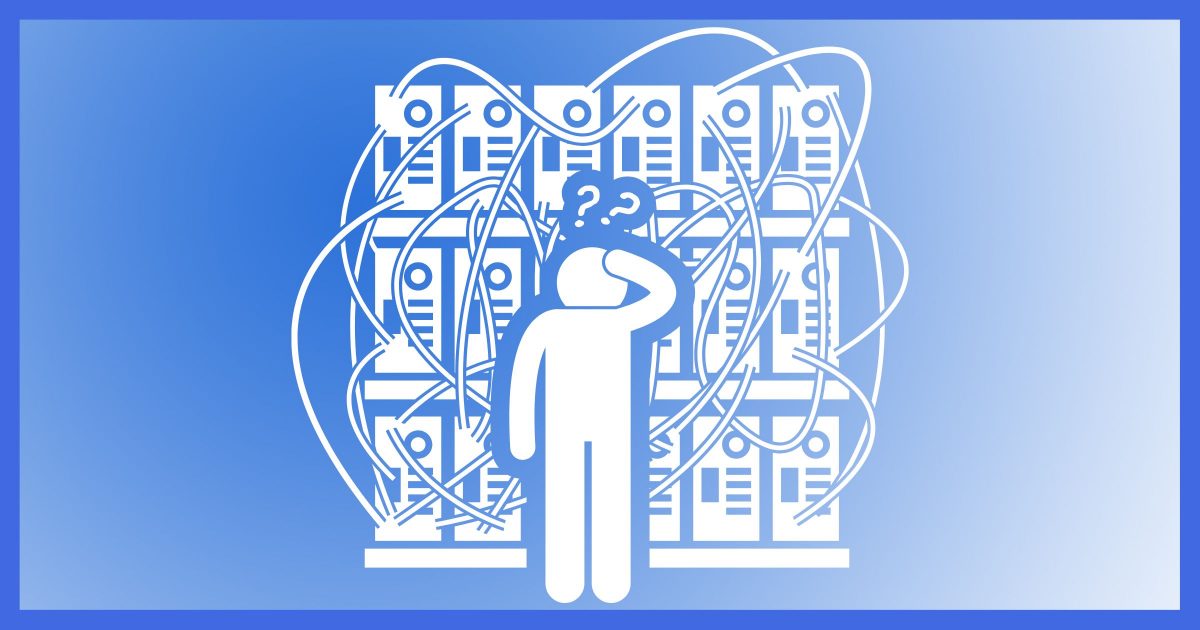 The term "server" is used a lot in many contexts, but it's really just a computer.
Question: So just what is a server, anyway?
The word server gets thrown around a lot.
We hear about web servers, print servers, mail servers, dedicated servers, shared servers, and more.
While it might have gotten confusing, it's not really that mysterious. Servers are very common. You're probably using one right now.
What's a Server?
Servers are computers — often very similar to the computers we use ourselves — but often optimized to perform certain tasks in service to others.
A computer that serves
A server is nothing more than a computer providing, or "serving up", services or resources to other computers.
There's nothing special about being a server. If your computer has file sharing enabled and other computers on your local network can copy files to and from it, then your computer is a file server.
Things get confusing because the general term "server" is often used to mean a computer optimized for a particular purpose.
Computers with a specialty
Your computer may be a file server, but is it a good file server?
Is it optimized to provide fast access to lots of files to hundreds or thousands of other computers? Probably not. It doesn't need to be.
There are computers optimized to be extraordinarily efficient at that job. They may look and operate like your computer, but they probably have high-speed network connections, extremely fast hard disks, more processors, and so on. They're optimized to be good at what they do: serve files.
The things that don't matter, like video or sound hardware, might be bare bones if present at all.
They may be called "file servers", but really they're just computers with a specialty.
Various specialties
Your ISP's mail server is just a computer optimized to handle email.
That might mean it has lots of disk space for all the spam. It could mean it has redundant components to reduce the possibility of lost email because of catastrophic failure. It almost certainly means it has an efficient connection to the internet.
A print server? It's just a computer optimized for printing.
It probably has lots of disk space for spooled print files. Printing is a somewhat slow operation, so maybe the disks themselves need not be as fast as that of a file server. If it serves up multiple printers, then it needs enough connections to actually communicate with each printer.
Web servers? Because web access is really just a kind of file access, web servers might look a lot like file servers: large fast hard disks, good network connections, and so on.
Dedicated versus shared
Dedicated or shared are terms commonly used when discussing web hosting. You can host your website on a machine shared with many others, or on a machine dedicated to just you.1 It depends on your needs.
Ask Leo!, for example, is on a dedicated server. It's my most important site, and I want it to be as fast and available as my budget allows. Other sites, like Not All News Is Bad, 7 Takeaways, Heroic Stories, and more, all live on a different server together with even more websites.
Shared also means something else. When a single server or service, regardless of how it's hosted, makes resources available to others, those resources are said to be shared out or just shared. For example, I have an older computer in my basement that has 10 external hard disks connected, which it makes available or "shares" those disks on my local network for other computers to use.
Do this
Don't be confused by the terminology. There's really no such thing as just a server. A server is just a computer with a particular job to do.
There's a resource being shared, either implied or explicit. A server is just a computer selected and optimized to perform a task in service to others. It's that task that makes the difference.
Want to exercise some servers? Subscribe to Confident Computing! Let my mail server send your mail server my newsletter, pointing you to the latest answers and tips on the Ask Leo! web server every week.
Podcast audio

Download (right-click, Save-As) (Duration: 5:36 — 5.5MB)
Subscribe: RSS
Footnotes & References
1: Very large websites and services may use multiple servers to spread the load. For example, "outlook.com" appears to be a single website, but it likely lives on dozens, if not hundreds, of dedicated physical servers.