Some sites need it, most sites ignore it.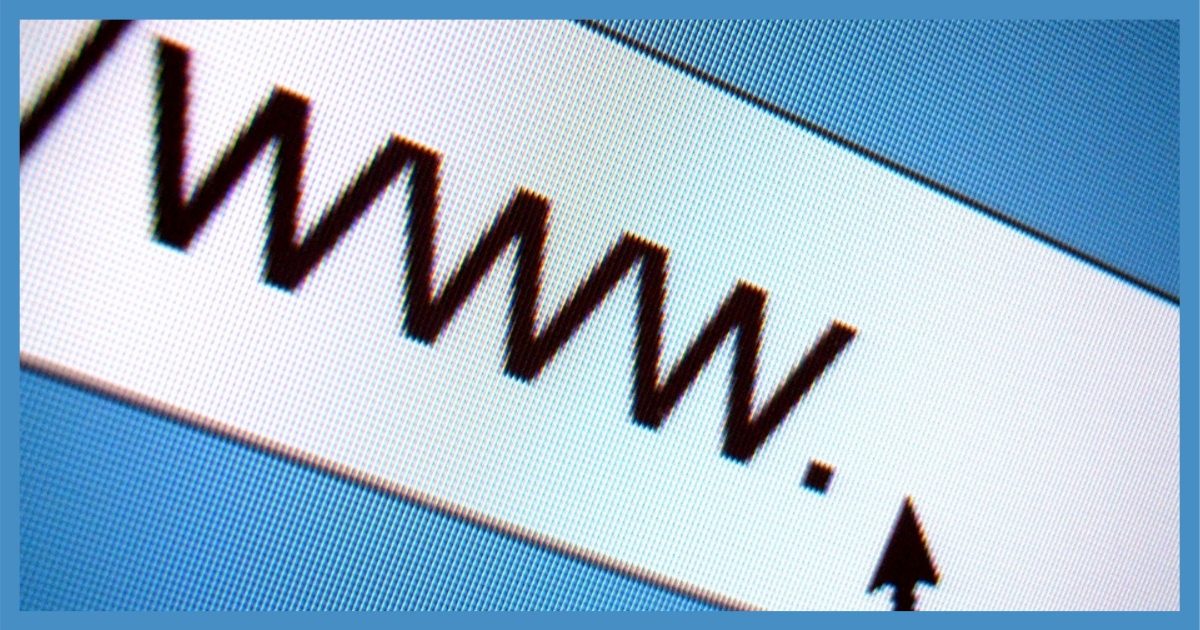 The "www" in website addresses is now typically optional and even redundant, but there was once a reason as to why it was required in URLs.
Why do some website addresses have "www" and some don't? And why do some work with or without the "www"?
Most of the time, the "www." is optional and redundant. I see people taking the time to type (or say) "www." even though it's a completely unnecessary waste of space and syllables.
Occasionally, "www." might be required, but to be honest, it's usually an oversight. I haven't run across a case where "www." was legitimately required in years.
But once upon a time, there was a reason.
'www' or not?
The "www" in URLs is an acronym for World Wide Web, and in the past indicated the specific server(s) used to handle webpage requests. Today, it's largely redundant and need not be specified in most URLs. Different websites may behave slightly differently with and without "www" being specified, but they'll generally work properly either way.
It's about purpose and/or protocols
Originally, the idea was that "www." specified what you were trying to do so you could be sent to the right server.
Servers hosting websites on the World Wide Web had names beginning with a "www." prefix. That's all it really meant. You might also see servers available for File Transfer Protocol access use an "ftp." prefix, servers that handle mail might start with "mail.", and so on.
While "www." and "mail." indicated a purpose, you might also see servers identified by the specific internet protocol to be used, like the "ftp" protocol. Other common names include "http." (rarely used these days), "pop3.", "imap.", and "smtp." for common mail protocols, and so on.
This was important because these were often entirely different computers. So www.example.com, ftp.example.com, pop3.example.com, and smtp.example.com could be hosted on completely different machines, possibly even in completely different locations. The prefix was both a mnemonic device to help us remember what we were doing as well as a way to route us to the right server.
Purposeless assumptions
The question is what to do when no prefix is specified.
Most people don't realize this, but the way domain names work, www.askleo.com and askleo.com (without the "www.") are technically two different names, two different sites, and could be on two completely separate servers in two completely different locations.
Over time, websites, the web, and all those "www" servers became the predominant traffic on the internet, so more and more sites began to respond to references both with and without the "www." It's become common practice to treat them the same way.
But it takes proper configuration on the server's part to treat them the same way. For example, with askleo.com, I needed to take extra steps to make them both behave the same way regardless of which you use.
How it works currently
It's possible, but extremely rare (I've not seen this outside of examples) for with and without "www." to be completely different sites.
www.example.com would be one site
example.com would be a second website with completely different content from site one
This would be confusing. I hope no one is actually doing this.
More commonly, we have these variations:
Without "www." the standard, meaning that www.example.com automatically switches to example.com. This is what I do with www.askleo.com: when you type in that URL, you end up on askleo.com without the "www.".
With "www." the standard. If you were to visit example.com, it would automatically switch you to www.example.com. There are some exceptionally geeky reasons why this might be preferable, but most sites don't employ those reasons,

1

making this a waste.
Use whatever was specified on entry. This means that if you visit www.example.com, all the links and URLs on the site will be www.example.com. If you visit without "www.", as in example.com, then all the links and URLs will be example.com. This is surprisingly difficult to do with any consistency. (It also means that every page on the site has two different URLs: one with and one without the "www.".)
Be completely inconsistent. With or without the "www." gets you to the right place, but links you find on the site's pages use one or the other without any real consistency. Many sites seem to follow this model.
It's worth pointing out that this is different for every site. There is no standard, so it's up to each website owner to decide (or not decide) how the issue should be handled.
In practice, "www." is redundant
Here in the real world, regardless of the decisions made by website owners, "www." is redundant, and there's just no point in using it, ever.
You don't need to tell someone to go to "www.askleo.com" when "askleo.com" will work as well and is shorter when typed or spoken.
In fact, I'll go so far as to say "http://" and "https://" are also redundant when specifying a website. Given all these possibilities:
https://www.askleo.com
http://www.askleo.com
www.askleo.com
https://askleo.com
https://askleo.com
askleo.com
There's simply no reason to use anything other than the last one.
And that's true for the vast majority of websites.
Keep that in mind the next time you design your business card.
Podcast audio

Download (right-click, Save-As) (Duration: 10:14 — 12.0MB)
Subscribe: RSS
Footnotes & References
1: The ability to specify the "www." subdomain as cookie-free can sometimes have a minor performance benefit. This isn't something you can do with a top-level domain without the "www.".