Could you define Unsupported Software please? Is it something like Windows XP which Microsoft will not protect anymore from viruses or whatever it was taking care of…so that now almost everyone has changed to W7, 8 10 or some other upgrade?
Windows XP is certainly one example, but the topic of unsupported software turns out to be much more complex than we might think.
There's unsupported, and there's … unsupported.
Let's review some of the different aspects of unsupported software.
No more features
At some point, a version of a product stops being improved. Any work that might go into new feature development is halted or directed at newer versions of the software.
As an example, Windows XP reached what Microsoft calls "end of mainstream support" in 2009. Any or all efforts that might have gone into improving or changing the software was redirected to newer versions of Windows. XP continued to work, but in many ways, that shift signaled the beginning of the end for the operating system.
In reality, I'm certain in the years leading up to that date, features or improvements were already being halted as work on newer versions took priority.
No more fixes, mostly
What "end of mainstream support" means is that even if a bug is found, it's not going to get fixed unless it poses a security risk.
Find a spelling error? It's there forever. Does your favorite email program crash if you get too much email? If it's passed the "end of mainstream support" date, that's just not going to get fixed. Anything that breaks functionality somehow – perhaps even losing data – isn't going to be repaired.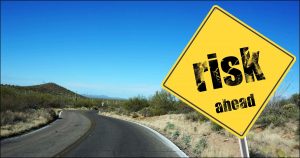 Presumably, the software has been out and in use for long enough for most major issues to have been caught and fixed. Unfortunately, there's always "one more bug".
The software will continue to work, but if you encounter non-security-related issues, you'll have to work around them yourself. The software is what it is.
The "right" solution at this point is to consider upgrading to a newer version. That version's end-of-support date would presumably be further into the future.
No more fixes of any kind
I've called out security risks as a special kind of problem that will continue to be addressed for a longer time than other issues.
Microsoft does this, but only for so long. At some point, even newly-discovered security issues will not be fixed. This is particularly troubling, because as the security gaps are found, the hacker and malware community becomes aware of such issues as well. They can now write malware that specifically targets problems in that software that will not be fixed. Those vulnerabilities will be there forever, ripe for malware to reap.
This is exactly where Windows XP sits today. What Microsoft called "ended of extended support" date was April 8, 2014.
The software will continue to work, but it will no longer be updated in any way, even if problems put you at risk.
It is what it is, forever. You're completely on your own.
Again, the right action is to upgrade to current, supported version of the software (i.e. Windows 10), or switch to different software entirely (i.e. Linux Mint 17.3), whose end-of-support dates are far enough out (October 2025 and April 2019, respectively) for you to continue to be supported and secure for some time to come.
No more updates for a specific platform
A variation on the "unsupported software" theme is software that continues to be available and updated – or not – on an unsupported platform.
A good example is Microsoft Security Essentials. It continues to be supported and its security database continues to be updated, even when running on Windows XP. At some point, that will end. MSE will continue to be supported on newer platforms, but Windows XP users will be left without updates.
A different example is Internet Explorer: it stopped being supported on Windows XP some time ago. That means that any and all updates to IE that took place after version 8 are simply unavailable on Windows XP. This has both security implications (vulnerabilities in IE8 aren't being fixed), as well as functional consequences (some web sites using newer https protocols – like https://askleo.com – will display errors).
Most recently, Google Chrome ended support for Windows XP as well. Newer versions of Chrome will either not work on Windows XP, not be updated on Windows XP, or refuse to be installed on Windows XP.
The last version that works on a particular platform will continue to work1, but any problems that result will remain. You'll have to either work around them, or upgrade to newer, supported versions.
The software stops working
The ultimate form of unsupported software is when it just stops working, and the vendor elects not to update it.
Typically this happens when you update something else. The most common current example might be updating to Windows 10. It's not unheard of for older printers to stop working. The drivers may be "unsupported software" when running Windows 10, and there's almost nothing you can do …
… except get a new printer, of course, or revert back to your old version of Windows for as long as that continues to be supported.
No help
"Support" can mean two different things:
Fixes, updates, and changes to the software itself.
Official technical support and help using the software.
So far I've only talked about changes to the software.
The disappearance of official technical support and help can happen at just about any time, but it usually coincides with one of the formal end-of-support dates for the software. Once that happens, there will be no further assistance or help from the company that produces the software.
The good news here is that the community often picks up the slack. Be it via unofficial discussion forums, or technical support sites like Ask Leo!, it's often possible to get help for software for some time after formal support ends.
Until you can't, of course. Even here on Ask Leo!, I'm choosing to answer fewer and fewer Windows XP questions, simply because the majority of questions involve more current software. The same will be true for just about any software and unofficial support channel. Eventually, it'll go away as well.
Is it safe to use unsupported software?
Opinions are mixed on whether or not it can be safe to use unsupported software.
First, realize that "safe" is not an absolute. There's no such thing as perfect security or safety. One can only be more safe, or less safe.
It is significantly less safe to use unsupported software. Vulnerabilities will be found and not fixed. Those vulnerabilities then become the target of malware for which there will be no protection. That's not safe.
On the other hand, and perhaps more pragmatically, you can improve your safety by following good internet safety habits religiously, as well as backing up – again, religiously2.
Whether that's enough is up for debate. For example, as I write this, many people have now run Windows XP for over two years since its ultimate end-of-support date without an issue. Perhaps hackers aren't prioritizing the dwindling installed base of Windows XP users, or perhaps these individuals are particularly adept at keeping themselves safe.
Perhaps they're about to fall victim to something catastrophic for which there is no fix or protection.
We just don't know.
There's no question that everything else being equal, they are, indeed, less safe than individuals running more current, supported, alternatives.
But it's a risk they're willing (or through other circumstances, forced) to take.
Podcast audio

Download (right-click, Save-As) (Duration: 8:44 — 4.1MB)
Subscribe: Apple Podcasts | RSS