I use Outlook.com. Does that mean I don't need Outlook? Are they just two names for the same thing? If not, how do they relate to each other?
The short answer is, they don't relate to each other. Not at all.
They have only twothree things in common: they're both related to email, and they both have the word "Outlook" in their names. (Microsoft seems to have doubled-down on the confusion by making their icons the same as well.)
That's where the similarity ends. It's frustrating because people often refer to Outlook when they mean Outlook.com.
Let's define 'em, shall we?
Outlook is an email program you install on your computer and is part of Microsoft Office.
Outlook.com is a website and online email service provided by Microsoft.
Outlook and Outlook.com are two completely different things.
Outlook (the program)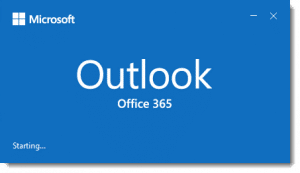 Outlook, which I now often refer to as "Microsoft Office Outlook", is:
A software program you install onto your computer.
Part of Microsoft Office.
An email program that downloads your messages to the computer on which it's installed.
A fully-featured personal information manager (PIM) with address book, calendar, to-do list, and more.
Extensible, meaning Outlook can be extended via add-ins and macros.
Outlook.com (the website)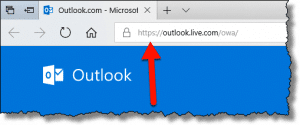 Outlook.com is:
A website you visit using your web browser, such as Edge, Firefox, Chrome, or any other.
An email service on which you can create your own free email address ending in "outlook.com".
A replacement for Hotmail.com.
A web-based user interface used to access existing Hotmail (and other Microsoft) email accounts.
As you can see, Outlook.com doesn't come close to relating to Outlook.
Outlook is an email program you install on your PC; Outlook.com is a website you visit in your browser to access email.
The only thing Outlook.com shares with Outlook is the word "Outlook" (and the icon), which is apparently Microsoft's attempt to create some kind of generic branding for anything email-related (thoroughly confusing users in the process).
Outlook Express
I have to include Outlook Express for completeness. Even though it's long dead, its memory lingers on.
Outlook Express was:
A program you installed on your computer.
Free; it was included on most Windows installations prior to Windows Vista, and came with Internet Explorer versions 6 and earlier.
An email program that downloaded your messages to the computer on which it was installed.
An internet news reader, as it accessed Usenet newsgroups and other older internet news servers.
A contact list manager aimed primarily at managing contacts specifically for mail and news.
Completely unrelated to Microsoft Office Outlook.
I say "was" because Outlook Express has been DISCONTINUED. Outlook Express was discontinued by Microsoft years ago, and wasn't included in Windows versions beginning with Vista. In fact, Outlook Express will not run in Windows 7 or later.
Based on my experience answering questions and trying to help people with Outlook Express, my position is that it is long past time to move on and select another email program.
Which do you want?
Outlook — as in "Microsoft Office Outlook" — is a powerful email program targeted at the business environment, email power users, or those who want the additional features it brings. With a lot of support from third-party vendors, including things like mobile device synchronization, Outlook is a reasonable choice for the home or casual user.
If you want a desktop email program but Microsoft Office Outlook is overkill, there are many alternatives that you can get, many of them free. My standard recommendation is Thunderbird.
If you prefer to access your email on the web and have a Microsoft account, then Outlook.com is the website to go to. It is the primary means for accessing your outlook.com, hotmail.com, live.com, msn.com, or any number of other Microsoft-provided email services.
And yes, you can configure Outlook (the program), to access, download, and manage your Outlook.com (the service) email. Just because they're two different things, doesn't mean you can't use them together
.
And Outlook Express is simply no longer an option.
Podcast audio

Download (right-click, Save-As) (Duration: 5:16 — 5.7MB)
Subscribe: RSS