They don't even have to be expensive.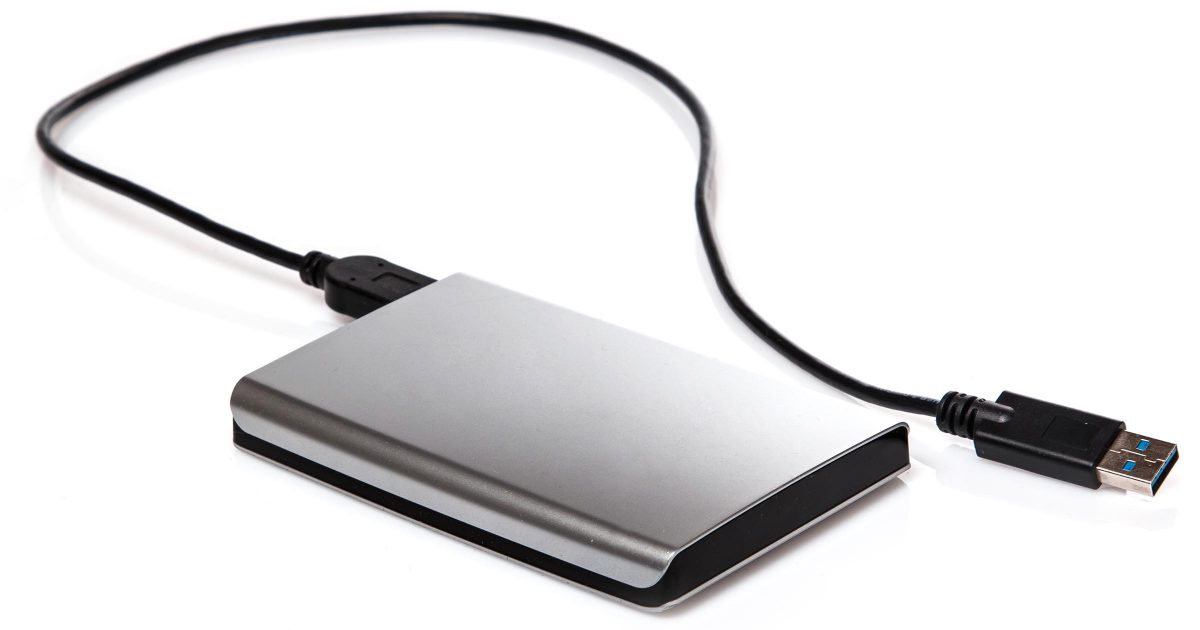 An external drive is by far the best piece of additional equipment you can get for your computer to keep your data safe.
There are so many options for backing up these days, but I keep coming back to external hard disks as your first, best, go-to solution.
Why? Especially in the face of so much available cloud storage, why would I keep coming back to something this … boring?
Because sometimes boring is good.
External Hard Disks
They're plug-and-play.
They don't have to be costly.
They hold plenty.
They're fast enough for backing up.
They're easy to find.
They often out-last your computer.
They are what most backup software works best with.
They work whether you are online or not.
They're simple
An external hard drive is nothing more than its name suggests: a hard drive that exists externally of your computer. You connect it to your desktop or laptop using a USB connection.
Many don't even require an additional power connection. Just attach it, and you've got lots and lots of storage available.
Nothing to sign up for, no accounts to create; it's almost the literal definition of "plug and play".
They're inexpensive
At this writing, a quick scan of Amazon shows external USB hard drives cost somewhere around $25USB per terabyte.
By the time you read this, they may even be cheaper. Disk prices are only coming down while capacity goes up.
They're big
The smallest external hard drive I could quickly find on Amazon was one terabyte.
That's one trillion bytes of information. Put another way, that's enough room for over 190,000 copies of The Bible.
For the average person, that's plenty of room. And, as I said, that's the smallest I could find. More common sizes include 2TB, 4TB, 5TB, and 8TB. The largest I ran across? 18 terabytes.
They're fast enough
External drives are generally slower than those inside your computer for either or both of two reasons:
The USB connection is generally slower than the speeds available inside the computer.
External hard disks are classic spinning-platter hard disks (HDDs), rather than the much faster solid-state drives (SSDs) that are now common as primary drives.
The good news is that they're fast enough. Certainly their speed has improved over the years; it's not unreasonable to use a higher-speed drive on a higher-speed USB3 connection as an actual working drive. (All that, of course, comes at a higher price.)
When it comes to backing up, a USB 2 or better connection with any reasonably current less-expensive external drive is plenty fast.
They're everywhere
External hard drives are easy to find.
Not just online, but even at your local big-box store, or just about any place that has a fledgling technology section. You may be overwhelmed by the choices available, but available they are.
I think I've even seen them available at larger grocery stores or the occasional convenience store.
They're re-usable
I have external hard drives older than my oldest computer in use. They're durable, and perhaps most importantly, they're one of the most future-proof pieces of computing technology you can have.
The only real long-term limitation is that a drive — any drive — that seems huge today will seem small someday in the future. Regardless, be it for backing up, simple data transfer, or archiving information off-line, an external hard drive can not only last a long time, but it'll be useful for a long time as well.
They are what backup software expects
Most backup software — including both the Windows 7 Backup tool and File History, both built into Windows 10 — assume they will back up to an external hard drive.
Most third-party backup tools (like my recommended Macrium Reflect or EaseUS Todo) are optimized to back up to an external drive.
The restore/recovery process is also tuned to fetch your backups from an external drive.
They work without a network
Cloud backup services of various types are particularly popular right now, and rightfully so. They're convenient and they create an important additional backup safety net.
Note the word additional.
For a variety of reasons, a cloud backup isn't appropriate for everything. The single most important reason? Access. Be it connectivity problems or even some kind of account hack, cloud backups can hiccup, or worse. They're just not appropriate as your primary backup, and definitely not your only backup.
Get one, use one
If you don't have one, get an external drive.
If you aren't already, start backing up to that external drive.
Once you have that in place, consider adding additional safety in the form of File History or cloud backup.
But start with the basics: regular backups to an external drive.
Someday you'll thank me.
Podcast audio

Download (right-click, Save-As) (Duration: 4:51 — 5.5MB)
Subscribe: RSS