Someone's probably working hard.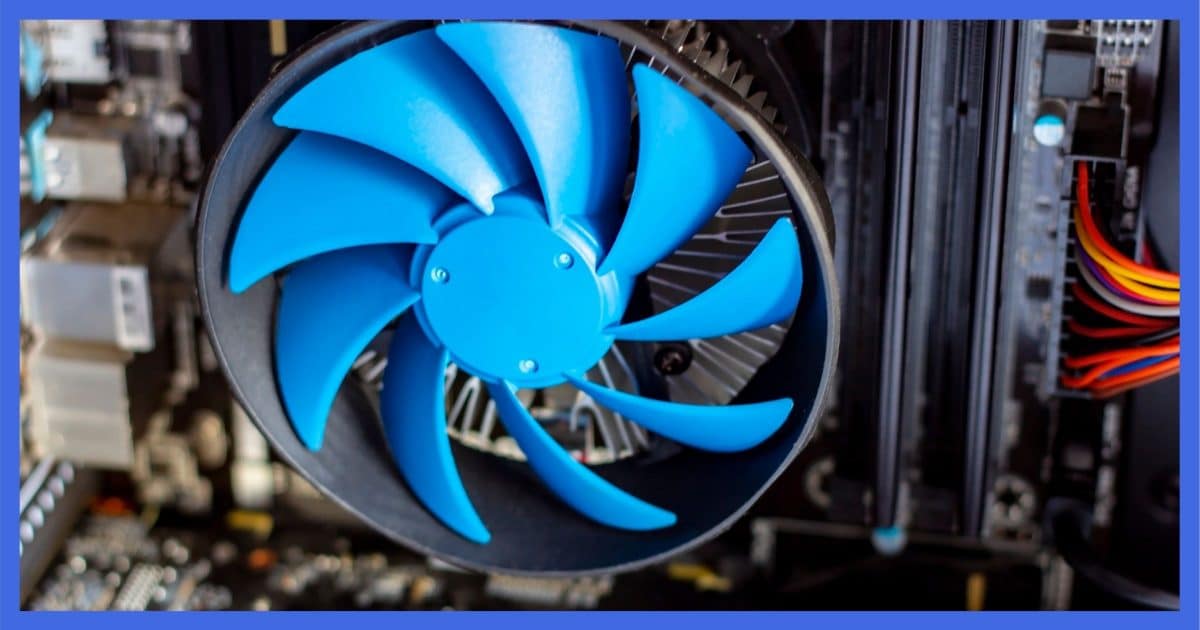 A fan running at high speed means one thing: heat! The question is how you determine the cause and cool down your machine. It might be easier than you think.
Question: Hi, Leo. Why is my laptop fan running at high speed? It slows down a bit and then it starts running again at high speed. What can I do to stop it?
Sounds to me like your computer is running hot.
Most computers have a temperature sensor and a variable-speed fan. As your machine heats up, the fan runs faster. As it cools down, the fan slows down, possibly even turning off completely.
It sounds like your machine is getting hot and trying to cool itself by running the fan at full speed. The fan cools the computer down a bit, so the fan slows down, but then the machine heats up again, and it's full (fan) speed ahead!
The real question here isn't why your fan runs so much, but why your computer is getting so hot. There are several reasons this could be happening.
Fan at high speed?
A fan running at high speed means the CPU is hot and trying to cool itself down. It could before several reasons:
It's unable to cool due to clogged air vents or failing fans.
The computer is legitimately working on something CPU-intensive.
The computer is running something you didn't expect . . . such as malware.
Reason #1: Blocked air vents
Sometimes dust, dirt, and other debris block the air vents of your computer. This prevents it from moving enough air to cool down. The fan helps, but can't pull in enough cooler air to dissipate the heat fast enough. As a result, the computer just stays warm.
In a situation like this, I recommend you take a look at the air vents in and around the computer. Make sure the fans are working and that the vents are clean, unblocked, and have good airflow.
If you're on a desktop, my suggestion would be to pop it open and see what dust and debris have accumulated inside the machine, around its fans, and on the CPU's heat sink. With a laptop, this isn't always practical.
Reason #2: Your computer is just working hard
CPUs — the chip inside your computer that is its "brain", in a sense — heats up when it works hard. If you're doing something CPU intensive, such as video work, playing a game, or some other computationally heavy-duty task, the CPU heats up and your machine gets hot.
It's normal that the fan kicks in to keep the computer cool. That's why all these variable speed fans and temperature sensors exist. A hard-working CPU generates heat, and the cooling system dissipates it.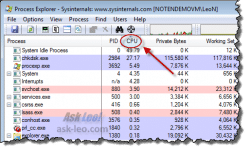 Reason #3: Something else is using the CPU
Let's say dust and debris aren't the problem and you're not doing anything CPU-intensive, but your fan is still running at high speed. In this case, it's possible that some other program on your computer is accessing the CPU. It could be expected or unexpected. It could be a misbehaving program, or it could even be malware.
We don't know, but we do need to find out.
"How do I find out what program is using all my CPU?" will show you how to download a task manager replacement1 called Process Explorer that will show all of the programs running on your computer and sort them by CPU usage. If you find that one program is hogging most or all of the CPU, that may be what's causing your CPU to run hot and the fan to run at full speed. (One caveat: it's never the system idle process.)
What happens next, of course, depends on what you find. It might be expected; it might be something in your control that you can disable or remove; or it might be malware, in which case you need to take the appropriate steps to remove it.
Podcast audio

Download (right-click, Save-As) (Duration: 4:21 — 5.0MB)
Subscribe: RSS
Footnotes & References
1: The Details tab of Task Manager can also be used for this, but Process Explorer is more powerful and provides more information about what's happening.