You Might Think So, But…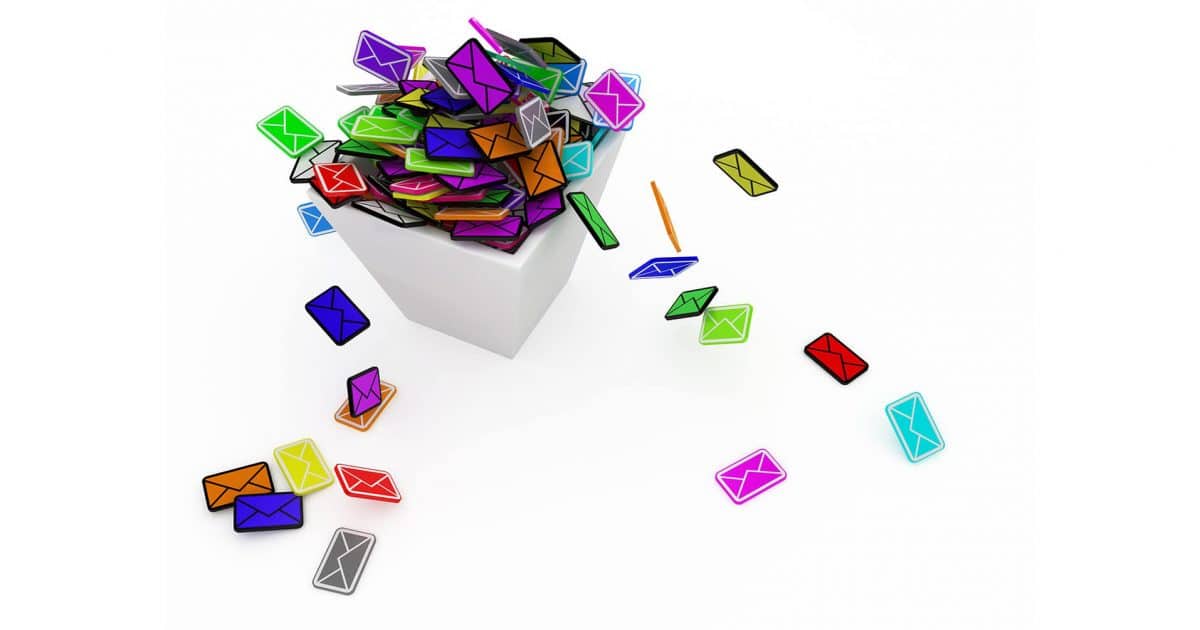 "Permanently deleted" email may or may not be recoverable. Depending on the situation and motivation, that email could come back to haunt or help you.
It is said that deleted files are never completely erased unless you actually do so with the proper software. Does this also refer to emails? Once I erase an email (incoming or outgoing), does that stick around somewhere also?
When you "permanently" delete a file, the operating system just sets a flag or removes an entry from a list. The file's data remains on disk until the space is overwritten by other files some time later. This can allow some files to be "un" deleted if they haven't been overwritten.
Does the same apply to email messages?
It's … complicated.
Deleting email is similar to deleting a file on disk. Both can use recycle or trash bins, and both permanently delete when the bin is emptied. With an online service, there's no way to know what "permanent" means. In a desktop mail program, there are several ways a permanently deleted email might still be recoverable. Depending on the situation, backups (either your own or those of the service you use) might be a way to recover. And, of course, the person at the other end of the message — sender or recipient — could also have a copy.
When deleted emails aren't really deleted
In most email programs and web interfaces, deleting a message doesn't actually delete it. Instead, the message is moved to a special folder, typically called "trash" or "deleted items". What happens next depends on the program or service.
Most online services automatically delete email from trash after some amount of time — usually 30 days. This gives you a month to change your mind and recover anything you didn't mean to delete.
Desktop email programs often have a setting controlling what happens to trash, so you can decide whether it's left alone until you explicitly empty it, or emptied automatically when you exit the program.
The real question is, what happens when deleted emails are actually deleted from the trash?
Emptying trash online: we just don't know
When it comes to online services, we really don't know how trash is handled. It's hidden behind the service provider's interface. Chances are it varies from service to service, and in fact might even change over time; they're not obligated to tell us.
The practical effect for users, though, is that once an email has been removed from an online service's trash folder, it's gone.
There's no getting it back, except possibly in some exceptional circumstances I'll talk about in a moment.
Emptying trash in programs: it varies
Desktop email programs store email on your computer in a variety of different ways. Some use a fairly complex database in a single file (see below for an explanation); some use a less complex file for each folder; and others use your operating system's disk structure, mapping email folders to disk folders and storing individual email messages as individual files.
What happens when trash gets emptied varies a great deal.
When the email program keeps individual messages as individual files, it's pretty safe to assume they behave exactly like deleted files, because they are deleted files. It's possible they could be undeleted.
Programs using database files, like Microsoft Office Outlook's PST files, can be much more complex. In the case of a PST, for example, when a message is deleted it's simply marked as deleted, but not overwritten until the space it was using is needed. Deleted mail might still exist in one form or another within the database for some time.
Using a "compact" operation, when the program provides it, removes the unused space so the database no longer has the message. The complication is that the compact function may copy the database to a new file and simply delete the old one. That means there may be a deleted copy of the old database that could be undeleted, still containing remnants of the deleted message.
I told you it could get complicated.
Don't forget about backups
It's easy to overlook the impact of backing up when it comes to recovering deleted email.
That exceptional circumstance I mentioned earlier is exactly that: your online email service almost certainly backs up your account. We don't know how often or for how long, but in order to be able to recover from various types of failures, they need to have backups.
The irony is that these backups are useless to you and me. They exist to protect the service, not us. If you delete an email, the service won't retrieve it from their backups for you.
However, they could get a court order to retrieve an email from their backup. This means even if you've completely deleted an email, the service could possibly recover it from the backups they took before you deleted it.
The same is true for your own backups and your desktop email program. If you're backing up as you should, it's possible an email you've completely deleted from your desktop email program could be recovered from one of your backups.
Don't forget about the other person
Another scenario people often forget is that email, by definition, starts off with two copies: the copy in the sender's Sent Mail folder, and the copy received by the recipient.
Regardless of which you are — sender or recipient — it's always possible the email message might be recovered from the other.
Deleted emails can back to haunt you from this overlooked source.
Podcast audio

Download (right-click, Save-As) (Duration: 5:54 — 6.9MB)
Subscribe: RSS