Stacking the deck in favor of your security.
Selecting another password manager is now the common recommendation. I'll review what you can do if you elect to keep using LastPass.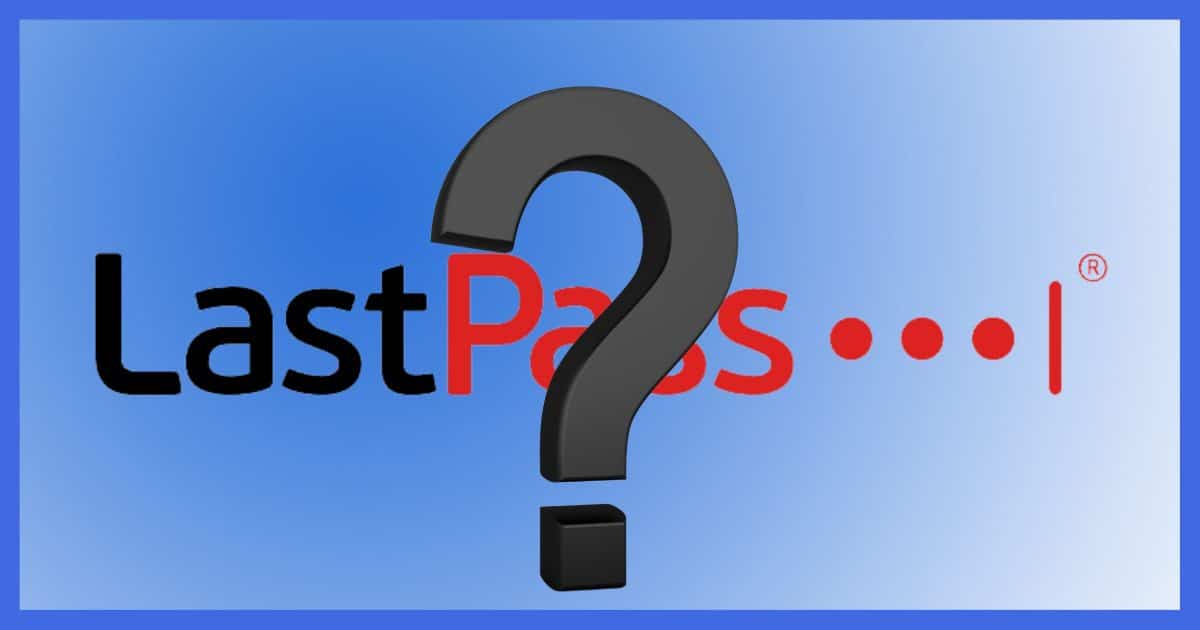 I understand your rationale regarding the use of Last Pass but I am an unsophisticated user with minimal exposure to external threats. I adopted Last Pass after watching your review and I am pleased with the program. Is it advisable to continue with Last Pass with perhaps a more dedicated commitment to care and caution?
I don't think I can say it's advisable, but it's certainly understandable. Moving is no small task.
And you're most certainly not alone.
Let's review what it takes to be as safe as possible while continuing to use LastPass.
Using LastPass Safely
Ensure that LastPass's "Password iterations" setting is 600,000 or more, change your master password, and add two-factor authentication to LastPass.
Regardless of which password manager you use in the future, change passwords to important (and even not-so-important) accounts and consider adding two-factor authentication to those as well. Be particularly wary of phishing attempts, which may use information from the breach to create convincing but fake emails.
"Minimal exposure to external threats" is misleading
We need to debunk this line of thought. We are all at risk. No matter how much you use or think you don't use the internet and online services, the risks posed apply to everyone.
I discuss this in more detail in Why You — Yes, You — Are a Target of Hackers. I simply run into too many people who believe for a variety of reasons that they are not valuable enough for an attacker to care about. That's flat out wrong.
The problem is, thinking that way often leads to lax security. And that's asking for problems.
So, please, take security seriously. You're at risk, just as we all are.
LastPass password iterations
There is an obscure setting in LastPass called "password iterations" that controls the quality of the encryption used by the tool. You'll find it in the advanced settings in your LastPass account online.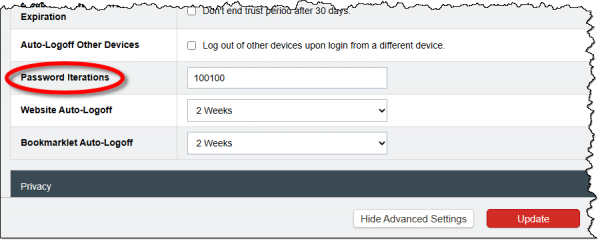 Ensure that this setting is 600,000 or larger.
While LastPass did change the default some years ago, older accounts were created using a lower number and were never instructed to update. The result is the encryption used may be somewhat more vulnerable to some forms of attack. Updating that setting resolves this issue.
LastPass has instructions here: Change your password iterations for LastPass.
Change your master password
Particularly if your password iterations were less than 600,000, it's time to change your master password.
It's unclear if changing your master password alone is enough to force your entire database to be re-encrypted,1 but apparently changing the password iterations will.
So do both. Select a new, secure, master password, and change it. Then, even if you were at 600,000 iterations, change it to 600,001 to force re-encryption. Make sure to also use this opportunity to create or update any account recovery options associated with your account.
LastPass has instructions here: Change your master password.
Change passwords for "important" accounts
While we've increased our security moving forward, none of what we've done so far addresses the damage done by the breach.
That's because the damage has already been done. Vaults containing your passwords are "in the wild", and hackers could be trying to decrypt them as we speak. There's no clear indication of how likely it is that they'll be successful. Assuming LastPass has done encryption properly, and assuming your original master password was sufficiently secure, then access to your account information is highly unlikely.
But not impossible.
Thus, I recommend you change passwords to any "important" account that you had stored in LastPass at the time of the breach. This would include banking, accounts containing sensitive information, and of course the email account(s) you use for password recovery on any of your accounts. Naturally, make sure you choose appropriately secure passwords.
This is the painful part, because it really does mean visiting all those accounts and performing manual password changes. But it's the only way to address the direct risk associated with the breach.
And this applies whether you continue to use LastPass or not.
Add two-factor authentication
Add two-factor authentication to any of your accounts that support it. This'll protect your account even if you don't change the password. (But you should change the passwords anyway.)
That includes adding two-factor to not only LastPass itself, but to those important — and perhaps even not-quite-as-important — accounts as well.
As always, when you set up two-factor authentication, make absolutely certain to create and save account recovery information along the way. This will be critical to regaining access to your account should you ever lose or have a problem with your second factor. Recovery is easy in these situations, but only if you've saved that recovery information.
Watch account activity
This is always nebulous, but watch your various accounts for unexpected or suspicious activity.
This could mean that the account has been compromised in some fashion. Again, ensure you've secured the account appropriately, including that all-important password change.
Watch for phishing
This is perhaps the most important action you need to take resulting from the LastPass breach, and it applies whether you stick with LastPass or not.
The problem is that some information included in the breach was not properly secured — specifically the URLS of the services you use, and potentially even your usernames with those services. That means that hackers can use that information to create highly targeted and convincing phishing emails in an attempt to get you to hand over the piece they didn't get: your password.
You should always be skeptical and keep an eye out for phishing attempts. The LastPass breach just made it that much more important.
Do this
Obviously, my bottom-line recommendation remains to switch to a different password manager that hasn't lost our trust.
But I also understand that can be an annoying and painful process.
The steps above — many of which apply whether you stay or switch — should help decrease the risk of continuing to use LastPass moving forward.
While you're thinking about security, why not subscribe to Confident Computing? Less frustration and more confidence, solutions, answers, and tips in your inbox every week.
Podcast audio

Download (right-click, Save-As) (Duration: 11:08 — 7.8MB)
Subscribe: RSS
Footnotes & References
1: While I can't confirm this about LastPass's implementation, it's common for the master password to be used only to encrypt a long random number, which is the true encryption key for your vault. This allows you to change the master password without having to re-encrypt the entire vault.