Recovery email? Good! Forgetting where you used it? Not so good.
Turns out that finding all the places you've used your email address as a recovery address is close to impossible.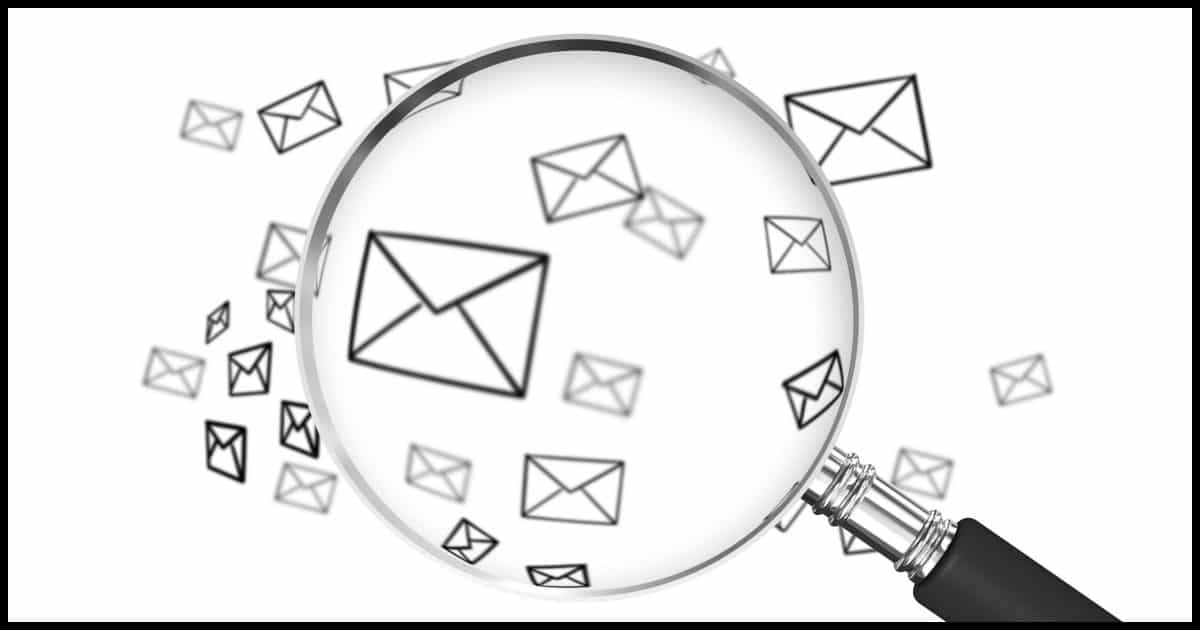 Is there a way to find where my email address has been used as the recovery email for other accounts?
No.
Perhaps my simplest answer ever.
Let's review why that is, why it's important, and what you should do going forward.
Recovery email used where?
Unless you've been keeping a list yourself, there's no easy way to determine all the places your email address has been used. A password vault and your own email archives might be able to determine some, but the only way to get a complete list is to keep such a list yourself as you go.
Recovery email
What we're discussing here is the email address used for account recovery when you forget your password on some other account. It's also often referred to as the alternate email address.
The setup is simple.
You have an account at some provider. Perhaps you signed up with somerandomservice.com and have an email address out there: myemail@somerandomservice.com.
As part of setting up that account, you're asked for an alternate, pre-existing email address to be used in case you need to recover your account. You enter your other address: myotheremail@randomisp.com.
Now, if you ever forget your password to myemail@somerandomservice.com, you can use the "forgot password" account-recovery tool to send a verification link to myotheremail@randomisp.com. Your ability to receive and click on that link proves you are who you say you are, and thus you're allowed to set a new password.
It might be nice to have a list of where you used a specific email address as a recovery address, in case you ever lose access to that email, or otherwise need to change it.
Account emails too
Even though we're talking about recovery emails, this also applies to email addresses that you use as your login ID or user name elsewhere.
For example, you may have an Ask Leo! account using the email address myemail@somerandomservice.com as a user name. The password, of course, is specific to your Ask Leo! account, not your email account. The email address only identifies you and provides a way for the service — Ask Leo!, in this case — to send you messages.
While we might have only a handful of email accounts with recovery addresses, it's not at all uncommon to have dozens or even hundreds of accounts at service providers across the internet where we've used our email address.
And no one can provide you with a list.
No one's keeping a list
That you use your email address to sign into a dozen different services, or that you put it down as an alternate email address on a few email accounts, is known only to you.
That's it.
Each account, individually, knows, but they know only about themselves. There's no master list of everywhere you've used your email address.
If you want such a list, you have to maintain it yourself.
Reconstructing the list
If you use a password manager religiously, you have a big part of this problem solved already. A password manager keeps the login credentials for all your accounts, including the email address used as the user ID.
So step one is to simply search your password manager's vault for uses of your email address.
The next thing you can do is search your archived email — assuming you've been archiving and not deleting it — for services that send you email messages. Perhaps you'll even encounter your original sign-up email with services to which you provided your email address. Since most will send you a "prove you own this email address" confirmation message before completely accepting the email address as yours, if you're able to find those messages, you'll know which ones use your email address.
Ultimately, though, that's about it. There's really no great way to reliably recover where you might have used your email address in the past.
Do this
The only way to have a list of all the places you've used your email address, either as a recovery email or as primary identification, is to create and maintain that list yourself.
A password vault can help by automatically capturing places you've used it as part of your sign-in credentials. You can also, then, add notes to various account entries with additional information, such as the fact that you've used this email address as that account's recovery address. Then, should you ever need to, all you need to do is search your vault.
While I have you, how about subscribing to my weekly newsletter: Confident Computing?! Less frustration and more confidence, solutions, answers, and tips in your inbox every week.
Podcast audio

Download (right-click, Save-As) (Duration: 3:48 — 2.7MB)
Subscribe: RSS