Even if you have nothing, you still have something hackers want.
Even if your bank account is zero or you're just not that interesting, hackers are still after your accounts. Here's why, and what you can do.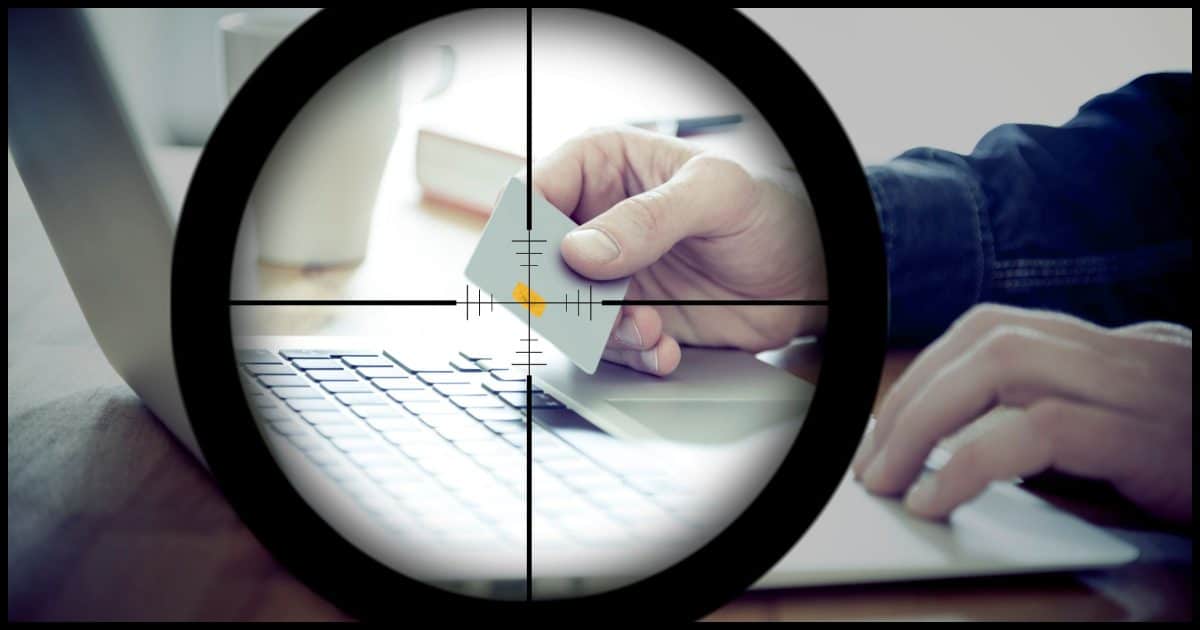 Question:
Why should I bother with all this complicated security stuff? I have nothing hackers would want! I don't have anything to hide, so why would anyone come looking for me? I don't do banking on the computer, and I don't have much money anyway.
I hear variations on this all too often. Many people feel that because they don't have lots of things they think a hacker would want, they're not a target.
Wrong. Everybody's a target.
You definitely have things hackers want. I don't say this to scare you; I want it to motivate you to protect yourself and continue to use the internet safely and happily.
You're a target
Any of your online accounts, if compromised, can cause you anything from incredible hassle to loss of money to identity theft. Prevention is easier than you think and much less costly than recovering from a problem.
"I don't have much money, so hackers won't come after me."
This is a common comment, but it assumes hackers only target rich people. They don't. They have no idea how much money you have.1
And they don't care.
Why? Because by stealing your personal information, they can make money no matter how much is in your bank account.
Sure, if you have money to be stolen, hackers will be happy to relieve you of some or all of it. But it's not just about money. Even if they never steal a dime from you, hackers can still hurt you. As you'll see, they can damage your reputation and cause you a ton of hassle and stress.
"I'm nobody, and I'm hardly online. They can't find me."
I frequently tell people not to fear being tracked online because you and I just aren't that interesting. Unless you are a high-profile individual, it's extremely unlikely someone is targeting you specifically.
But hackers target everyone.
Much like a fisherman, hackers aren't looking for a specific fish. They're casting a wide net to gather as many fish as they can, without concern for which fish they catch.
The hackers' "nets" are sophisticated computer programs methodically trying to compromise the accounts of thousands of people across hundreds or thousands of different online services. Once they know your name and email address — which are pretty easy to find — you are likely to be included in those hacking programs.
"I don't bank online, so hackers can't mess with me."
There are many other kinds of accounts besides banking that hackers value just as much. Do you have email account(s)? Do you use Facebook or other social media? Do you keep photos on your phone or computer? All of your online data is valuable and vulnerable to hackers.
For example, hackers can use your email account to send spam to your email contacts, who are then more likely to fall for their ruse because it looks like it came from someone they trust: you.
They can use your online accounts to send out malware, and even trick you into installing malware yourself. Once you've installed it, they could have access to your computer and start logging your keystrokes, stealing even more passwords, and breaking into even more accounts. Or they could just use your machine to send lots and lots of spam, and you'll likely never know it.
With access to your social media accounts, they could post messages, photos, or videos as if they were you, once again to trick your friends and followers to fall for scams, install malware, and otherwise become victims themselves.
And of course one of the first things hackers often do with all of these accounts is lock you out. I hear heartbreaking stories daily of people who have lost access to all their email, their email address, their photos, their social media accounts, and more.
"I don't bank online, so hackers can't get my money."
Do you have a bank account? Then you bank online.
Banks are all online in one form or another. Be it a customer portal you're choosing not to use or their own back-end computing system that is connected to the internet, your choice not to bank online doesn't really reduce your exposure that much.2 You're still just as likely to be affected by a data breach that isn't your fault.
Hackers hack to gather personal information about you — your name, your social security number, your phone number, your address, your social media accounts — and using that information, they can act online as if they are you. That's identity theft, and it's rampant.
Even if you don't bank or have any financial activity online (more and more difficult to achieve these days), hackers can gather enough information to impersonate you from non-financial accounts. Even without access to your money, they can make money.
Once they can operate as if they were you, they can open new accounts in your name. They use these new credit or bank accounts (which you know nothing about) to make fraudulent charges, take out loans, or get cash advances, any of which you could be responsible for.
They could redirect your automatic pension or Social Security deposits into different accounts of their own. They could even use your accounts for money laundering.
"My bank / credit card company / online service will take care of me."
No organization can "take care of" you in the case of complex account or identity theft. Even when they help, it is still an enormous hassle.
Most of us have experienced having a credit card compromised at one point or another. That's a hassle. When it goes further — deeper into account theft or full-on identity theft — it becomes much more than just a hassle. It can quickly turn into a confusing, frustrating, expensive, and painful process to recover from, taking months of effort to untangle, get your identity back, and prevent it from happening again.
And, of course, the damage from permanently losing access to your important online accounts, like email, photos on cloud storage, or social media, can be irreparable.
Do this
Many people consider online security a hassle. I get that. I really do.
But please trust me when I tell you it's much, much less of a hassle than having your accounts compromised. I see the stories every day: money lost. Precious information (emails, photos, and more) lost. Friends and family put at risk.
And security need not be that hard! Make good security a habit (my article Internet Safety: 7 Steps to Staying Safe Online will get you started), and you'll hardly notice it. Even the occasional minor annoyance of supplying a two-factor code when you sign into a new machine is nothing compared to having to engage identity theft services or lose valuable information forever.
Enjoy the internet. It's a wonderful and powerful tool. Use it to learn and connect with others. Just keep yourself safe and happy while you do.
Also, get more support from me. Subscribe to Confident Computing! Less frustration and more confidence, solutions, answers, and tips in your inbox every week. I'll see you there!
Podcast audio

Download (right-click, Save-As) (Duration: 9:49 — 13.5MB)
Subscribe: RSS