I recently posted a recommendation for a specific backup program, and it got me to thinking about backing up in general.
It's a common topic here on Ask Leo! for good reason. Not a day goes by that I don't see somebody suffering needlessly for lack of a backup. Not a day goes by that I don't see somebody who could have avoided a serious problem by having taken a backup.
So why don't you back up?
Computers should just work, and in an ideal world, data loss would never happen. This is not an ideal world. Backing up is more complex than it should be, but it's critical we pay attention to it — or suffer the consequences. Unfortunately, suffering those consequences at least once may be the only way some will understand the need.
Computers should just work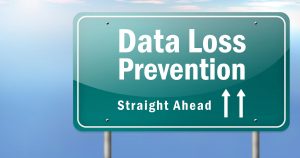 It's tempting to think you're just lazy, but I believe that's unfair. We all expect computers to just work. Unfortunately, as we see over and over, it's not a realistic expectation.
Those of us who have used computers for any length of time know better. Not because we're any smarter, but because, in all likelihood, we've experienced catastrophic data loss at some point or another. We know better because we've been burned.
Unfortunately, it's not until you've seen or had that gut-wrenching experience that we begin to realize that the inconvenience of backing up pales in comparison to the inconvenience of the data loss.
All of a sudden, that backup doesn't look like such a bad idea.
So how can we prevent you, or anyone else, from having to go through the experience? How do we convince people to back up their computer?
I'm not sure we can.
I honestly think this is one of those cases where there is no substitute for living through the painful experience — hopefully only once.
All we can do is be ready with solutions so it doesn't have to happen again.
Wishing for an ideal world
In an ideal world, none of us would have to consider backing up. In a truly ideal world, data would never be lost, hardware would never fail, and we'd never accidentally permanently delete something we would need later.
Needless to say, we don't live in an ideal world.
But I think there might be an opportunity to make things better.
The fundamental problem here is that users — you and I — have to recognize the issue and then separately, proactively, take preventative action.
What if we didn't have to?
What if backups were baked in?
What if, as part of setting up every machine, installing the operating system included a true, full-featured backup solution, instead of the typically crippled, hard-to-use applications? What if, like choosing a password, you couldn't even complete initial setup without having done something to address the risk of data loss — something better than enabling a Recycle Bin and something more complete and robust than Window's System Restore? What if every machine came with a back-up hard drive or a free online back-up service?
I have to acknowledge that the Mac's Time Machine is pretty close. It still requires user initiative and a second hard disk to set it up, but it's a step in the right direction.
How about the rest of us?
I know I get repetitive and annoying about backing up from time to time here on Ask Leo!, but believe me, it's with good cause.
Not only have I experienced data loss, I've also experienced how backups can save my bacon. If you saw people needlessly lose important data as often as I do, I think you'd understand as well: this is a much larger issue than most people think.
What solution do you use? What should the average user do?
Podcast audio

Download (right-click, Save-As) (Duration: 6:12 — 6.5MB)
Subscribe: RSS