Why I purchased two for important people in my life.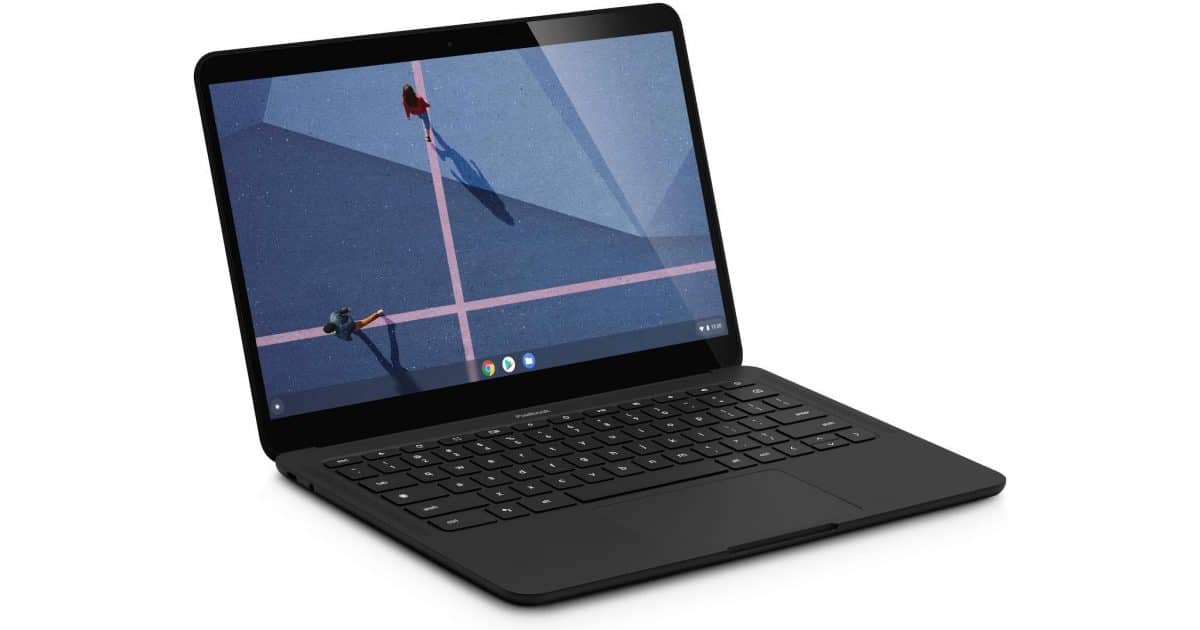 Chromebooks can be a viable alternative for those who do most of their computing online and are looking for a simpler, perhaps more stable, yet powerful device.
I recently purchased a new computer for my wife.
You may recall that several years ago, I got her a MacBook Air. After over seven years of service, it was time to replace it. This time, I opted to get her a Chromebook.
After a month or so, when a friend found themselves in a similar position with another aging laptop — this time a six-year-old Dell — I got them a Chromebook as well. In fact, I got them the exact same model as my wife's.
Why a Chromebook?
If you use (or can use) mostly Google and other online services, a Chromebook can be a solid and secure alternative to traditional PCs and Macs. The user interface is similar to an Android phone, and most even run Android apps. Chromebooks have a reputation for being more stable and secure, and are popular in many schools. My particular choice is lightweight, powerful enough, and has excellent battery life.
What is a Chromebook?
Chromebooks are laptops made by several different manufacturers designed to run only "Chrome OS", the Google Chrome operating system.
Chrome OS is, at its core, a Linux variant customized for use on a laptop connected to the internet most of the time. The user interface is similar to that of an Android phone, which is no surprise since they share the same roots1.
Chromebooks come in several sizes with a range of options, including CPU power, RAM, disk space, video resolution, and more.
It's important to realize that Chromebooks cannot run Windows or Mac applications directly. You'll need to find Chrome versions of your favorite apps, which has become easier in recent years, or find Chrome- or Android-based alternatives.
Frequently, though, the alternatives turn out to be online services you access through your web browser without needing to install anything on your machine. It's this approach that makes Chromebooks so viable for many people, including my wife and my friend.
The world is online
One of the subtle shifts over the last few years is how many of our computing tasks have moved online.
I don't mean that we're storing lots of things online (though we are); I mean that we're spending most of our time doing what we do online. Reading email using a web-based email service like Gmail or interacting with social media sites such as Facebook are just two examples. A majority of what many people do happens directly online. Even this article is being written using the web-based WordPress interface.
The implication is that all many people really need is a web browser and an internet connection.
If you spend most of your day in Chrome (or Firefox, or Edge, or whatever), this might be you. Even if you don't, you may find that you could, given the appropriate alternatives.
Going "all in" with Google
While it's technically not required, one of the most effective ways to use a Chromebook is to go "all in" with Google. It should be no surprise that Google Chrome OS is optimized for Google applications.
You'll sign into your Chromebook using a Google account. Google Chrome is the default browser. If you use Gmail, Google Drive and Docs, Google Calendar, and so on, getting set up will be a breeze. Both my wife and my friend are in this situation, and setup was as simple as connecting to the internet and signing into the machine.
Alternative applications
You can use applications outside the Google ecosystem. I had two additional requirements before my decision was made:
Microsoft Office Online had to work. These are free online-only versions of popular Microsoft Office apps like Word and Excel. Given that many people don't use the full features of either, the online versions are surprisingly capable, and often more than sufficient. Many people prefer them to their Google counterparts, and they're generally more compatible for exchanging documents with co-workers or others who use the native Windows applications.
Zoom had to work. Google has Hangouts, and now Google Meet, which may be interesting at some point, but the current winner in the online virtual meeting space is Zoom, and was a requirement for my friend. Zoom installed easily as an extension to the Chrome browser, and fired right up.
Web-based alternatives are generally the first place to turn when looking for the equivalents to applications you currently run in Windows or on your Mac, but they aren't the only alternatives. Many Android applications are available in the Google Play store and also work properly on a Chromebook. This opens the door to almost anything you might need. While the coverage isn't 100%, if it's on your Android-based smartphone, there's a good chance it'll run on your new Chromebook.
Simplicity, stability, security
While it's a powerful operating system, Chrome OS "feels" simpler than Windows. Coupled with the fact that 90% of the time, the only thing you do with Chrome OS is fire up the Chrome browser, the operating system isn't something you interact with much of the time.
Operating system and application updates happen transparently in the background. On some occasions, you're notified that you should reboot to complete an update. (Reboots are never forced.) My understanding is that updates are applied in such a way that they can be transparently rolled back if something goes awry. To date, we've not experienced any problems whatsoever.
Chromebooks have a reputation for security. It's unclear if that's simply because they're not as large a target as more popular operating systems (once the case for Macs, and somewhat still for Linux), or if the native OS is really that much more resilient. Given that Android apps can be installed, I'd be concerned that Android-based malware, which is known to exist, could make its way to Chrome OS.
In practice, though, most people don't install a lot of additional software on their Chromebooks. In addition, malicious email attachments designed to download and execute in Windows won't work: Windows programs won't run in Chrome OS, malicious or otherwise.
Google Pixelbook Go
This article, like any article on Ask Leo!, may contain "
affiliate
links". Without affecting the price you pay,
or my decision to include them
, using affiliate links may result in my being paid a commission should you purchase the product mentioned. Affiliate links help pay the bills and support Ask Leo!.
More detailed information.
After considering how my wife used her machine over its seven-year lifespan, it was clear to me that a Chromebook would work well. It was also clear that it didn't have to be a particularly powerful machine.
My choice was the Google Pixelbook Go2, with an Intel® Core™ m3 processor, 8GB of RAM, 64GB of storage, and an HD display. That's the low-end Pixelbook Go at the time I made my purchase. There are faster processors, bigger disks, and even a 4K display available if you feel the need.
We didn't feel the need. The machine as it sits has been quite sufficient.
That's why I bought a second one.

When my friend came to me with problems making Zoom calls on her older laptop, I jumped to a couple of conclusions:
Their six-year-old Windows 10 laptop might not be up to the task.
Even at its best, the machine was more than they needed.
After confirming that Zoom would work well on my wife's Chromebook (by "calling it" from my office), I hit the "Buy Now" button a second time. As I write this, the laptop was delivered yesterday, and the first Zoom meeting has already been completed successfully.
They're not for everyone, but…
Chromebooks aren't for everyone. It's possible that only the "real" applications you're familiar with on your Windows or Mac machine will do for you. That's great.
But if your needs have slowly migrated to mostly online-compatible services — and especially if you need a keyboard, so a tablet won't really do — Chromebooks are very much worth considering.
If you found this article helpful you'll love Confident Computing! My weekly email newsletter is full of articles that help you solve problems, stay safe, and increase your confidence with technology.
Subscribe now, and I'll see you there soon,
Podcast audio

Download (right-click, Save-As) (Duration: 8:51 — 9.0MB)
Subscribe: RSS