You have many choices.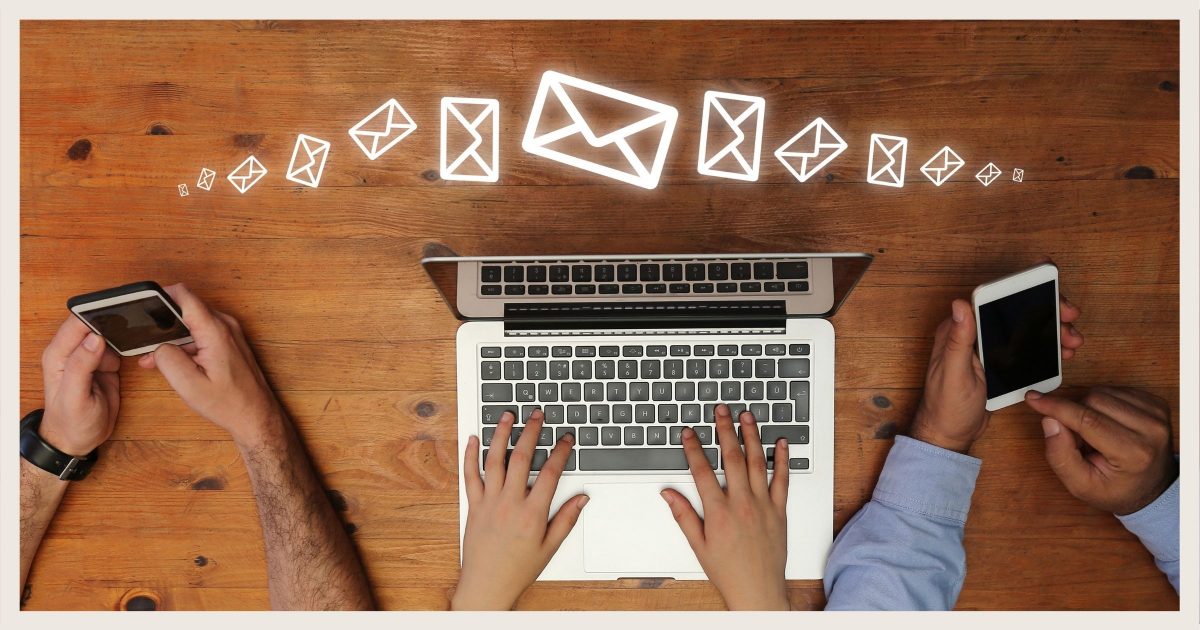 You have many, many choices when it comes to email services. I'll review what to look for and make a couple of recommendations.
I am wanting to create and use a new email account to be used primarily as an address for maintaining professional connections after I retire from my current job.  Ideally, the new address will be independent of an internet service provider and, as much as reasonably possible, secure and respectful of privacy.  Many people these days use Gmail; I am considering an outlook.com address. My question: Do you have any advice, and/or any factors I may want to consider when choosing and setting up this email account/service?
Indeed I do. When it comes to email, I have many opinions.
I'll outline three approaches for you to consider.
Choosing an email service
There are three approaches to consider when deciding how to manage your email.
Your own domain: the most control and flexibility for as long as you own it.
A paid service: the most help and support options when you run into trouble.
Free email: ubiquitous, easy, and appropriate for many, but you must accept the hidden costs of "free".
Criteria
Some of the big questions to consider include:
What kind of support will there be if you run into problems?
What kind of privacy is offered?
How much will it cost?
How long will it be available?
Independence of your ISP (not using the email account they set up for you) is a good start, and important. I've definitely heard from people who didn't realize that they'd have to give up their email address when they moved to an area not served by their current ISP.
No matter what approach we take, there will be tradeoffs.
Own your own domain
My recommendation for most is that you purchase a domain (like I own "askleo.com") and use an email account created for that domain for your email address. You can have as many different email addresses as you like on your own domain, or you can have just one. It's all up to you.
You don't have to arrange for any fancy email servicing unless you want to (many people don't like the email interface provided for their domain). You can use almost any email service — including free services like Gmail and Outlook.com — to act as the interface for the email you send and receive. For example, I manage leo@askleo.com using Gmail. Unless you knew to look in the headers, there's no external indication that I do this.
By owning your own domain, you retain the maximum amount of control without risking the loss of the email address. For example, if for some reason I ever lost access to my Gmail account, I could quickly start processing leo@askleo.com via Outlook.com or any other service.
Pros:
Control: you can set up any email address on the domain and process it however you like, changing your mind at will.
Bonus: it's your email address on your domain, not someone else's, and many people consider this more professional.
Persistence: for as long as you own that domain, everything remains in your control.
Cons:
The cost of domain registration. I pay roughly $12/year at my registrar, SimpleURL.com. Other registrars may charge less or more.
A slight increase in complexity as you set up email handling.
If you're serious about email and serious about wanting to have an email address for life, this is probably my strongest recommendation.
Paid email services
These email services will assign you an email address on their domain. My thinking on selecting a paid service is mostly about support. As we'll see in a moment, free services basically have none. Paid services at least have your billing information to identify you in case of account theft, and presumably have better support options for their paying customers.
Once again, there are several options. I'm partial to ProtonMail right now, and have a paid account. (They have a free tier you can try first.)
You'll get an @protonmail.com email address.
Besides being a reasonable service, ProtonMail speaks to a couple of your concerns: security and privacy. I often recommend ProtonMail for its encryption feature. It's a very reasonable service to use if you want to exchange email with someone securely. ProtonMail can't read your email, doesn't market your information, and respects your privacy better than most others.
ProtonMail is based in Switzerland. It also offers a VPN and a secure calendar, and is developing secure cloud storage.
You can also combine this suggestion with the first: if you own your own domain, you can have it managed by your ProtonMail paid account. I have an email address on one of my domains handled this way.
Regardless of whether or not you choose ProtonMail, consider researching paid email services. In general, you'll get better and more responsive service. If email is something you rely on, as I do, it can easily be worth a few dollars a year.
Free email services
As I mentioned, free services have little to no support. While many give fantastic value, you need to go in with the expectation that you'll get what you pay for. This is particularly true when it comes to support. There may be other "costs" involved, like advertising.
My recommendation for a free email service is Gmail. In my opinion, they're a solid service, and continue to have the most reliable spam filtering when compared to others. That's not to say they're perfect, just better — often significantly better.
I have mixed feelings regarding Outlook.com. Their spam filter is not that great, but there are rumors it's getting better. They sometimes seem to throw additional security requirements at login time for reasons that are either unclear, unexpected, or both. Your outlook.com account can be handy, though: if you use Windows 10, you can use it as your Microsoft account for signing into and managing your PC.
Regardless of which free account you choose, I have to stress that you must make sure you always keep your account recovery information up to date
for as long as you're using the account. Free accounts are lost all the time because people haven't done this. As a result, they lose all access to the account and everything in it.
And of course, regardless of which type of email solution you choose or what service you end up using, make sure to back up your email somehow. You don't have to lose access to your account to suffer from a variety of problems that can cause email to disappear. Maintaining your own backup is the only reliable safety net.
Podcast audio

Download (right-click, Save-As) (Duration: 9:51 — 11.1MB)
Subscribe: RSS