You could be making things worse.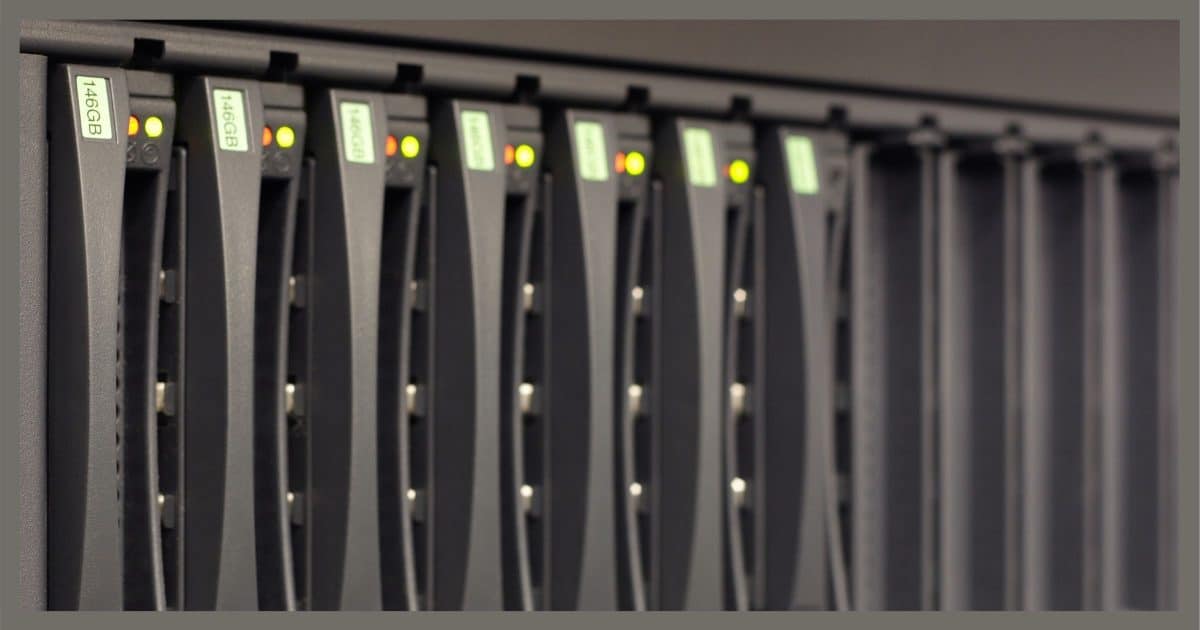 RAID is a valuable technology for improving disk speed and fault tolerance, but it is in no way a replacement for backing up.
Do you think RAID 1 is a viable alternative for backing up?
No. No. No. No.
And, by the way, NO!
RAID is not back-up technology and should never be considered a replacement for backing up.
I'll review what RAID is, and most importantly, what it is not.
RAID and its uses
RAID — Redundant Array of Inexpensive Disks — is a technology used to increase either the reliability or speed of hard-disk access, or both, by configuring multiple disks to act as a single disk drive. RAID is not a replacement for backing up, as it provides no protection for other types of hardware failure, malware (including ransomware), or user error.
RAID
RAID is an acronym for Redundant Array of Inexpensive1 Disks.
Using RAID technology, multiple physical disks are configured to act as if they are a single disk.
There are several ways the disks can be arranged, but they all boil down to improving one or both of two things:
So-called "RAID arrays" of multiple disks can be managed either of two ways: using a dedicated hardware RAID controller, or RAID can be implemented in software by the operating system.
RAID is . . . improved reliability
RAID 1 (which is what you're asking about) uses what's called "mirroring" to improve the reliability (or more correctly, the fault tolerance) of a disk drive.
The two drives appear as a single device. Whenever data is written to the logical drive that your operating system sees (perhaps C:), that data is simultaneously written to both physical drives by the RAID controller.
Should either drive fail, the other is still present and available. The RAID controller will run in single-drive mode until the failed drive is replaced. Some RAID controllers allow this to happen without powering down at all.
Throughout all of this, the logical drive (i.e. C:) continues to work. The system as a whole is now more tolerant of drive failure; a physical drive can actually fail completely and the system can keep on running.
RAID is . . . improved speed
RAID 0 uses what's called "striping" to improve the apparent speed of your hard disk.2
Striping spreads your data across two (or more) physical hard drives. Once again, they are combined transparently by the RAID controller to look like a single drive — perhaps your C: drive.
Hard-disk head movement and the speed of the spinning disk both limit the rate at which data can be retrieved from its media. As one example, by alternating every other sector of your data across two physical drives, the apparent data rate can theoretically be doubled.
RAID 0 should really never be used, even though it sometimes is. It increases the impact of hard drive failure. If either of the two drives fail, then the entire logical drive will have failed. I use it here as an example of a basic RAID technique that can be built upon.
RAID is… improved speed and reliability
The two techniques I've discussed can be combined in various ways by adding additional drives.
One common technique uses both redundancies of data across multiple drives and distribution of data across multiple drives to achieve both improved speed and fault tolerance.
Consider this equation:
A + B = Z
Let's think of A and B as our data (we can also think of them as bytes or sectors — it doesn't matter), and we'll call Z a sum of A+B.
A, B, and Z are each placed on separate hard drives. These three drives together are managed by the RAID controller to look like a single drive.
When you write data to the drive, A and B each get written to their separate drives; the RAID controller calculates A+B and writes that to the third drive as Z.
Why?
If a drive fails (and it could be any of the three drives), whatever was on it can be re-calculated from the remaining two.
If drive A fails, its data can be replaced by calculating Z – B.
If drive B fails, its data can be replaced by calculating Z – A.
If drive Z fails, its data can be replaced by (re)calculating A+B.
The RAID controller can do this so that your system can continue running until the failed drive has been replaced. This gets you the fault tolerance that I discussed as a characteristic of RAID 1.
Your data is spread across two drives: A and B. This allows the RAID controller to stream your data off those two drives; doing this simultaneously gets you the speed improvement of a RAID 0 configuration.
Best of both worlds.
Naturally, I've oversimplified. There are many ways to configure RAID arrays, but these are the fundamental concepts that pretty much apply across the board.
RAID is . . . NOT a backup
You might be tempted to look at RAID 1 and say, "Hey, my data is on two drives. That's backed up, right?"
Nope.
Your data is on one drive: C:. Yes, you might be more tolerant of a hard disk failure, and that's a nice thing, but it's not a backup.
If your system is infected with malware (such as ransomware), you won't be able to restore from RAID like you would a backup.
If you accidentally delete a file, you won't be able to restore it from a RAID array like you can from the most recent backup.
If your system goes up in flames, a RAID array is not going to be a copy of your data safely stored elsewhere, like a backup would be.
In general, there are two rules of thumb for backups that you can apply to any backup approach:
A backup should never be kept on the same machine. External drives kind of violate this rule, but they're at least a separate physical box, which removes some of the major concerns relating to this rule.
A backup should never be on the same logical drive (i.e. C:, regardless of how many disks are involved) as the data being backed up. If you accidentally instruct your computer to delete all files on your drive,

3

both the original and backup would be deleted. Any number of types of malware could produce the same results. And, of course, if the drive fails — be it a single drive, as is most common, or the RAID controller controlling several physical drives — then the backup is once again lost with the original.
Relying on RAID 1 as some kind of backup violates both of these rules.
RAID is . . . good for what it's good for
RAID is an important technology to deliver potentially both speed and fault tolerance. Most higher-end servers, including the server hosting the Ask Leo! site, use some form of RAID for one or both of those purposes.
But don't confuse it with a backup. Having RAID does not impact your need for proper backups.
Podcast audio

Download (right-click, Save-As) (Duration: 8:23 — 9.6MB)
Subscribe: RSS