Know before you click.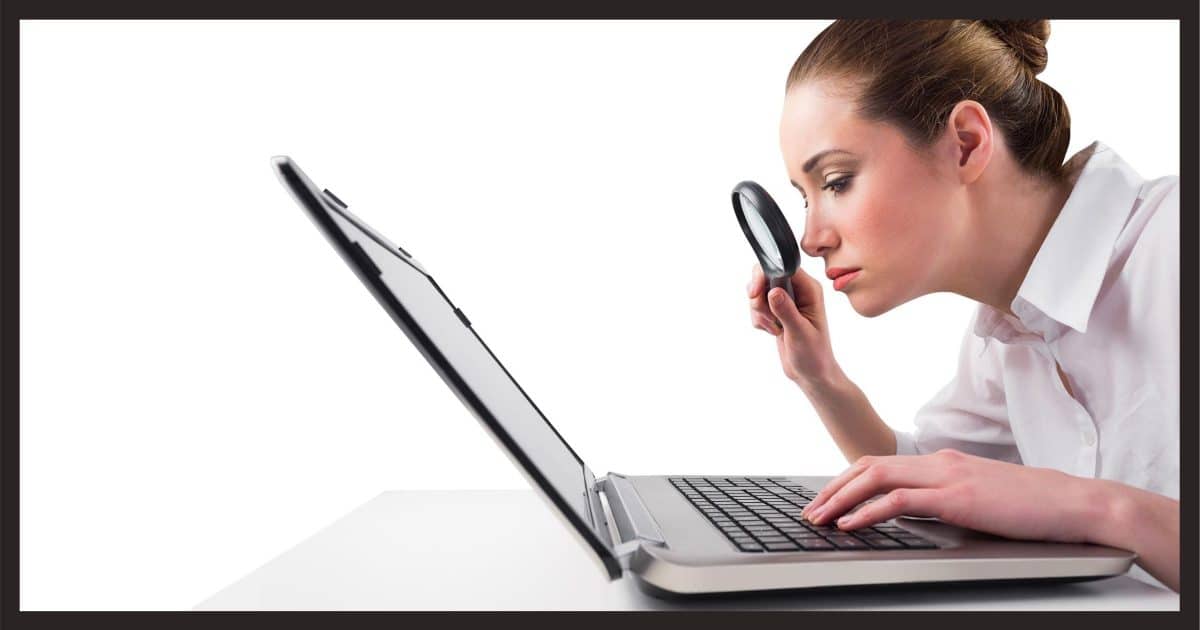 Link-shortening services make it hard to tell a link's final destination. When you receive one in an email, you may want to do some detective work to see where it's going before you click.
Question: Before deleting spam, I often hover over the link to see where it is supposed to take me. These days, most spammers use a TinyURL. Is there a way to find out the real URL without clicking on it?
Yes. In fact, there are a couple of ways.
But first, let's talk about links in email and short links (or "shortlinks") in general.
A Shortlink's Destination
Shortlinks, as the name implies, are shorter representations of longer URLs that are easier to type and less error-prone. Since they also hide the target URL, they can be misused. Popular services like bit.ly and tinyurl.com have features allowing you to examine a shortlink's destination without the need to click. There are also services like GetLinkInfo.com that show the target of any shortlink.
Be skeptical of links in email
This is an excellent time to remind you to be extra cautious when clicking links in email.
If the link is obviously spam or you don't trust where it came from, it's simple to assume it's bad, not click on it, and get on with your life.
Sometimes it's not obvious. Some clues about the email might be:
Not addressing you by name.
Having a message that seems out of character for the person sending you the mail, such as a terse "look what I found" type of statement.
Having no text at all, just a link.
Having a name you recognize in the From: field, but (if displayed) a corresponding email address that is clearly wrong, or one you've never seen before.
All of these are possible clues that the email isn't what it claims to be and that all links should be avoided. They could lead to scams, malware, phishing attempts, and more.
Shortlinks
URLs, or Uniform Resource Locators, are those strings beginning with http: or https:. They tell a web browser the website or page you want to view.
Sometimes URLs can be quite long. For example, here's a URL for a Google map of Microsoft's location in Redmond:
https://www.google.com/maps/place/Microsoft+Corporation/@47.6435107,-122.1252991,15.88z/data=!4m5!3m4!1s0x0:0x1a52969ee03899e!8m2!3d47.6396259!4d-122.1283767
The problem with long links is they often break when they're wrapped to fit a particular line length, window, or screen size, particularly when sent in email. And of course, they're almost impossible to remember or type correctly if you need to for some reason. They're also often too long for length-limited situations like Twitter.
Enter "shortlink" services. They allow you to create short, manageable URLs redirecting to longer ones. For example:
https://go.askleo.com/msredmond
This is a shortlink (using my own service) taking you to the longer URL listed above. It's easier to type, easier to remember, and not prone to break in email programs and elsewhere.
There are many link shortening services; examples include TinyURL and Bit.ly.
The problem with a short URL is it's not obvious where it'll take you until you click. They're often also referred to as "cloaking links" because they hide, or cloak, the final destination.
Typically, the only way to find out where this link goes is to click on it: https://go.askleo.com/mystery. That one's safe, but there's no way to know for sure — perhaps until it's too late.
If you have reason to be concerned, suspicious, or skeptical about a link, it's not unreasonable to want to know where it goes before you click.
Determining a shortlink's destination
Some services have preview features. For example, if you visit tinyurl.com/preview.php, TinyURL will let you turn on a cookie-based feature in your browser. With this feature on, every time you click on a TinyURL link you will be shown where it goes prior to going there.
Bit.ly includes something similar. Simply add a plus sign to the end of the URL, and Bit.ly will display where you would have gone rather than taking you there. If you're given the shortlink https://bit.ly/3gAa7d9, then add a plus sign and go to https://bit.ly/3gAa7d9+ for a page with the true destination of the link.
There are also sites to show you where any shortened link will take you. One current1 example is GetLinkInfo.com. If you enter https://go.askleo.com/mystery into GetLinkInfo.com, you'll see the eventual target URL you would be taken to if you clicked on the link.
The bottom line, really, is to stay away from mysterious links sent to you through spam. But when you receive a shortened link from a trusted source and you aren't sure why, investigate with these preview tools.
Addendum: it's more than shortening
You might notice that, for example, my link to GetLinkInfo.com runs through my own link shortener: https://go.askleo.com/getlinkinfo, actually making it longer. I use my own shortener for two additional purposes:
If the destination ever changes, I can update the shortener with the new URL. I do this often with technical and other articles I link to, since some sites (looking at you, Microsoft) often change where pages are located. With a single change to the shortener, all the places I've used the shortlink now go to the correct updated URL.
I can track how many times the link is clicked. This can be valuable to see how much interest a particular topic might have to my readers.
When it comes to spam, however, this is yet another case of valuable technology — link shortening — being used for purposes other than what was originally intended.
Shortlinks aren't bad in and of themselves, but they can be abused, and thus often warrant a little extra caution.
Podcast audio

Download (right-click, Save-As) (Duration: 10:57 — 12.7MB)
Subscribe: RSS
Footnotes & References
1: Unfortunately, these services come and go.