The steps to do it yourself.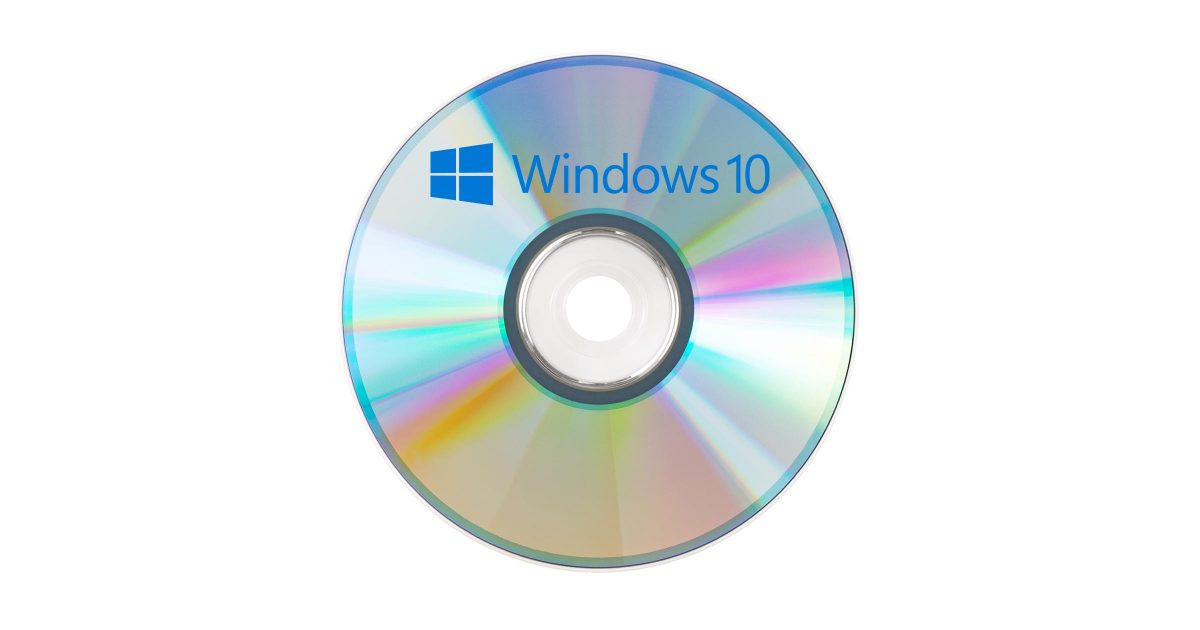 The best way to prepare for needing an installation disc is to create one before you need it. I'll review some approaches.
Question: I need to reinstall Windows, but I don't have an installation disc. I never got one. What do I do?
It's now common to have a completely legal installation of Windows without installation media. This might cause a little panic if you ever need to reinstall your system from scratch.
You have several options.
Reinstalling Windows Without Media
Options include:
Make a recovery drive that includes system files.
Make a backup image when you get the machine to restore, instead of reinstalling.
Download a retail copy of Windows 10 from Microsoft.
Purchase a retail copy.
Or you could abandon ship and install Linux instead.
In the past: insist on installation media
I used to recommend that when purchasing a new computer, you try to get installation media. That's the media allowing you to reinstall Windows on a completely empty hard drive.
It's rare, these days, for that to be an option.
Fortunately, Microsoft now has a couple of fine alternatives.
Solution #1: make a recovery drive
In Windows 10, you can make installation media for your system yourself. It's called a recovery drive.
How To Create a Windows 10 Recovery Drive has step-by-step details, but I want to call out one important selection along the way.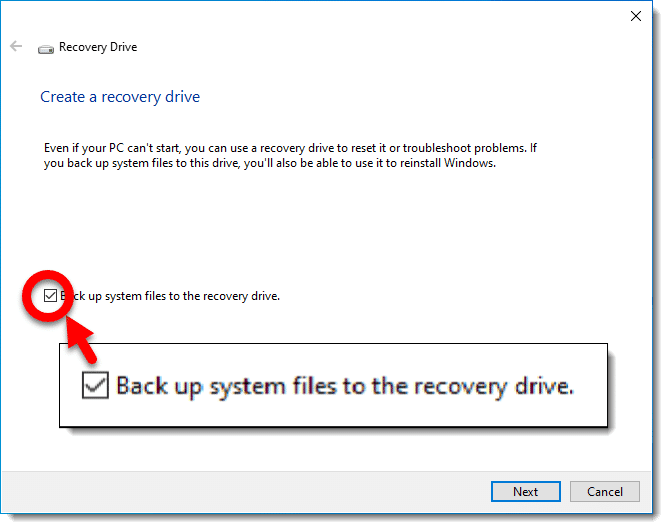 Make sure that the option "Back up system files to the recovery drive" is checked. Those "system files" are Windows itself, which means this recovery drive, once created, can be used to reinstall Windows 10 from scratch.
As a bonus, the process lets you create either a bootable DVD or USB stick.
Solution #2: The system image
If you can't get original installation media or create a recovery drive, a system image backup is the next best thing.
Use a program like Macrium Reflect or EaseUS Todo (the free editions of either will do) to take a complete image backup of all the partitions on the machine's hard disk. Save that somewhere safe.
Do this as soon as possible after getting a new machine.
That backup image takes the place of installation media in the case of system failure. If you ever need to reinstall from scratch, restore this backup image instead, and your machine will be exactly as it was when you took that backup.
Best of all, a backup image can be restored to an empty replacement hard disk — that's actually what backup images are ideal for.1
Solution #3: Download a retail copy
You can download a generic retail copy of Windows 10 installation media directly from Microsoft. Where Can I Download Windows? has all the information and links.
There's an important caveat, though: these are generic "retail" copies, equivalent to the copy of Windows you would purchase from a retail store or Microsoft itself. That means it won't have all the additional tools, bells, and whistles that might have been added by your computer's manufacturer. You'll need to decide which of those additions you want and visit the manufacturer's website to download them.
Solution #4: Buy a retail copy
If the options above don't work, the only alternative is to purchase a retail copy.
I now strongly discourage purchasing discount or OEM (Original Equipment Manufacturer) copies from third-party sellers. Sometimes these are often not quite legitimate, and may not activate. So-called OEM copies are often just illegal and may not work with all PCs. Each OEM copy is tailored to the computer manufacturer that originally sold it. If you have a computer from a different manufacturer, the disc may not work.
Solution #5: Abandon ship
No list of solutions would be complete without mentioning the possibility that you abandon Windows and move to Linux.
Linux distributions are free to download and install. Linux is similar, yet different, so depending on your own flexibility and Linux's ability to run the programs you need (or provide an alternative), it may or may not be a viable solution for you.
Should I Convert to Linux? covers many of the issues you'll encounter along the way to help you make your decision.
Podcast audio

Download (right-click, Save-As) (Duration: 7:23 — 8.2MB)
Subscribe: RSS