About a year ago, I took out a lifetime subscription to SUPERAntiSpyware and I have used it without any problems until the last ten days or so. Now, I find that I am unable to activate the scan feature; I click on it just I have done for the past year, but nothing happens. I called the phone number listed on my receipt, but there was no answer and I wonder if you know whether or not they have gone out of business.
To the best of my knowledge, SUPERAntiSpyware is alive and well.
However, the approach you took to contact them is worth reviewing. Sometimes, finding appropriate contact information can be confusing. In some situations, it can lead to very questionable territory.
SUPERAntiSpyware
I've never used SUPERAntiSpyware, but I've seen references to it and it appears to have a reasonable reputation.
The website — https://www.superantispyware.com/ — is most certainly up. They have a blog that's been recently updated, and a forum that has activity, though it's unclear how much company employees participate.
But that leads us to the approach best taken to find support.
Your receipt
You started with the phone number on your receipt. That's not where I would start, for a couple of reasons.
First, a phone number on a purchase receipt is typically unrelated to product support. More often, it's a number for billing or questions about purchasing the product, not using it.
Second, it's common for the sale of the product to be handled by a completely different company. If that's the case, the phone number listed won't be for the company you really want to talk to.
Where to get support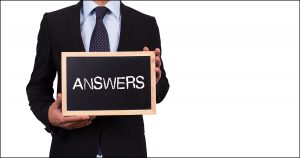 Start with the website. For whatever product you've purchased, look for that product's website. This may be different than the website from which you purchased it. You want the website of the company who makes the product, not a reseller.
Use the information on that website to see what kind of support is available.
Telephone: Telephone support is rare, even for paid products. It's extremely expensive, even if outsourced. Generally, people aren't willing to pay the higher prices needed to fund true telephone support. I don't bother looking for phone numbers, and I recommend that you not waste your time on that, either.
Knowledgebase or FAQ: First, look for a "knowledgebase" or FAQ (Frequently Asked Questions). Like Ask Leo! articles, these are collections of answers to common questions written by the product's support or development staff. Most of the time, the most accurate answers are found here.
Forums: Next, I look for a discussion forum or "community" link. Peer-to-peer support (users helping other users) is often the next best thing to official support. Sometimes it's better and more responsive. Some companies' support staff participate in these forums, so you may find official answers to common and current questions.
Contact information: Something that says "contact us" is next on my list. Once again, it's not likely to be a phone number. It's commonly a form that you fill out, providing your email address and describing your issue. When you submit it, it's sent to support staff, and eventually you get an answer via email.
Search: Honestly, a good Google search is often where I start. There is so much information online provided by a variety of sources, from discussion forums to support sites like Ask Leo! to software vendor sites. This can often be the quickest approach to getting an answer.
Not on the list
Do not search for support options.
I realize that seems at odds with the last point, but there's an important distinction.
Searching for "<product name> support" will likely result in a long list of companies claiming to offer support for that product. Often they're simply advertisements that are in no way related to the product. At worst, they are scams that will take your money or worse.
My article The Risk of Searching for a Support Phone Number goes into this issue in more detail.
Crafting a good search for "<product name> <symptoms>", where you are searching not for support options but for the specific symptoms you're experiencing, returns more reasonable results. As always, you need to be on the lookout for issues and potentially misleading websites, but they're less likely to be scams and more likely to be overloaded with advertisements.
Quality of support
The quality of support varies dramatically from company to company.
I'll go so far as to say that this is one of the more important differentiators when it comes to purchasing software to begin with. It's worth a little extra money to know there will be help when you need it.
Quality of support doesn't always correlate with the quality of the product. I've seen great products with little to no support, or bad support. More rarely, I've also encountered less than stellar software that tries to have good support to make up for their initial lack of quality.
Regardless of quality, what's most important is that you know where to look for, and how to find, legitimate support for the software you use.
Podcast audio

Download (right-click, Save-As) (Duration: 5:24 — 2.5MB)
Subscribe: RSS