You may not be talking to who you think.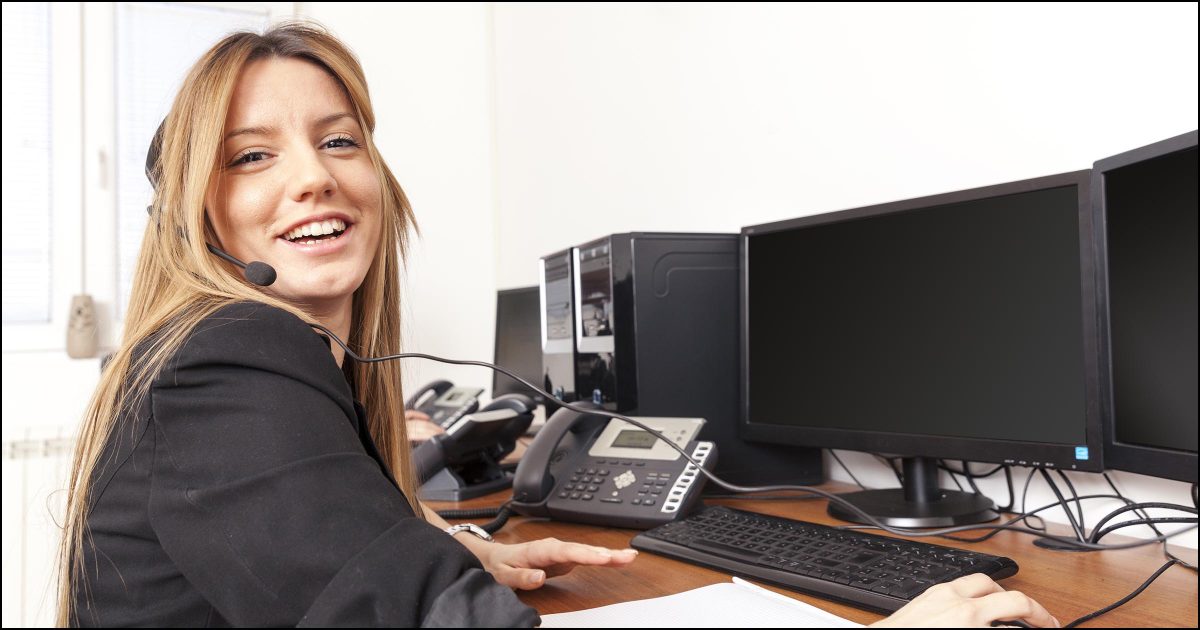 There is no support phone number for major free services. So what's up with the phone numbers in search results?
Say you've been locked out of your outlook.com or Gmail account. Maybe you forgot the password. Maybe you were hacked. Your recovery attempts have failed, and you're desperate to regain access to your account.
So, you search online for outlook.com or Gmail "support phone number", hoping to talk to a real, live person to get help from the source.
Unbeknownst to you, things are about to go from bad to worse.
Much worse.
Free services generally offer no telephone support. If you find a technical support phone number it's likely to be a third party, not the service you need help with. Scammers are constantly attempting to game the search results, or the advertisements placed alongside search results, to trick you into calling them thinking that they are legitimate. They aren't. Don't use a generic search, but instead go directly to the help and support site for the service you're having trouble with. They probably don't have a phone number to call anyway.
There is no official support phone number
I want to be very clear about something before I go further.
There is no official telephone support for the majority of free services.
There just isn't. It's part of the "cost" of using a free service. Hiring live human beings to answer the telephone is much too expensive. If they hired customer service reps, your email wouldn't be free.
That cost should be a clue as to what you find when you search for a support phone number.
Why your search returns support phone numbers
Some time ago, I did a Google search for "outlook.com support phone number", and got some very interesting results.
At the top was an ad. A company paid to appear first in searches related to outlook.com support.
It was followed by what's referred to as "organic" or "real" search results.
First were two entries to Microsoft support webpages: totally legitimate, but ultimately unhelpful, since Microsoft provides no dial-in phone support for Outlook.com.
The next entry happens to be my own Ask Leo! article about contacting Outlook.com customer service. (Spoiler: there is no phone support to call.)
However, four of the remaining five entries on the first page of search results appear to offer phone numbers you can call for Outlook.com phone support.
What's up with that?
Scammers get you to call them
It's an alarming scenario: in desperation, people call these numbers, thinking they're legitimate, official, support numbers (they're not). One of two things happen:
They find they have to pay — often a lot — for any help at all.
They get scammed.
It's all very much like the "Microsoft support scam" (where so-called support engineers call you claiming your computer is "causing problems on the internet") … except you've made their job easier by calling them!
After listening to your concerns, a scammer offers to take remote access of your machine to "fix" things, only to install malware or worse. Or they'll insist you purchase expensive software you don't need.
Even if they're legitimate (albeit not from the free service, because free services have no phone support), they can't do anything you can't do yourself. They have no special access or magic wand to help you with your account problems.
All they can do is make your wallet lighter.
Don't blame the search engines
When I mention this scenario to people, their first reaction is to blame Google (or whatever other search engine they used) for allowing these sites to appear in search results.
It's not that simple. Not even close.
If a site does get kicked out by a search engine, the scammers simply set up a new site and start the search-ranking game over again. In fact, knowing they'll be kicked out eventually, they can continually create replacement sites to keep the process going. For the search engines, it's a game of whack-a-mole.
What is a "legitimate" site, anyway? Sure, actual illegal activity is banned, but what if it's completely legal but somewhat misleading? Or it's just expensive? Or it's just willing to go along with your mistaken belief that it's really the free service you're having problems with? (It's not.)
What if there are legitimate sites that perform a real service for users in need? How is a search engine supposed to tell the difference based on a webpage?
Speaking of others: there's more to it, still.
It's more than Gmail or Outlook.com
I've been using Outlook.com as my example here, but in reality, this issue applies to any popular free online service, most notably Yahoo!, Gmail, and many others.
Here's the kicker: I took one of the phone numbers that appeared in the search result for "outlook.com support phone number" and Googled that phone number. The results, as a clickbait headline might say, will surprise you.
Of course, that number appeared for entries associated with Outlook.com, as well as other Microsoft products.
However, that phone number also turned up for Yahoo! and Gmail support. If there was any question before, it should be clear now: this number isn't provided by any of those services, as there's no way they'd do tech support for each other's services.
At best, it's a third party trying to get your business.
At worst, it's a scammer.
So, what to do?
Don't rely on searching for straws to grasp at
There is no telephone support for free email services like Outlook.com, Hotmail, Yahoo! Mail, Gmail, or others.
No amount of searching will make it otherwise, and no amount of search results mean otherwise.
There is no official number for you to call.
You need to get help through other means.
Always — and I do mean always — start with the official website for the service. That's outlook.com for Outlook.com, gmail.com for Gmail, yahoo.com for Yahoo!, and so on. If there is help to be had, you'll be directed to it from those sites.
There's no need to search further, and every reason not to.
The larger picture
I've said it before and I'll say it again: the best thing you can do when accessing information on the internet is to be skeptical.
Particularly if you're in a desperate situation. That's exactly the time to stop, take a breath, and ask yourself if what you're finding is legitimate or possibly an attempt to scam you.
There are legitimate resources out there — I'm particularly fond of the #3 entry in my search results example — but there are also others more than willing to take advantage of your desperate situation and take things from bad to worse.
Podcast audio

Download (right-click, Save-As) (Duration: 7:28 — 7.7MB)
Subscribe: RSS