Hopefully, we can make the fakers go away.
Fake profiles abound on Facebook, unfortunately. I'll show you how to report them.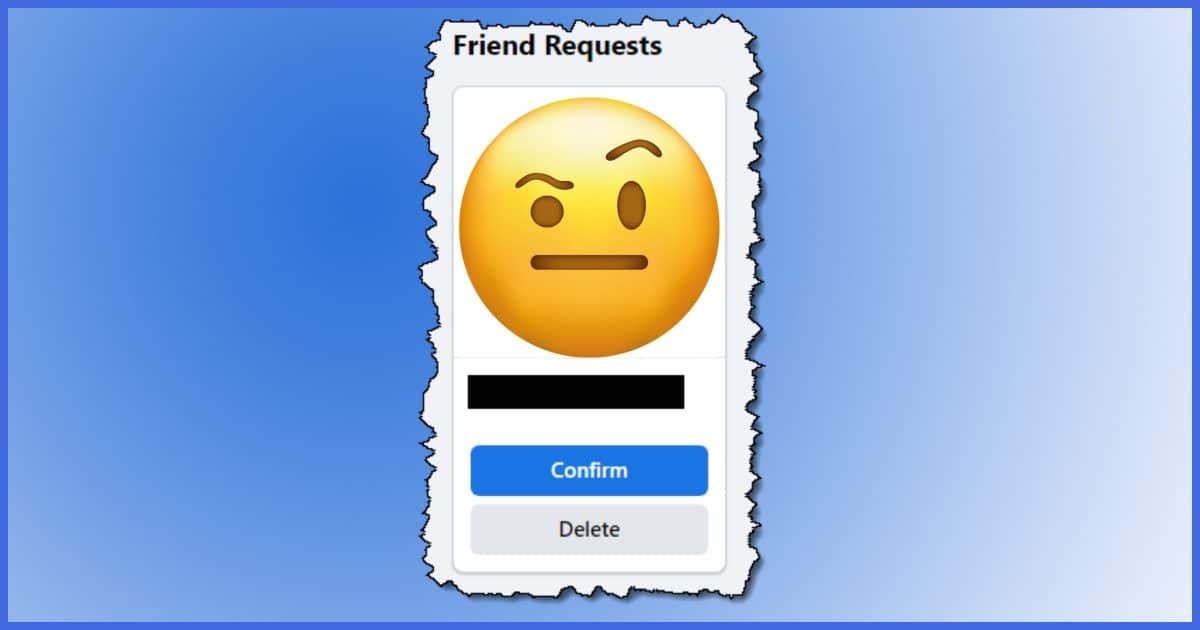 In a recent article, I showed how fake Facebook friend requests don't mean your account is hacked, but that someone has set up an account attempting to impersonate you.
Great. But what do you do about it?
Report it to Facebook. I'll show you how.
Reporting a fake Facebook account
To begin with, make sure you are on the profile of the fake account and not your own or another legitimate account. Then, using the ellipsis menu present on the profile page, report the profile as impersonating you. If enough people report the imposter, something may — or sadly, may not — happen.
Be aware that Facebook is constantly changing, and that the steps I show you today may change in the future. Don't panic. The functionality is unlikely to be removed, but may have been moved to a different part of the user interface. Explore.
Step 1: Locate the fake profile
I recommend all these steps be taken on the desktop/web Facebook interface. It generally has more options, and the options are easier to find.
You may never even see the friend requests, but your friends telling you about them will. They will have received something similar to this.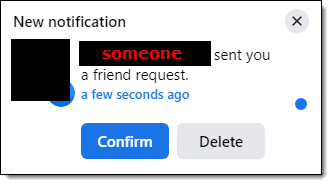 The blacked-out areas will show the account profile picture — likely stolen from your real account — and your name where I show "someone".
Have your friends click on the name ("someone", above). That will take them to the fake account's profile page. In the address bar will be a URL for that profile page.

Your friend should copy/paste that URL into a message to you or get that URL to you some other way. This is the URL of the fake profile that we'll be acting on.
Step 2: Confirm the profile is fake
There are two scenarios to be particularly careful of.
The profile could be legitimate for someone who happens to have the same name as you. This is usually pretty obvious, as the photos and descriptions will be of that other person and not you.
The profile could be your own. This is tricky not for yourself, but for your friends reporting the fake profile. Make certain that the URL you get above is not your own, and that the account is fake. You don't want to get confused and report your own account as being fake.
Double-check the profile at the URL you've been given, and confirm to the best of your ability that it's a bogus account.
Step 3: Report the fake profile
Go to the fake account. To the right of the menu bar will be an ellipsis (three dots).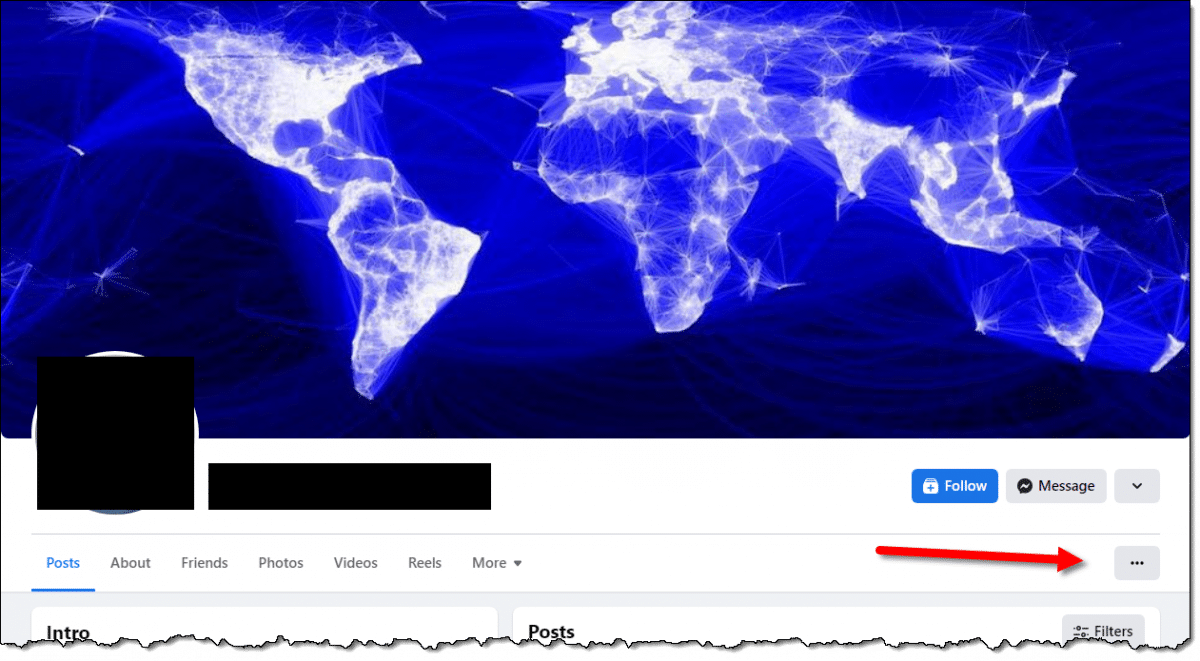 Click the ellipsis. In the resulting pop-up menu, click on Find support or report.

In the resulting reporting menu, click on Pretending to be someone. (This may seem redundant with "Fake account", but "Pretending to be someone" is much closer to what we're actually reporting here.)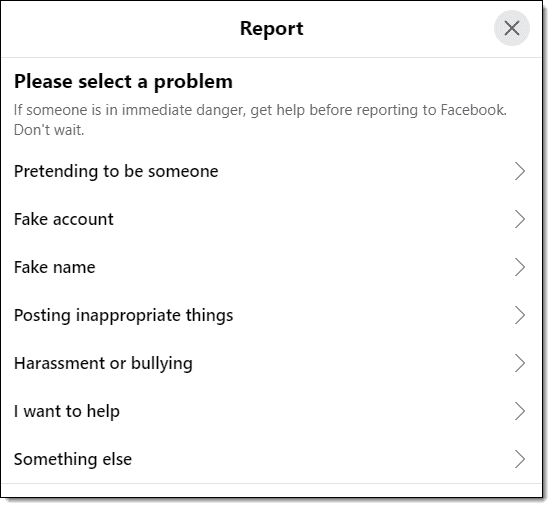 In the resulting menu, click on who the fake account is impersonating.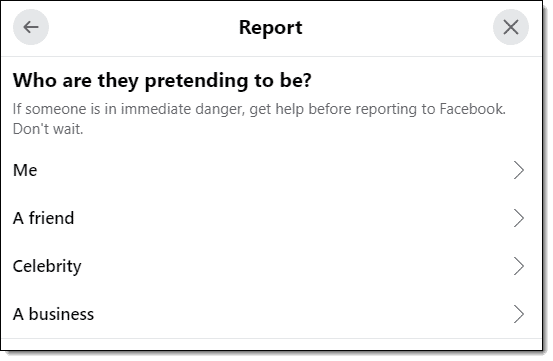 If the account is impersonating you, click on Me. If the account is impersonating someone you know — perhaps you got the friend request claiming to be someone you're already friends with — click on A friend.
If more information is required, continue to provide it as requested. (I stopped here since I didn't want to actually report the legitimate account I was using for this example.)
Step 4: Ask your friends to report it
Using the URL that you received in step 1 and confirmed in step 2, ask your friends to report the profile as fake.
Again, make sure it's the fake profile and not your own.
The more people who report the profile as being fake, the higher the likelihood of Facebook taking action.
Unfortunately, action isn't guaranteed.
Step 5: Curb your expectations
Don't expect immediate action, and don't be surprised if there's no action at all.
As unfortunate as that is, it's reality. Besides probably being overwhelmed with complaints and moderation alerts, I suspect that handling fake account reports is a daunting job. In addition, the cost of getting it wrong — accidentally disabling a legitimate account — is pretty high. So I'm certain that Facebook sets a high barrier before they take any kind of punitive action against fake accounts.
It's frustrating, but in that case, the only real recourse is to ensure your friends know the other account is fake and carry on knowing it's out there.
Do this
It's important to report fake accounts, and your friends getting friend requests from a fake you is a certain sign that the account is fake. Whether or not Facebook chooses to act on the reports is out of your control, though.
Once you report it, simply carry on. There's really nothing more you can do.
Well, you could subscribe to Confident Computing! Less frustration and more confidence, solutions, answers, and tips in your inbox every week.
Podcast audio

Download (right-click, Save-As) (Duration: 6:06 — 4.3MB)
Subscribe: RSS