You only have one chance to take some of these steps.
The steps you should take right after unboxing your new computer will save time, frustration, effort, and data loss later.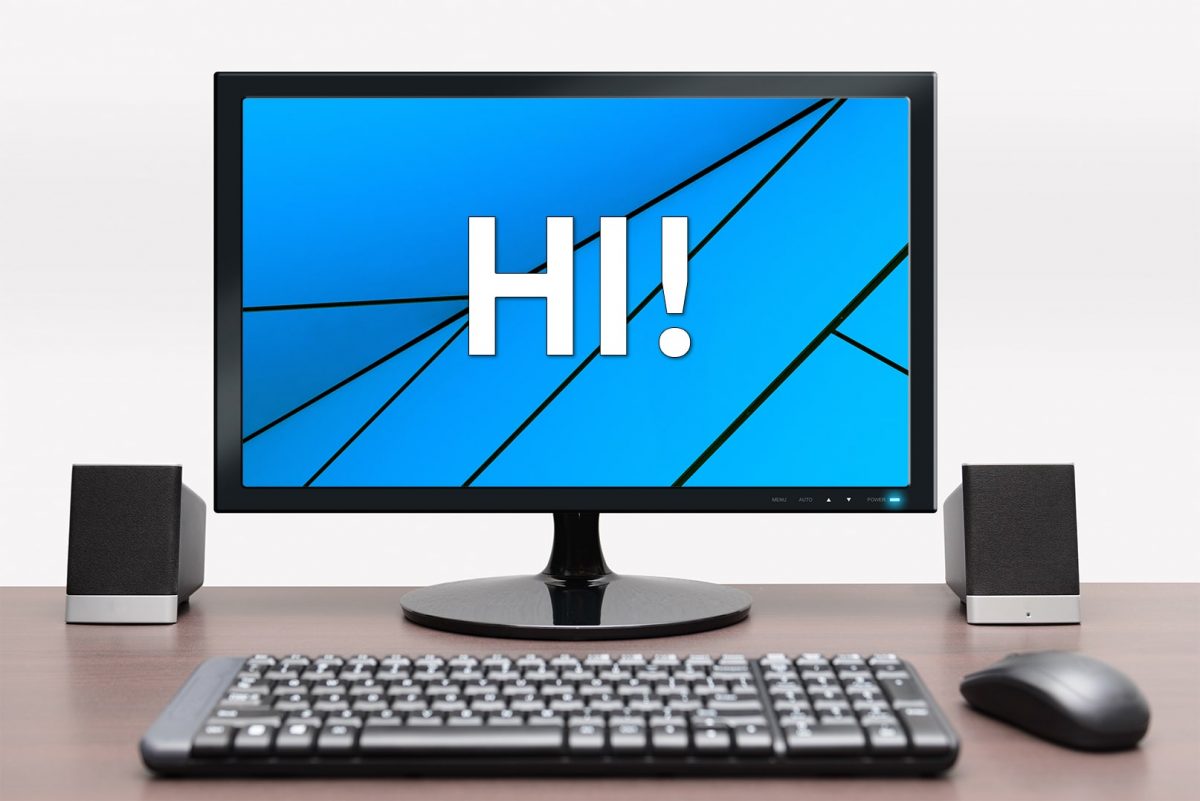 Congratulations! You got a new computer!
Of course, you want to jump right in and start using it right now, but if you can hold on a bit, there are a few tasks to do first. The steps you take now can save you lots of time and grief later. (Meaning when all heck breaks loose and the machine dies, the software crashes, or you get a massive malware infection.)
Every day, people lose important data, precious memories, and valuable time because they didn't take a few simple steps to prepare.
And by far the best time to prepare is at the beginning.
The first things to do with your new computer
Disconnect from the internet
Create a system image
Make a recovery drive
Setup automated backups
Confirm security software
Reconnect
Update completely
Back up again
1. Disconnect that new computer from the internet
I know you've already connected; you just couldn't help yourself, I'm sure.
I'm the same way.
You may need to stay online to complete the initial setup of your computer using your Microsoft account, but until we've made sure of a couple of items, let's pull off the highway for a moment if you can.1
2. Make a system image backup
Using Macrium Reflect, EaseUS Todo (the free edition of either will do), or a similar tool, take a complete image backup — sometimes called a full system backup — of your entire machine. Make sure your backup tool supports what's called a "bare metal" restore: the ability to restore to a machine that has a completely empty hard drive. It'll be on the program's list of features.
Even if you did get installation media, which is rare these days, a backup image taken now can be more convenient should you need to reset the computer to the state it was in on the day you got it.
The reasoning here is simple: this backup is an image of your machine as you got it. It's a true reset to factory settings. Should you ever need to start over and reformat/reinstall the machine, you can restore this image backup instead. It will return your machine to the exact condition it's in right now in a single step. You don't even need to know how to do that today; the important thing is that you create the image backup and save it now.
3. Make a System Recovery drive
A recovery drive is a USB flash drive created by Windows from which you boot your computer in order to perform a number of Windows recovery tasks, including reinstalling Windows from scratch.
How to Create a Windows Recovery Drive walks you through the process. Once again, this is something you want to do shortly after getting your new machine because it'll reflect the version of Windows as installed on your machine on the day it arrived.
Another option is to download Windows Setup media and save it (or download it at some future date when you need it). The issue here is that this image will be generic. It may not include everything the recovery drive made with your own machine would.
4. Set up regular backups
While you've got your backup software out, take the time to schedule regular automated backups.
Exactly what that looks like depends on your needs and how you use your computer, but in general, backing up your machine daily to an external hard drive is good practice.
If you're not sure what to do, I have a process outlined for you.
5. Confirm your security software
Windows 10 and 11 come with security software pre-installed and enabled: Windows Security. If you leave that enabled, you're done here.
On the other hand, occasionally you'll find other solutions pre-installed by your manufacturer, or you might want to avoid the Windows built-in solution for some reason.
Either make sure the pre-installed software is configured and properly enabled, or download the alternative you choose and set it up instead. Make sure to uninstall the security tools you're replacing (except for Windows Security, which will step aside when something else replaces it).
My recommendation, however, is that Windows Security is just fine. With it enabled from the start, you really don't need to do anything else.
6. Connect to the internet
You may have had to do this already to download alternative security software, but regardless, now's the time if you haven't.
We used to discuss things like firewalls at this stage, but the fact is:
Windows will have its own firewall enabled as well.
With those as safe assumptions, connect.
7. Update, update, update
Take the time now to update Windows in particular and all other applications and software installed on your machine.
Check for updates repeatedly until there are no more updates available.2
Keeping your software updated keeps your machine safe from malware that exploits bugs in the software on your machine, known as unpatched vulnerabilities. Updates are issued regularly to fix those bugs.
8. Back up again
Once your machine is completely up to date, take another image backup.
While the image backup taken in step 3 is perhaps the most important, this backup will be the most convenient. Why? Because if you ever need to use it, you'll have already performed steps 4, 5, and 6, and will have a head start on step 7. You won't have to update nearly as much as if you started with the machine returned to factory settings.
There's an argument that you don't need both, but I prefer caution. This is the backup you're most likely to use, while the backup from step 3 is an additional safety net.
Do this
Of course there's always more, but the steps outlined above are a good start towards basic protection. These steps will help protect your investment, data, time, and peace of mind.
Now would also be a good time to subscribe to Confident Computing! Less frustration and more confidence, solutions, answers, and tips in your inbox every week.
Podcast audio

Download (right-click, Save-As) (Duration: 8:36 — 11.9MB)
Subscribe: RSS
Footnotes & References
1: I'm close to calling this step optional because of that Microsoft account setup requirement. I get that it's difficult to know when to then disconnect. The important thing is that the system image backup step happen as soon as possible.
2: Since this is a "clean" machine, before installing any of your applications or running it for any extended period of time, this is the point at which even problematic updates are most likely to succeed.