It's included, it's free, and it's the bare minimum, but it's much better than no backup at all.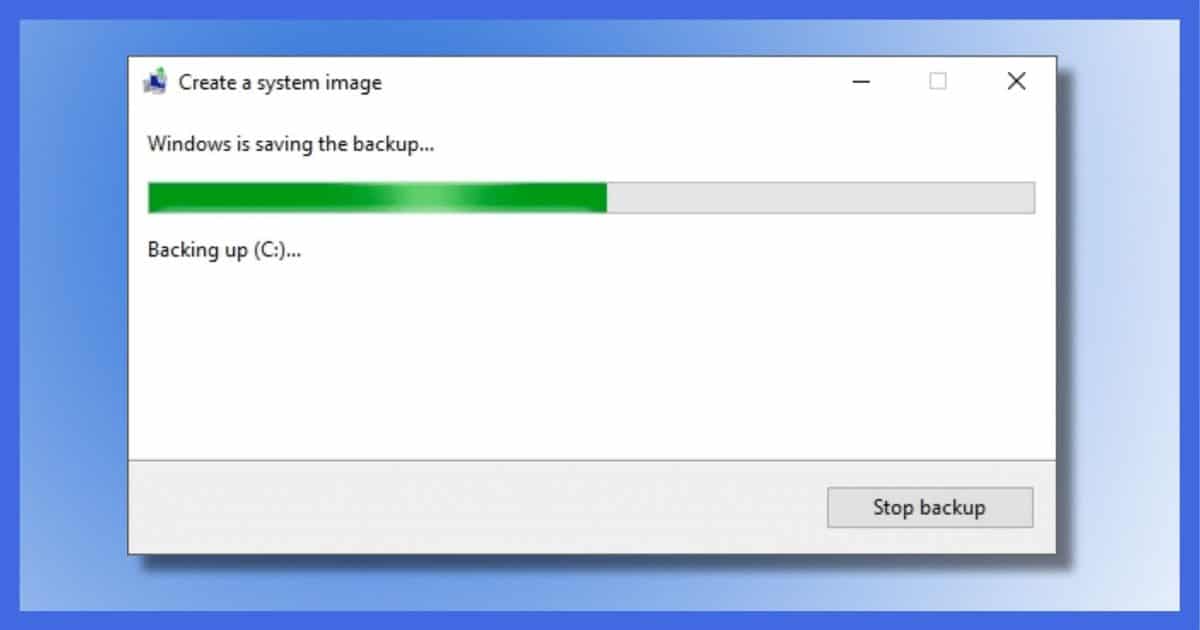 I don't think much of the Windows backup utility--but any backup is better than no backup. Let's take a look at how to use it.
It's no secret that I'm not a huge fan of the backup software built into Windows. To my thinking, it's too obscure, too inflexible, and doesn't do a good job telling you what's going on.
It does, however, have a couple of strong positive attributes: it's free and it's already on your machine.
And it'll do what I consider to be the bare minimum.
Since the bare minimum is much, much better than nothing, let's create an image backup (or "system image") using Windows Backup.
Summary: Creating a Backup Image in Windows 10
Click Start type "backup". Click on "Backup settings".
Click "Go to Backup and Restore (Windows 7)".
Click "Create a system image" link on the left.
Select a location on an external hard disk to place the backup.
Click "Next".
Click "Start backup".
Wait.
When complete you'll be asked if you want to create a system repair disc. You can make one now, later, or use your original installation media when the time comes.
Windows image backup
The instructions and examples below all use Windows 10, but the backup program has been the same since Windows 7.
In Windows 10, click on the Start button and start typing "backup". One of the first search results should be "Backup settings". Click on Backup settings to open the settings app.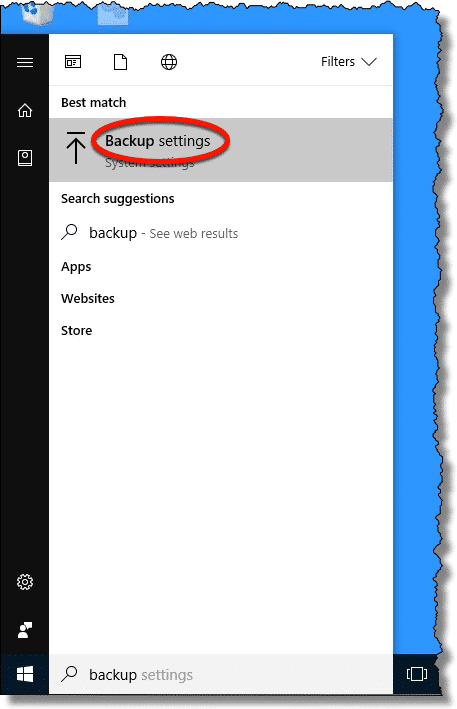 Click on Go to Backup and Restore (Windows 7). This will open Control Panel on the old Backup and Restore tool. If you're running Windows 7, you can find this directly in Control Panel.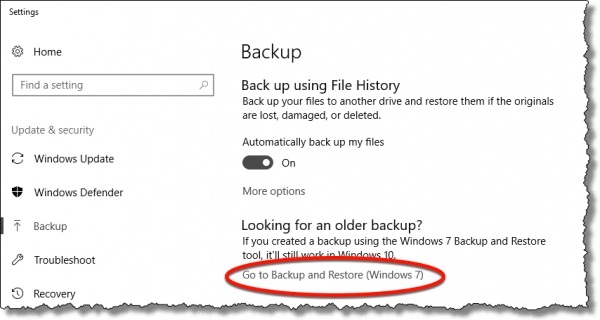 Creating an image backup
Click on the Create a system image link on the left.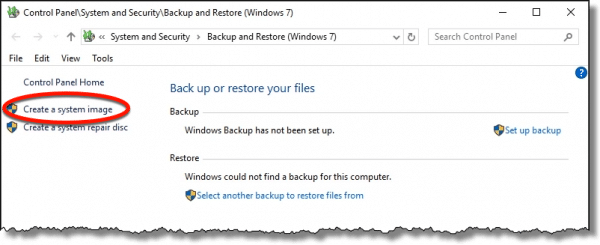 You'll be asked where you want to place the backup.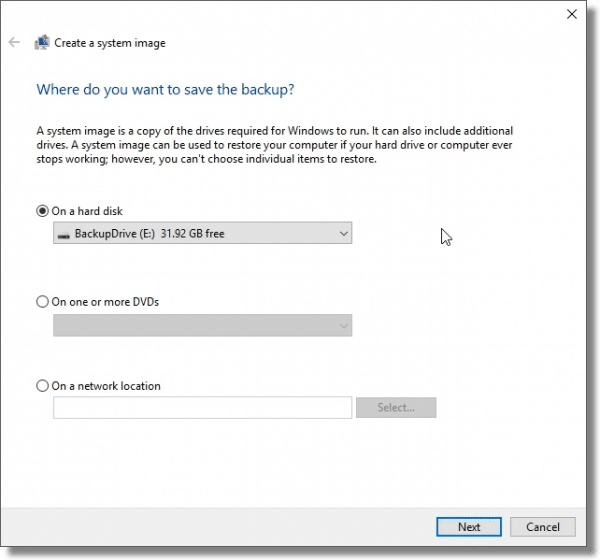 I strongly recommend using an external hard disk with plenty of free space. DVDs tend to be impractical, since so many would be required. Network locations are an option, but beyond the scope of this article.
Once you've selected the external hard drive to use, click Next. You'll be presented with a summary of what's about to take place. Click Start backup.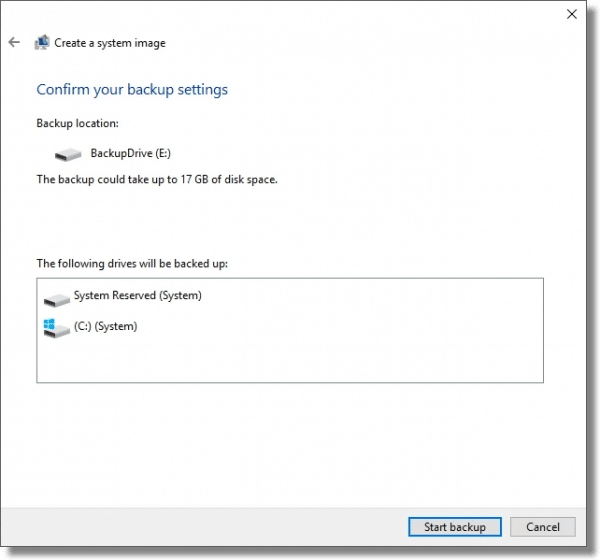 The backup will take some time.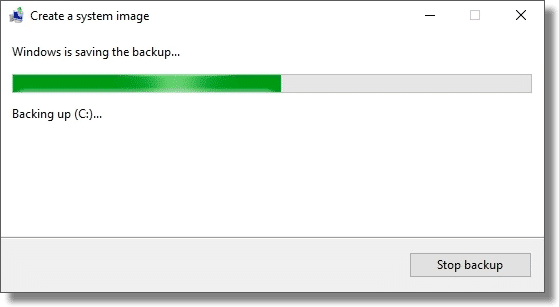 How much time, I can't say, since it depends on the speed of your system, the speed of your hard disks, and how much data is being backed up. You can continue to use your system while the backup proceeds, if you like.
Eventually, the backup completes. When it completes, you'll be asked if you want to create a system repair disc.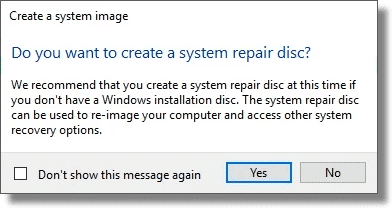 This article is excerpted from Backing Up In Windows 10, available now. Top-to-bottom, end-to-end, Backing Up In Windows 10 will walk you through all the steps you need to keep your data safe, using Windows 10's built-in tools, as well as a free alternative.
A system repair disk is used to restore system images to your computer, particularly if your computer can't boot normally. If you have your original Windows installation media, you don't need a system repair disk.
I cover creating one, as well as restoring your image, in separate articles.
For now, congratulations! You have a system image backup.
Podcast audio

Download (right-click, Save-As) (Duration: 2:46 — 3.1MB)
Subscribe: RSS
More for Patrons of Ask Leo!
Silver-level patrons have access to this related video from The Ask Leo! Video Library.
  Creating an Image Backup in Windows 10