What to do when Microsoft doesn't give you the control you want.
Windows Update seems less than reliable and out of our control. How can you prepare for what may or may not happen without tearing your hair out?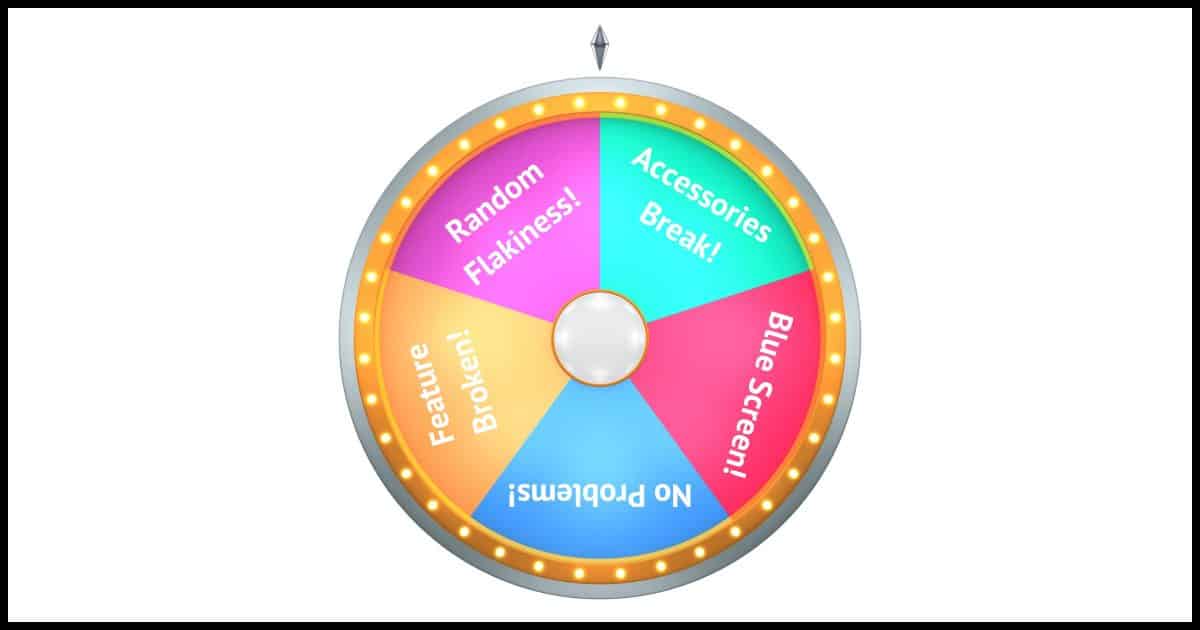 Some years ago, not long after Windows 10 was released, I wrote an open letter to Microsoft entitled, "Microsoft, We Deserve Better". In it, I lamented the lack of control Windows users were given over the operation of their own systems, particularly with respect to Windows Update. The concepts apply to Microsoft products OneDrive and Bing as well.
It didn't have much effect. If Microsoft is listening (they probably are), it's clear their business priorities are elsewhere. While some changes have been made, they've been slow in coming and generally don't address the concerns of the average consumer.
Which leaves us with a very vexing question: what the heck are we supposed to do?
Coping with Windows
Act as if the gun is always loaded.
Headlines don't reflect reality.
Know what's in your control and what's not.
Consider alternatives.
Try to sidestep the frustration.
The gun is always loaded
One of the first rules of firearm safety is that you always act as if a gun is loaded. Above all, you never assume that it is not.
In my missive to Microsoft, I alluded to Windows 10 Updates being like playing Russian roulette. While Windows Update seems to have fewer problems of late, the same rule still applies: whenever you're about to take an update, assume the gun is loaded and it's your machine's turn to get shot.
What does that mean, pragmatically? Two things, really.
Take updates at a time under your control. That might mean deferring updates, if supported by your edition of Windows, or it might mean proactively checking for updates on your own schedule, when you know a failure wouldn't be more than an inconvenience.
Back up. In fact, back up more than you think you need to. Create an image backup daily. Then create another just before you take updates, if you can. Back up your data separately — automatically, even — to the cloud or some other safe location from which you can recover should something go wrong.
These are things we should all be doing anyway, especially backing up, but it's clear these two steps have become significantly more important when it comes to updates.
Don't panic
Unfortunately, I often hear from people complaining about Windows updates even though they've never experienced a problem. Instead, they're reacting to the headlines.
Headlines are written to be sensationalistic. They're written to get you to click. They're written in such a way to make minor issues seem major and inconveniences seem disastrous.
In other words, headlines lie. While Windows Update has its problems, it's not affecting nearly as many people as the headlines imply, and it's improving. The same applies to comments on articles like my letter to Microsoft: the people most motivated to take part are those who've experienced a problem, no matter how few of them there might be. That the vast majority of people are not experiencing a problem goes unreported.
Again, I'm not saying there's no problem. Windows updates have problems from time to time, without a doubt. It's just not as likely to affect you as the headlines might lead you to believe.
Use the control you have
One increasing Windows frustration is lack of control. When taken automatically, updates happen on schedules we have no say about. Indeed, it's one of my pleas to Microsoft that complete control be returned to the user.
But that doesn't mean you have no control.
One improvement Microsoft made is that you can now pause updates for up to 35 days.

You'll find the setting in the Updates section of the Settings app. After 35 days, though, you'll need to take the updates.
Another approach is to look at updates a little differently. Rather than letting Windows choose when to download and install updates, do so on your own schedule. When you have time, manually check for updates and take them.
There's always the door…
If Windows is too problematic for you or you just can't stand the negative hype and uncertainty, there's one more thing you also have under your control: showing Windows 10 or 11 the door. Alternatives include:
Revert to Windows 7 or 8 if you preferred them. Even now, long out of support, they can be used safely if you're careful. (Though it'll be difficult to find and activate a clean install.)
Switch to Linux. This is a major commitment, and something to investigate carefully before you do so. Your current hardware will work, though most of your current software will not. The good news is that there are typically free equivalent replacements. The bad news is they're sometimes different enough to not really be a solution for some. Hence the research.
Switch to Mac. This is a more major commitment because it'll require new hardware. However, Macs seem to be a more stable ecosystem overall since they don't have to deal with the infinite variety of hardware configurations Windows must. You'll still get updates on Apple's schedule, though.
Switch to a Chromebook. If your needs are simple and mostly web-based, Chromebooks are a viable alternative. You'll need new hardware, though it'll likely be cheaper than a Mac, and your old Windows software will not work, requiring that you get Chromebook-based equivalent replacements (if they exist).
Honestly, I'm not seeing many people take this option. Most, having made it to Windows 10 or 11, are opting to stick it out. And let's face it: as I mentioned above, most aren't having a problem to begin with.1
Do this
I totally get that it's frustrating to have to deal with this. Things should just work. Microsoft should do better.
Unfortunately, "should" helps no one. We have what we have, and getting angry or frustrated over how it doesn't meet our expectations is energy wasted. It helps no one and only raises our blood pressure and decreases our life expectancy.
There are more important things to life than railing about how messed up Windows seems to be.
Use the control you have to take the actions listed above. If something bad happens, you'll be as prepared as you can be.
Also, be thankful you have that backup to restore from. :-)  Things could have been so much worse without it.
Something else to help you cope: subscribe to Confident Computing! Less frustration and more confidence, solutions, answers, and tips in your inbox every week.
Podcast audio

Download (right-click, Save-As) (Duration: 11:37 — 16.0MB)
Subscribe: RSS
Footnotes & References
1: Though, I'll admit frustration that some of the more vocal Windows nay-sayers haven't made the switch. I don't understand why they continue to use a platform they clearly dislike so much.