Something to look at if you're fed up with Microsoft and Windows.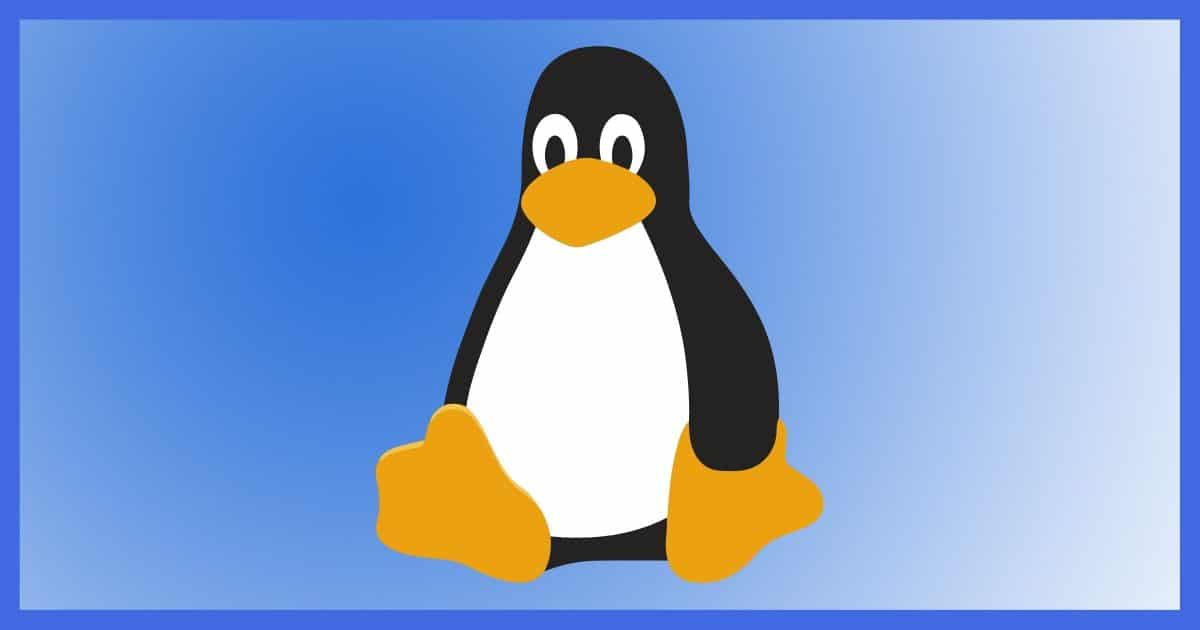 Linux is a viable alternative to extend the life of older machines, or if you're just fed up with Windows. I'll look at some of the issues involved if you switch to Linux.
I give up. Between Windows 8, Windows 10, now Windows 11, I'm done.
What do you think if I convert to Linux, or am I wasting my time? What applications and utilities are compatible, i.e. browsers, anti-spyware, virus protection, etc. How would you go about setting the computer up? I have moderate experience utilizing forums and sites like yours when encountering major problems.
Linux is a great way to extend the life of older computers, simply because many Linux distributions require fewer resources than Windows.
I also often hear from people who, like you, are frustrated with Microsoft and are looking for an alternative.
Linux isn't for everyone, but it can be a solid alternative.
However, we need to set realistic expectations, and naturally, there are a few "gotchas" along the way.

Switching to Linux
Linux can be a very valid alternative to Microsoft Windows. The most important thing is to set realistic expectations around support, compatibility, and updates. Many distributions of Linux can be tried before actually installing them on your machine. Once you do decide to take the plunge, be sure to take an image backup of your existing machine so as to be able to change your mind later, should that be necessary.
Linux distributions
One of the first concepts to understand about a switch to Linux is it's not just one operating system — it's many. In fact, the number of different Linux versions numbers well into the hundreds, and most of them are completely free.
These different versions are referred to as "distributions", or "distros" for short. Each is based on a core version of the Linux guts, referred to as its "kernel", but each differs in various ways and for different reasons. Some are targeted at low-end machines, others make really good web servers, and others are better for desktops.
It's the latter I'll focus on here, recommending two distributions for general-purpose desktop use.
Both of these allow you to choose between different user interfaces. Windows comes with whatever Start menu and desktop it comes with, but with these distributions of Linux, you get to choose among several options.
As we'll see shortly, you can experiment to see which you like best. For now, I'll recommend the one I often use on desktop machines.
A switch to Linux Mint Cinnamon will probably be most comfortable for those resisting the kinds of user interface changes that appeared in Windows 8 and 10.1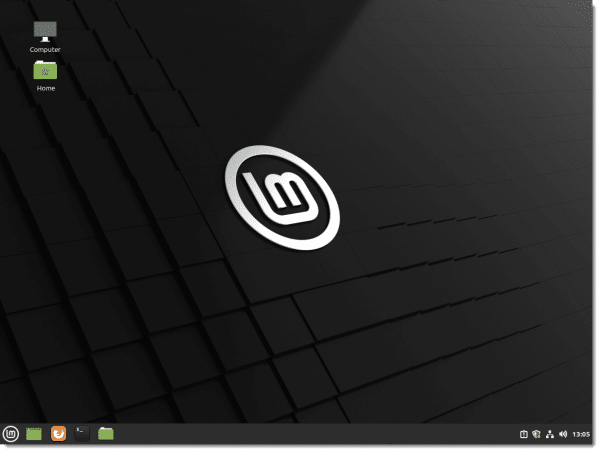 Linux expectations
Once you've selected a distribution, there are a couple of important expectations I want to set. Windows users often complain about how often updates happen and how long their current version of Windows is supported.
In Linux, those factors vary with the distribution you're running.
Linux update frequency
Different distros update at different rates. In fact, those rates can cascade in a fairly complex chain of events. Both Ubuntu and Mint, for example, are based on the Debian distribution of Linux. That means updates can be initiated from no fewer than four places: the Linux kernel, the Debian distribution, and the specific downstream distribution (Mint or Ubuntu) you're running, plus any additional applications you have installed.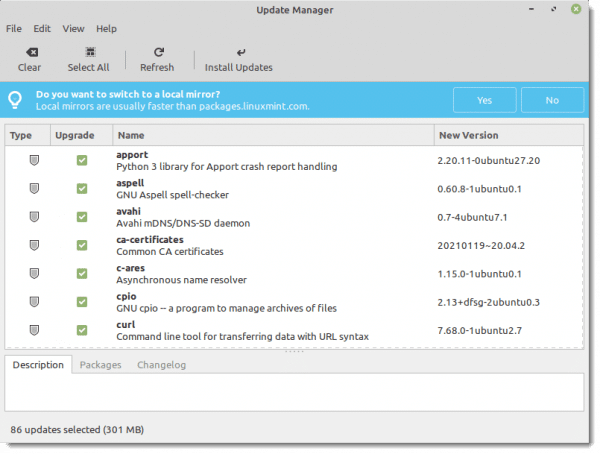 Unlike Microsoft, most distributions don't batch their updates into a once-a-month cycle, but make them available as they're ready. My experience with Linux Mint is that updates appear frequently, as in perhaps multiple times per week. The good news is, there's usually no harm in waiting a while, and should there be a critical update, it's made available as quickly as possible.
Linux life cycle
I'll be blunt: if you're complaining about Windows' life cycle, you don't know how good you have it. I know of no other popular operating system that is supported for as long as Windows. If you switch to Linux because of this, you'll be disappointed.
Most Linux distributions fall into two classifications of release:
"Normal" releases, typically supported for two years.
"LTS" releases, standing for Long-term Support. LTS releases are generally supported for five years.
In addition, while frequent releases are typically in-place upgrades, more major releases often don't have that as an option — you must reinstall the operating system from scratch in order to upgrade.2
The good news, however, is that unlike Windows, it's typically not nearly as risky to keep using an unsupported version long past the end of its life.
Linux: the same, only different
Most major concepts are common across Linux, Windows, and MacOS. Files are files, folders are folders, they all have a clipboard, and they all run similar applications.
The devil, as they say, is in the details. Keystrokes may be different (CTRL+Q instead of ALT+F4 to exit a program, for example, or CTRL+Insert to copy to clipboard, rather than CTRL+C); menu options may be different; and occasionally, similar programs behave differently, perhaps making assumptions in one operating system that the other asks about instead.
There are simply too many small differences at this detailed level to cover exhaustively. The good news here is that, as I said, the concepts are typically the same, and the differences often fall into the category of "similar" rather than radically different.3
Linux applications
The first place folks often run into trouble with a switch to Linux is in applications support.
Windows applications will not run on Linux.4 You'll need to find Linux versions of the applications you care about in order to run them on Linux. These fall into three broad categories:
Applications that are, in fact, the same. Many applications you may already be familiar with have Linux versions. Examples include the FireFox web browser and the Thunderbird email client.
Alternative applications. In many cases, there are alternatives to the applications you're familiar with. For example, the Open Office (or Libre Office) suite is available for Linux. While it's the same as the Open Office suite on Windows, it's only an alternative to the more common Microsoft Office on Windows. As an alternative, it's compatible — to a point. Many, though not all, of the same features and functionality exist, though often in different ways. Even though they're "compatible", documents may look different when exchanged between Microsoft Office and Open Office applications. This is a common experience across many of the alternative applications available for Linux. Once again, they're the same, only different.
Missing applications. Some applications have no direct alternative available. Your only hope then might be to choose a different approach to the problem (for example, an online offering, if you're comfortable with that), or running Windows on another machine so you can continue to use the Windows program(s) you need.
When it comes to application support, it really boils down to what you need and how you use your computer. The great news here is that there are thousands and thousands of applications available, mostly for free.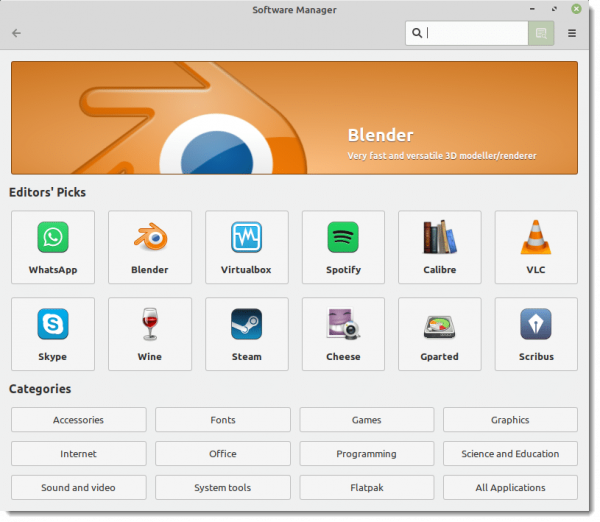 While there are anti-malware tools for Linux, they're typically not as extensive, and, to be honest, not as necessary as they are on Windows. Linux on the desktop simply isn't the target for malware that Windows is.5
Linux hardware support
The second place folks run into problems with a switch to Linux is hardware support — more specifically, either advanced support or support for newer (or more esoteric) hardware.
One problem with hardware support is rooted in device drivers and the terms of the Linux open-source license. Technically, all software distributed with Linux is supposed to be open-source — meaning anyone can view, and in some cases even modify, the software (within certain limits). Hardware manufacturers resist this, as it can expose proprietary features relating to their hardware. On top of that, hardware manufacturers don't often take the time to write device drivers for Linux, as it's such a small part of their overall market.
The result is that many drivers are basic, generic, or fail to take advantage of a device's full range of abilities in Linux.
Sometimes there's no driver at all, so a particular piece of hardware simply doesn't work on Linux machines.
The good news is, the vast majority of hardware is either fully supported (or supported well enough) to keep most people satisfied.
Linux user support
The final place folks run into trouble when they switch to Linux is when they… well, when they run into trouble.
Getting help for Linux issues is more difficult than for either Windows or Mac. There are two basic stumbling blocks:
There are few equivalents to an "Ask Leo!" for Linux. I don't address it often, since most of the people coming here are Windows users with Windows issues, so I'm able to help the greatest number of people by answering those types of questions. The result is that Linux isn't big on my radar. The same is true for the vast majority of technical support sites and forums on the internet.
The forums and venues that do exist for Linux support have a reputation for being intimidating, geeky, and unfriendly to beginners. That's unfortunate, but I've visited enough places for solutions to my own Linux problems, and I've seen it often enough to note it here. My hope is that it's improving. The best advice I can offer is to be extremely clear in any questions you post, and to carefully read and respond to any and all responses you get. More often than not, frustration is generated when questions are vague and incomplete, and when people provide answers that are apparently not even read.
Giving Linux a try
It's really easy to give Linux a try.
Most distributions are delivered in the form of a "live" CD or DVD (or bootable USB image) which you can download from the website of the specific distribution you're interested in, such as Linux Mint or Ubuntu. Download and burn these to a disc, and then boot from that disk.6 Rather than running a setup program, a live CD will actually boot into a running, usable copy of Linux — without modifying your hard drive or Windows.
(In fact, you can often use these live discs to recover files from an ailing hard disk using Linux-based tools.)
Play with Linux. Experiment a little. See what programs you like or don't like. See how it is different and whether or not you really care about those differences.
Two important things to note about running a live CD:
Nothing will be saved unless you use and save to an online service. (For example, reading your email on Outlook.com on the web should work — and save — just fine.)
It'll be slower than if it were installed on your system. Don't read too much into the performance you experience with a live CD.
Switch to Linux
First: create a complete image backup of your existing Windows machine.
I cannot stress that point enough: back up your machine completely before you install Linux.
The issue here is that switching from Windows to Linux is as big a change, if not bigger, as upgrading directly from Windows XP to Windows 11. There's a lot to learn, and a lot to get used to. After using it for a while, you may very well decide that it doesn't meet your needs or is just not your cup of tea.
Maybe Windows wasn't so bad after all.
Having that complete image backup of your machine means that reverting to what you had will not only be possible, but relatively easy.
The bottom line: depending on your needs and willingness to take a little time to learn a few different ways of doing things, Linux can be a very viable alternative to Windows, and a cost-effective way to extend the life of an older PC.
Podcast audio

Download (right-click, Save-As) (Duration: 20:56 — 18.2MB)
Subscribe: RSS
Footnotes & References
1: Warning: Some folks get downright religious when expressing their opinion on what the "best" distribution or "best" desktop choice might be. Don't let that scare you; for everyone who feels that this is good or that is bad, there are others who feel the opposite just as strongly. Ultimately, make your own choice – something Linux is good at.
2: I recently went through this exercise with my Linux machine. My current version was no longer supported. I let it run that way for "a while", but then bit the bullet and did a clean reinstall.
3: I'm really talking about the graphical user interface. The Linux command line is actually fairly different, though exceptionally powerful, and pretty consistent across all distributions.
4: Yes, I know about technologies such as WINE and others that allow Windows programs to run on Linux. In my experience, they're simply too fragile to recommend to new Linux users, possibly unnecessarily scaring them away from the platform entirely. The best solution for most people is to make the effort to switch to Linux-native applications whenever possible.
5: Running a Linux server, on the other hand, is another matter. While not subject to the same types of malware as the desktop, they are all under constant attack. The only machine I've ever personally had compromised was a Linux server which was then used to send spam.
6: Check out How Do I Boot from CD/DVD? and How Do I Boot from CD/DVD/USB in Windows 8? if you're unclear on how.