"Fast Startup" was added in Windows 8. It's on by default and applies when you boot or reboot your machine. I view it as a kind of hybrid that lands somewhere between a normal cold boot, in which everything is loaded afresh, and hibernation, in which the previous state of the machine is rapidly re-loaded from a disk image.
As I understand it, fast startup attempts to reuse some of the previous state of the machine's last use so as not to have to reload everything from scratch. In "hibernate", currently running programs and the users' logged state is preserved, however when you shut down programs are closed and the user is logged out. However fast start can still reload much of the rest of the operating system more quickly from files saved during the shutdown.
The theory is that it saves time, and most of the time, it does.
It's also something worth turning off when diagnosing boot problems, because it can occasionally have other impacts.
Turn off Fast Startup
Start in Control Panel
The settings for fast startup are buried in Control Panel.
Right-click on the Start menu and click on Control Panel.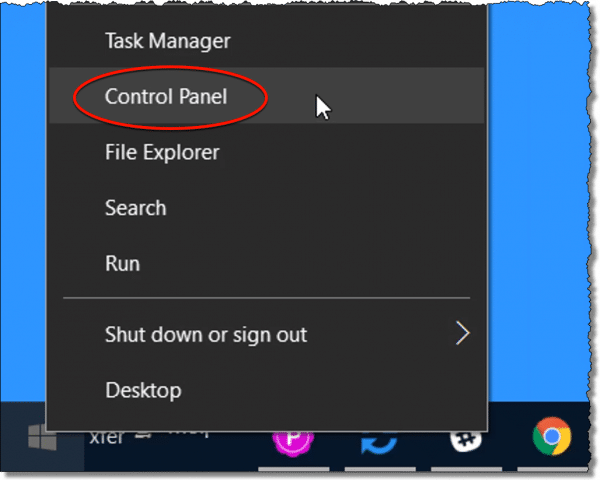 In Control Panel, click on Power Options. (This example uses the "small icons" view of Control Panel, which you can select using the "View by" drop-down in the upper right.)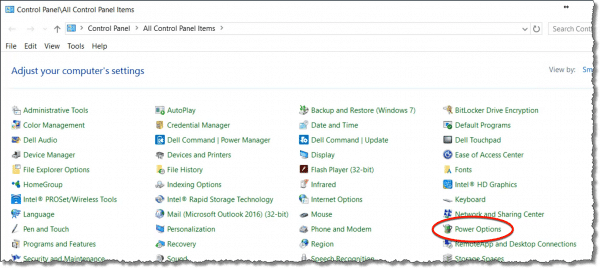 In the Power Options dialog, click on "Choose what the power buttons do" link on the left.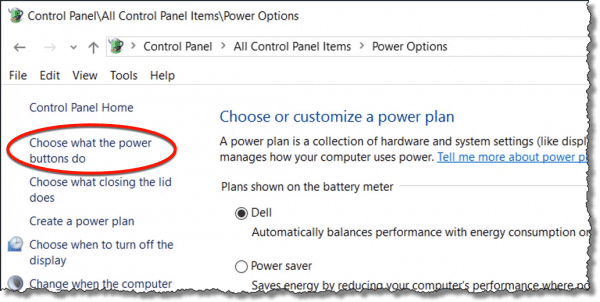 On the next screen, while the option we want – "Turn on fast startup" – is visible, it's also disabled. Click on Change settings that are currently unavailable to enable it.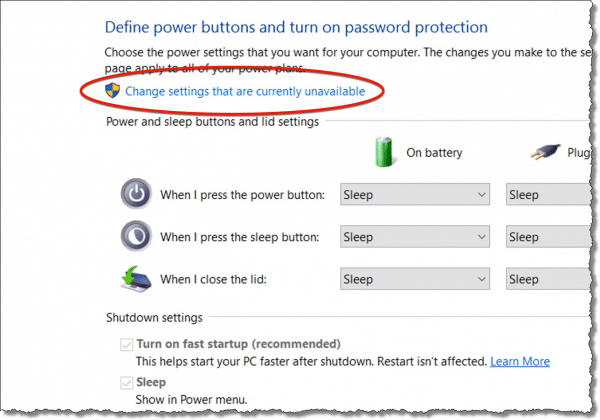 Now you can uncheck the check box for "Turn on fast startup".

Fast startup is enabled by default, and unchecking it will turn it off.
Diagnosing boot problems
See if fast startup made a difference
Now that fast startup has been turned off, power down your machine completely and start it up again. Depending on the type of boot problem you've been experiencing, see if that problem remains.
If the problem remains, you can eliminate fast boot from the suspect list. If you care to, you can revisit the steps above and turn it back on again. Or not.
If, however, the problem goes away, you have two choices:
Use that as a clue to further diagnose the problem (or as further information as you go out seeking assistance). The boot process is complex enough that the fact that turning off fast startup made things work does not tell you exactly what's wrong – it still could be many different things. But as I said, it's a clue. (As I understand it, device drivers that don't fully or properly support hibernation are one of the leading suspects, but it still could be just about anything.)
Or…
Live with slower boots. How much slower your boot becomes will depend on your machine and its configuration. If you can live with it, this is a very pragmatic approach to the problem, and probably the solution I would choose myself. If you care to, maybe try enabling it again after a few months in case a Windows update of some sort resolved your underlying issue.
Podcast audio

Download (right-click, Save-As) (Duration: 4:18 — 4.0MB)
Subscribe: Apple Podcasts | RSS
More for Patrons of Ask Leo!
Silver-level patrons have access to this related video from The Ask Leo! Video Library.
  Turning Off Fast Startup in Windows 10