Four rules to prevent disaster.
Cloud service providers often give us lots of storage we can use for cloud backup. How to use it safely, however, isn't always obvious.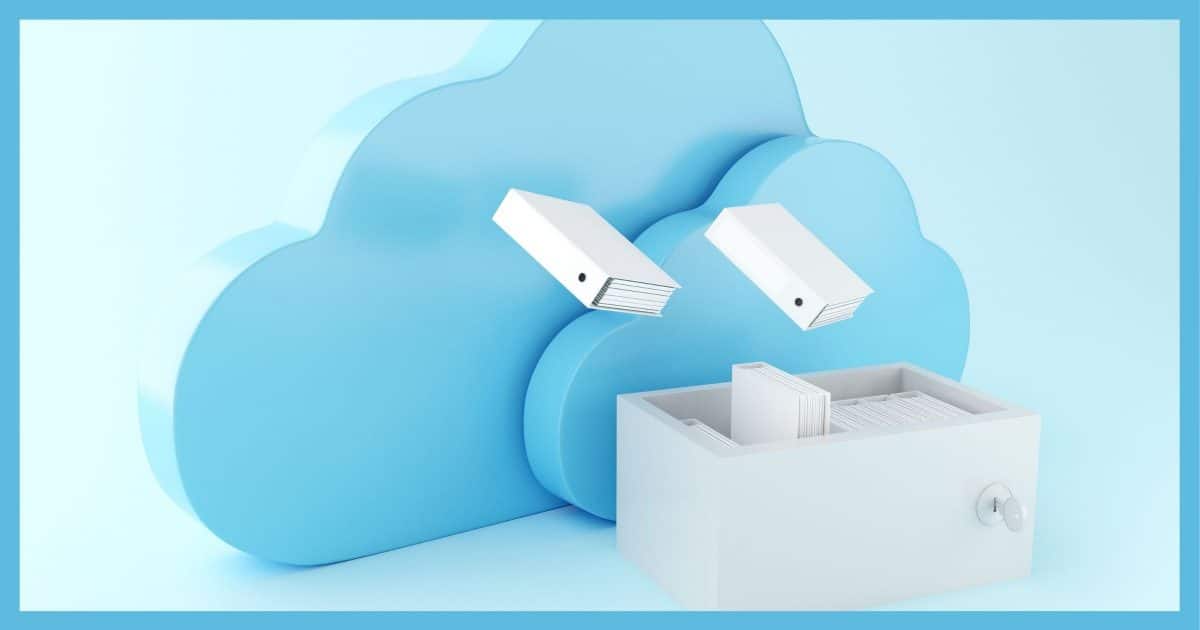 Question: I now have 1 TB of Microsoft OneDrive storage. How should that affect my backup strategy? Most of my data files are now on OneDrive; do those need to be backed up? Can I use OneDrive space as my "external hard drive" for backups of my other files? How about for image backups? Can/should Macrium Reflect put a system image onto OneDrive? Other advice re wise and safe use of cloud storage?
The availability of "cloud" (or online) storage has greatly expanded our options for keeping data both safe and accessible.
While it's expanded our cloud backup options, it's also expanded our ability to get it wrong. It's now easy to think you're backed up when you're not or to inadvertently expose yourself to additional risks.
Let's review some rules about backing up and about cloud backup specifically.
Using cloud storage safely
Your cloud storage is only one "place", so files living there and only there should also be backed up some other way. It's important to consider what files you place in a cloud service in case you get hacked. Encrypting those files is one way to protect yourself. It's important to keep backing up locally, as internet speeds are not fast enough to treat online services as replacements for external hard disks. Above all, make sure you secure your online accounts, be they cloud storage or anything else important.
Cloud storage vs cloud backup
First, let's review our terms. We seem to use these two terms interchangeably when in reality, they're two distinct things. The distinction matters.
Cloud storage is nothing more than an online service into which you can store and later retrieve files. Examples include OneDrive, Dropbox, and others, but can also include your favorite photo-sharing site, your own website, or just about any other online service that can hold files — even email.
Cloud backup specifically uses cloud storage as a place to keep backup copies of your data. You may work on your files on your computer, but some process makes copies of those files and stores them securely online.
Cloud backup solutions typically fall into one of two buckets:
Tools like Dropbox and OneDrive, which are primarily multi-computer file-replication and sharing utilities. They back up files almost as a side effect of their utility.
Dedicated backup services, which mimic traditional backup programs by backing up on a schedule but use online storage rather than an external drive.
1. Back up your cloud data
This is by far the single most important rule I can offer you. If you remember nothing else, remember this:
If it's in only one place, it's not backed up.
I don't care where you keep your data — on your computer, in the cloud, or somewhere else — if you have only one copy,1 then by definition, your data is not backed up.
So when you say, "Most of my data files are now on OneDrive; do those need to be backed up?" the answer is a resounding YES. OneDrive is only one place. Just because the files are stored in the cloud doesn't mean you won't lose them; just that you may lose them for different reasons.
Yes, the service provider is most likely backing up its servers, but that does you no good if you accidentally delete a file, or worse, your online account gets hacked and the hacker deletes everything.
You must back up the data you keep in any online service, or you are at risk of losing all of it in an instant.
2. Be careful what files you place in the cloud, and how
The answer to "Can I use OneDrive space as my external hard drive for backups of my other files?" is a qualified "Yes."
Cloud services are, in fact, great places to back up many files on your computer. In one operation, you get both backups (an additional copy of the data on your hard disk) and off-site backups (copies stored somewhere other than where your computer is located). That's a very good use of cloud storage as cloud backup.
However, there's a catch.
If your online account is compromised, it's possible your files can become accessible to hackers or others. As I'll discuss in a moment, that means the security of your online account is critical. It also means you may want to think twice about what files you place in the cloud.
Or you might want to consider how you place them there.
One good alternative is to encrypt the files you place in the cloud. You can do that yourself manually, or use a tool like Cryptomator to encrypt your files automatically.
3. Keep backing up locally
Unless you have an amazingly fast internet connection, the cloud is not a viable solution for image backups of your computer.
However, complete image backups of your computer are key to being able to recover quickly from a variety of disasters. You need to keep doing them.
Why aren't cloud backup services ready for image backups? It's simply an issue of size and time. Image backups are large — often hundreds of gigabytes. Even on a fast internet connection, it could take days or weeks to upload the backup to online storage. Image backups are created and updated faster than they can be uploaded to a cloud service.
So while cloud backup using cloud storage can be a very convenient and helpful addition to an overall backup strategy, it's in no way a replacement for local backups, nor is it an appropriate place to put your image backups.
4. Secure that account
The security of any online account is important, but it becomes even more important for the account you use for cloud backup.
It's too easy not to take your online account security seriously.
For any account into which you place important information — not only cloud backup, but email accounts, photo-sharing accounts, social media, and others — it's critical that you use as many of the techniques at your disposal to keep it as secure as you can. That includes:
You get the idea. It's basic internet security we should all be doing anyway, but it's easy to overlook and easy to get wrong.
When it comes to important accounts, like an account you use for cloud backup, then those additional measures — like two-factor authentication — might also be called for.
Footnotes & References
1: Meaning only one instance of the file in only one place, without any duplicates anywhere.