You probably can't.
While getting someone's name and address from their IP address is technically possible, it's also difficult and requires law enforcement's help.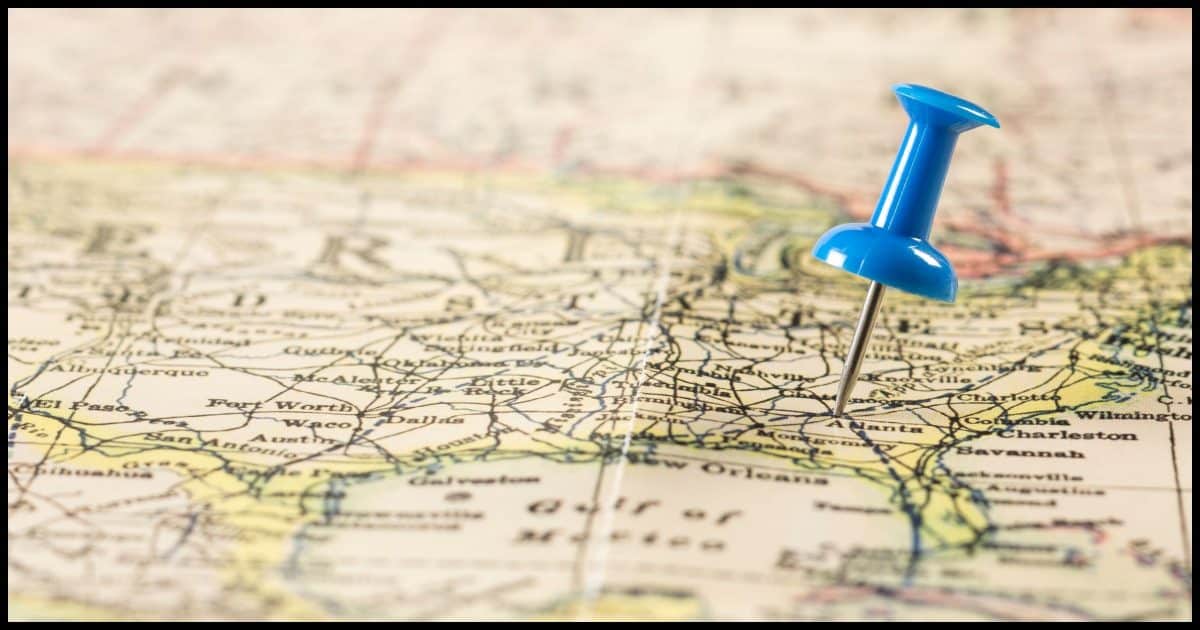 I have the IP address of someone who's causing me some problems. Can I get their name and location from that?
No, you cannot.
This is one of the most common questions I get. People's expectations have been colored — often dramatically — by popular television shows and movies.
Unfortunately, this is real life, which isn't nearly as easy or exciting.
Location from an IP address
IP addresses identify devices, not people. Online tools show ISP details, not user information, and not exact locations. If you're facing serious online issues, contact law enforcement; they may be able to access more details. Remember that privacy rules protect everyone's personal data linked to IP addresses.
IP Addressing
An IP address (short for Internet Protocol Address) is a number used to identify a device connected to a TCP/IP network like the internet. Every device connected to the same network must have its own unique IP address.
It's kind of like a mailing address that way. Your home (or business or whatever) has an address to which mail and packages can be delivered.
But while a mailing address by definition defines your physical address, an IP address does nothing of the sort.
Publicly available information
As I've discussed in previous articles, there are services on the internet that return information about IP addresses.
ARIN, the American Registry for Internet Numbers, is the canonical place to start. It's the organization that organizes IP address assignments in the U.S. They provide a "who is" (often just referred to as whois, without the space) search, which will look up the owner of an IP address or refer you to the equivalent service in another country, if appropriate.
DomainTools.com also includes a whois service. It looks up both domain names (like "askleo.com") and IP addresses so you can see who owns them.
PlotIP is an interesting service that performs a whois lookup and returns information about the IP address, including a map of where the service believes the IP address is located.
User versus owner
In all of these and other similar services, the information retrieved is about the owner of the IP address, not the current user of the IP address.
In other words, the information you get relates only to the ISP or hosting company that has allocated that IP address to one of its customers.
Typically, the information includes the name, address, and phone number of the ISP. In the case of attempts to determine location, the information is at best an approximation, and either represents the location of the ISP's headquarters or one of the ISP's distribution points.
In a practical sense, it is never the location of the actual person who is using that IP address.
For example, a lookup of my current IP address at my home outside of Seattle returns a "location" of New Jersey — the headquarters of my ISP.
Getting more detail
The ISP knows more. In fact, the ISP knows everything. They know to whom the IP address was assigned. For dynamic IP addresses, I'm sure they know or can find out who it was allocated to, when it was allocated, and for how long it was used. Perhaps most importantly to them, they know where to send the bill.
But an ISP won't share that information with just anyone for one simple reason.
Privacy.
Face it: you wouldn't want your ISP to just hand out your private information to anyone with some story claiming they needed it. The same is hopefully true for any and all ISPs: privacy matters.
Complaining
Depending on the situation, there is one approach you might consider: complaining.
Given that you can determine the ISP owning the IP address in question, you can reach out to them directly with the specifics of your situation. They will not give you location information. In fact, it's probable that they will give you no information at all. But they may look into the situation and possibly take action if they have the time to validate your issue.
You can also try complaining to your own ISP. Sometimes — sometimes — they'll reach out to the offending ISP on your behalf. It's rare, but it can happen.
Both forms of complaint serve as documentation for the next step.
If it's important enough
ISPs will turn over information to law enforcement when the right requests are made and paperwork presented. In the U.S., that's typically a court order. In that case, the ISP will provide the information to the police, not to you. The police can then take the appropriate steps based on your reasons for going this far in the first place.
There are two problems.
The police are busy and often not particularly technical. That means your situation has to be very serious before they'll typically take it on.
It's time-consuming. It's nowhere near as quick and easy as what you see on TV or in movies.
So while technically it's possible, pragmatically, it's not.
Do this
If the situation is serious enough, absolutely reach out to law enforcement to get help with whatever you're facing. That's the only approach that might be able to use the IP address for anything useful.
Otherwise, realize that the IP address just isn't as useful as you might think. If you're a regular person trying to track something down on your own, that information is not available. The same privacy policies and restrictions that protect you protect everyone.
Here's something you will find useful: Subscribe to Confident Computing! Less frustration and more confidence, solutions, answers, and tips in your inbox every week.
Podcast audio

Download (right-click, Save-As) (Duration: 7:43 — 5.6MB)
Subscribe: RSS