Using the Report Spam button properly.
Understanding what is and is not spam is important to make sure you get what you want and improve spam filtering for everyone.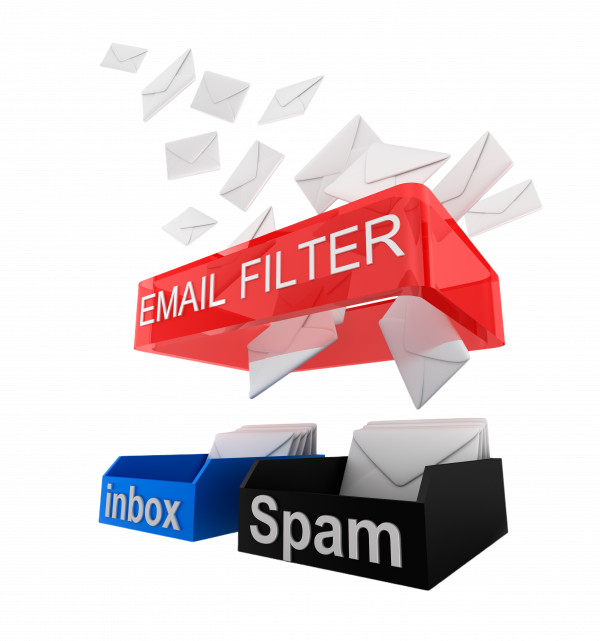 There's a right way and a wrong way to use the Report Spam button, or its equivalent, in your email program.
It all boils down to answering the question: exactly what is spam?
What is spam?
Spam is email you didn't ask for.
Any email you did ask for is by definition not spam (unless you ask them to stop and they don't).
Getting it right is important to make spam filters better, support mailers who are doing it right, and help everyone get the email they asked for.
Spam: email you didn't ask for
Almost any email you didn't ask for runs the risk of being classified as spam.
And yes, that could range from unsolicited sales pitches to email from people you don't know trying to contact you for some legitimate purpose. All run the risk of being classified as spam.
Spam, after all, is in the eye of the beholder.
I typically recommend hitting the "this is spam" button for the things you recognize instantly as spam: pornography, obvious scams, phishing attempts, getting added to mailing lists you've never heard of, and so on.
It gets dicier when it's not obvious. Perhaps you get an email from a local retail store you've never done business with. Perhaps a friend keeps including you on their forwarded humor, or worse, political missives.
In my case, I get pitches all day long from people I've never heard of offering to write articles, pay for article placement, help improve my site's SEO, or pitch me on some technology that will make all the difference to my business's success.
It's in the eye of the beholder, and I don't feel one moment of remorse for marking them as spam. (Especially when it's clearly templated email indicating they've never once looked at my site.)
Not spam: email you asked for
If you signed up for a newsletter and start receiving that newsletter as a result, that's not spam.
Most email newsletters are what's called "double opt-in", meaning you have to say yes twice: once when fill in the sign-up form, and then again when you act on the confirmation mail asking if you really want to get that mailing.
Email you receive after asking for it and confirming that you want it is not spam by any reasonable definition. If you don't like it, unsubscribe.
Similarly, if you purchase something from a company or otherwise enter into some kind of sales/business arrangement with them, the email they send you is not spam. It's part of what you asked for: it's part of the transaction and relationship.
Spam: email that keeps coming after you say no
In all these examples of "not spam" — email you asked for — there should be a way to unsubscribe. If you do that and the email continues to appear after some reasonable period1, then it's spam.
You asked for it, and then you asked for it to stop. If it keeps coming, it's spam.
And while I know it makes life more complicated, that first part is key:
If you asked for it, you should be able to ask for it to stop. Unsubscribe.

If you never asked for it, you should never try to unsubscribe.

That acts as a signal to send you even more spam. Mark it as spam instead.
"Mark as spam" can hurt the innocent
Unfortunately, some users click the "this is spam" button on email they explicitly asked for.
This harms everyone involved.
It wasn't spam, but you said it was. This harms the legitimate sender's reputation. Services using that data to tune their spam filters may prevent other subscribers from getting the mail they asked for.
It can also backfire on you. In some cases, if a mailing system knows that you explicitly confirmed you wanted an email and then later mark it as spam, you may be blocked from signing up for any newsletters or other email provided by that service.2
Do this
Do your best to understand what is and is not spam. Educate those around you to use the tools appropriately. Unsolicited email is spam. Requested newsletter subscriptions are not.
And, yes, I realize it shouldn't be this way — spam simply shouldn't exist — but it does. We all have to learn how to deal with it properly.
This isn't spam: Subscribe to Confident Computing! Less frustration and more confidence, solutions, answers, and tips in your inbox every week.
Podcast audio

Download (right-click, Save-As) (Duration: 5:37 — 4.1MB)
Subscribe: RSS
Footnotes & References
1: I'll say 24 hours, even when the provider says it might take up to two weeks. There's no justification for that anymore.
2: I believe that's true for my newsletter. Since you had to double-opt-in to get it, marking it as spam will likely prevent you from ever signing up for any of my newsletters again. It may also prevent you from signing up for any newsletters from the service that handles sending my newsletter.