When your neighbor becomes your ISP.
Using any shared internet means other users on the service might be able to see what you are doing. Extra security steps may be necessary.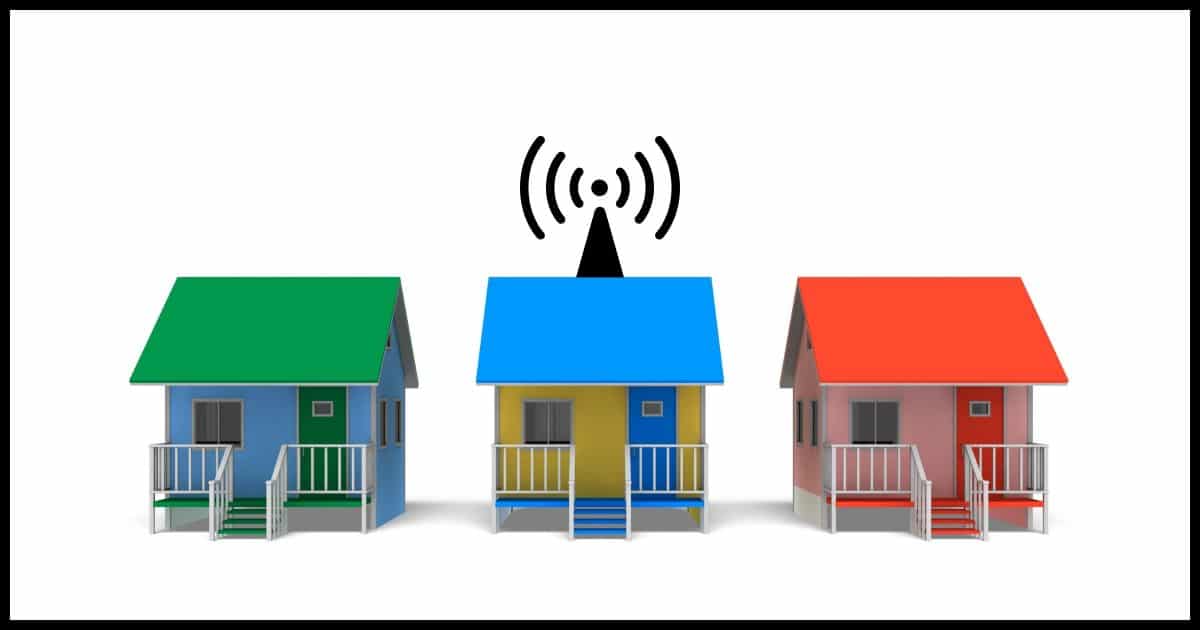 Question: Hi, Leo. My neighbor has a wireless router device and he doesn't mind if I use my laptop to connect to the internet on that network. He asked for my laptop and made some wireless connections to the device which I couldn't understand. Anyway, does this make it possible for him to view and monitor my internet traffic, the websites I visit, or the messages I send and receive? I mean, if he is the owner of the device and I was connected to the internet using his wireless network, would it make it possible for him to do so?
Yes.
Unless you take steps, your neighbor could be able to monitor most of what you do.
It depends heavily on your neighbor's intent and technical expertise, but your neighbor is becoming your ISP, and your ISP can potentially see everything.
Using your neighbor's Wi-Fi
When your neighbor shares their internet connection with you, they become your internet service provider. With that role comes the ability to monitor or even interfere with your online activities. If you can't avoid the situation, solutions like a VPN or treating the connection like an open Wi-Fi hotspot are advised.
Shared networks are shared
The most common case is likely the most benign: your neighbor has no malicious intent and probably doesn't even have the skills to do more than let you on their network.
However.
Since they're providing your internet connection, they have become your internet service provider, and ISPs can see everything that crosses their equipment if they're so motivated. If they have malicious intent, they can play all sorts of havoc with your connection.
In this case, you (and your neighbor) are also at risk of sharing more than you bargained for in the form of malware. By sharing the same Wi-Fi, both you and they are on the "safe side" of the router connecting them to the internet, so you may not be protected from some forms of malware that could land on each other's machines.
Treat it like an open hotspot
Much like the steps to use an open wireless hotspot safely, you want to make sure the connections you make to your mail services or to websites (i.e. your banking websites) are all encrypted. That means ensuring that URLs begin with https, or direct connections are configured to use SSL/TLS. Your ISP (aka neighbor) could still see what sites you're going to, but they can't see what information is being exchanged.
You might use a VPN. This would encrypt all of your traffic across this wireless connection and your neighbor's router, through the internet connection, and all the way to the provider of the VPN service. Only there would it be decrypted and sent on to its final destination.
If it's about cost
People often look into sharing internet connections because they can't afford their own. Subscribing to a reliable VPN may negate those savings. But you must also consider the potential costs of the damage your neighbor could do if they choose to monitor your internet use. While this could include almost anything malicious software could do, the more pragmatic risk is simply exposing your browsing history, or other things you would rather keep private.
While it's nice to share like this, if you don't absolutely trust your neighbor (the person who's sharing their internet service), I advise you to re-think the approach.
Do this
Realize that anyone sharing an internet connection — be it a neighbor, a hotel, a coffee shop, or somewhere else — has the potential to monitor what you're doing online. Depending on your level of trust, take steps to properly secure what you're doing.
Want another good source of information? Subscribe to Confident Computing! Less frustration and more confidence, solutions, answers, and tips in your inbox every week.
Podcast audio

Download (right-click, Save-As) (Duration: 4:26 — 6.2MB)
Subscribe: RSS