Two decades? Wow.
It was 20 years ago today I started having something to say.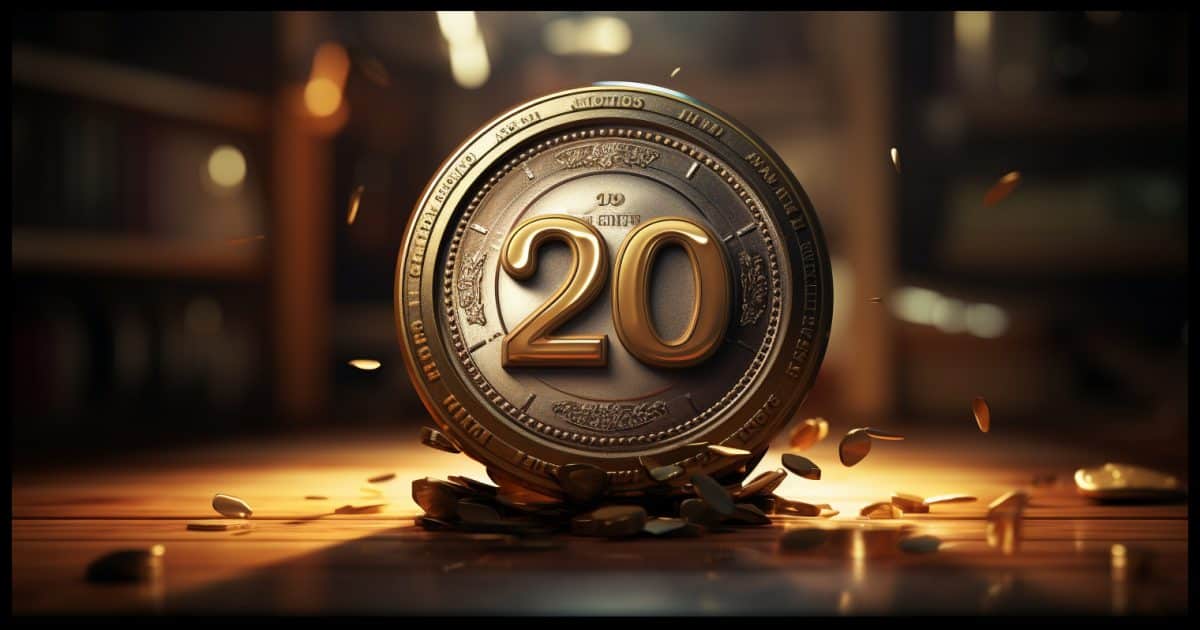 Today marks the 20th anniversary of Ask Leo!. On August 10, 2003, I posted the first answer: How Do I Keep the Status Bar from Disappearing in Internet Explorer 6?
Much has changed in the intervening years. Some things have stayed the same.
I've also learned a lot in that time. I've learned a lot about technology, of course, but I've learned more about people and, of all things, philosophy. Here are some of the things I've learned grouped into three big baskets: people and philosophy; technology; and life in general.
People & Philosophy
Obvious isn't obvious.
What's blindingly obvious to one person is often anything but to another.
Yes, it happens with technology all the time since both knowledge and experience differ so greatly. I list it here first, however, because many of the items I'll talk about below may seem obvious to you. Some are. Some are only obvious in hindsight. And others are just as mysterious to me today as they were the day I started.
So, yeah, when something isn't obvious to you but it seems like it is to everyone else, a) it might not be as obvious to them as you think, and b) regardless, I know how you feel.
People are lazy, and that's ok.
Not only is it ok, it's necessary.
Systems and solutions built to rely on people putting in extra effort, especially effort they don't see as related to what they're trying to do, are doomed to failure.
Let's face it: most technological innovation since the day we started walking upright (and perhaps prior) happened because we're trying to make things easier and do less work.
In other words: because we're lazy. That's OK, but it can make the additional effort often required to make technology work all the more frustrating. More on that in a sec.
People are impatient, and that's ok too.
We're all in a hurry. Every single  one of us.
Time is our most precious resource, whether we acknowledge it or not. We don't want to waste it looking for an email confirmation that this login really is us, trying to decide if the pictures we're shown really are bicycles or not, or just waiting for our device to decide that it is ready to go to work.
Again, much innovation is about saving ourselves time. We're impatient, and it will always be thus.
People are frustrated, and that's not surprising
Perhaps the most common emotion expressed in the questions and comments I get is frustration. Something's not working, various remedies have been attempted, and… no luck. Or instructions are non-existent or indecipherable. Or change happened for reasons that either make no sense or simply don't apply.
Honestly, it's no surprise at all that technology frustrates. I think the biggest underlying cause is simply what I'll call a bi-directional lack of understanding. Technology creators from large to small often don't understand the user, and the average user doesn't understand the needs and results of those creators or the basic inevitability, and even necessity, of change.
Precise terminology is a barrier to communication
I know it sounds odd. Getting the words right seems essential to communication, but technical terminology can actually be an obstacle.
The issue is that many people a) don't know the correct terminology, b) aren't really that interested in learning it, and c) don't use it enough for it to stick. Much of my role becomes a glorified translator and search engine, or, if people are patient enough, a bit of a slow chat bot as we drill down identifying the specifics of the problem.
I suspect this applies to much more than just technology. Healthcare comes to mind.
Literacy matters (and it's much worse than you think)
One of the things I encountered early on in taking written questions was the realization that many, many people can't write. It's more than just spelling and grammar — though that's often appalling as well — this is more about being able to express themselves. Long rambling questions, questions that do anything but actually ask a question, questions that come close to being a loose collection of random words. You might think I'm kidding, but trust me, it can be pretty bad.
And, no I'm not talking about "text speak" or shorthand. While annoying, that's something different. I'm also not talking about folks for whom English is a second language. Over the years I've become able to tell the difference between someone who clearly doesn't speak English regularly and a so-called "native" English speaker who can't write their way out of a paper bag.
Literacy matters. English matters. Writing well matters. It's the one thing I'd do differently.
People want simple
This is really no surprise, but it's at an extreme, I think, when it comes to technology, mostly because simple is so rare.
The technological solutions we have in place are so often convoluted and hidden that mere mortals simply don't stand a chance. When things get simple, people get happier. It's not easy because many of the things people want their technology to accomplish are complex, whether or not they realize it. The challenge is to present (or rather hide) that complexity in simple terms, interfaces, and actions that are easy to interact with.
Inertia is strong
It's sometimes frustrating to hear from people who absolutely rail against one technology or another or one company or another… and then refuse to switch away from using that technology or company's software. It's a form of change aversion, I'm sure, but once people get comfortable, they become set in their ways — even when those ways irritate them deeply, and even when there are alternatives. The sad part is that some companies absolutely take advantage of this.
Change is seen as an enemy
I regularly hear from people who claim that the latest change they don't like represents "change for change's sake". That's simply not true, of course. A business changing things randomly without direction and purpose other than change itself wouldn't last long. There's typically a method or a madness behind the change. We may not agree with it, but that doesn't change the fact that there's a reason.
Of course, folks who are change-resistant suffer the most. Not only are they the most negatively impacted at a personal level by the inevitability of change, but their resistance makes it difficult to get them answers. Mired in the desire for things to be the way they used to be, offering solutions for the way things are is often ignored or outright rejected.
It's particularly frustrating for me, as not only do I embrace change, I see it as a choice… a choice people are unwilling to make. They suffer needlessly as a result.
Empathy is everything
I've commented on more than one occasion that "It's good to be a geek." It usually happens as I breeze through some technical something-or-other that would generally stymie and frustrate non-geeks or pull together a solution that's just not in their wheelhouse.
It also implies an opposite: "It can be frustrating not to be a geek." Geeks need to remember this! Unfortunately, many lack the ability to do so and are often quick to ridicule. Particularly when assisting others, having empathy for what they're going through leads to less frustration, more acceptance, and a significantly better experience for everyone involved.
Legacy is forever, even when it shouldn't be
Bill Gates left Microsoft's day-to-day activities in 2008. He stepped down from the chairman role in 2014 and left the board in 2020. And yet to this day people still blame him personally for every little feature they believe was implemented improperly. I find this somewhat frustrating, and yet I expect it'll last for a long time. Unless you want to blame him for starting the company in the first place, there are a myriad of other more anonymous people deserving of your ire.
On "stupid questions"
I've joked in the past that I used to believe there's no such thing as a stupid question, but then I started Ask Leo!. That's not fair or accurate, but there are most definitely questions that make me wonder.
What I've decided is that most questions we think of as "stupid" are either borne out of a deep lack of knowledge (which is absolutely not the same as stupidity), or an unwillingness to do even the most basic research or reading. The "stupidest" questions I get are those clearly (and I do mean very clearly) answered on the site, or in the video, sometimes even on the very page the question is being asked.
There are definitely frustrating questions, though. It's most frustrating when even the smallest effort would have returned the desired answer without waiting for me.
Technology
Authentication is a mess
It didn't take long after I started for me to note that the most asked question was a variation of "Can you help me recover my lost Hotmail password?" Twenty years later: "Can you help me get back into my Gmail account?" Same problem two decades apart; only the services involved have changed (presumably based on shifts in popularity).
The underlying authentication mechanism (passwords), which seems so simple, is fundamentally fragile. Particularly when adding two-factor authentication or recovery mechanisms (beyond your mother's maiden name and your favorite pet), the system is often so "secure" that even the rightful account holders can't get in if even the slightest thing goes wrong.
Yes, I know, there are an assortment of alternatives and improvements and whatnot all under development, and even in the process of being deployed. Here's the thing: it's always been so. There have always been better, more secure alternatives, and yet we always come back to passwords. My advice: don't forget 'em. Just don't.
Reminders are good. Annoying, but good.
Every so often I get asked by some service or another,"Is this still your phone number?" EXCELLENT. Folks aren't going to take the time to proactively check, so displaying a wrong number will absolutely get their attention and potentially prevent account loss in the future. (Thumbs down to prompts that say, "Would you like to update your number now or later?" while displaying a number that doesn't need updating.)
Linux
I left Microsoft less than two years prior to starting Ask Leo!. As you can imagine, my head was full of Microsoft technologies and not much else. (Though the eight-bit experience I'd had prior to Microsoft no longer counted for much.) It didn't take long for me to encounter and then embrace Linux, as it was the preferred hosting platform for websites and online services. There was much learned along the way. Today, not only is Ask Leo! hosted on an Ubuntu Linux server, but it's self-managed, meaning that I handle all the nitty-gritty details. Oh, and I have another Ubuntu Linux server in my basement acting as a pseudo-NAS.
I love Linux. I really do. If it weren't for Ask Leo!, and if it weren't for some tools I rely on that aren't supported (or supported properly) on Linux, it would probably be my primary operating system.
Mac
Once again, I left Microsoft mostly a PC kinda guy. (The fact that the first computer I ever owned was an Apple II also no longer counted for much.) As Ask Leo! and technology in general progressed, much of what I did day to day moved online. This meant the specific technology on my desktop mattered less and less. After becoming enamored with a specific feature in FinalCut Pro, the Mac-only video editing software, I dove in and purchased a Mac Pro, which served as my primary desktop machine for many years. I've now also been though a couple of Mac laptops and have an iPad as well. That Mac Pro still resides in my basement performing various backup-related roles.
Life
People die
Specifically, readers die.
It wasn't long after starting that one of my more active readers passed away. If I recall correctly, I got notice from a relative who'd been put in charge of their digital legacy. It's happened multiple times since then, of course.
I suspect it's happened much more than I realize, because I don't get a proactive notification when someone just disappears. I don't read unsubscribe comments (for my own mental health), and if someone's email stops working, they're silently removed from my lists. Over 20 years there've been many, I'm sure.
I think that's something many online publishers don't think about. To be blunt, it doesn't directly impact their operations, so there's no reason to. In a very cruel and brutal sense, it's just another unsubscribe.
And yet, it's another reflection of the underlying humanity that unites us all.
And, yes, there are certain names I miss seeing in my question queue. Sometimes I hear they've passed. More often than not, I just wonder.
The Future
So. 20 years.
Will I do this for another 20 years? I don't know. I have no plans of stopping, but there are risks on the horizon.
Ask Leo! is a business, and while the past couple of years have been good, the future is definitely in serious doubt. AI-based answers directly from search results threaten to significantly reduce the number of visitors to the site. Advertising revenue is already on a serious decline — so much so I'm seriously considering stepping away from it when my contract is up in a year or so — I'm just not sure yet how to compensate for the revenue loss.
This year, for example, looks to be a net loss overall.
That's not sustainable.
But ups and downs are the nature of online business and entrepreneurship. In fact, it's directly related to a topic I touched on repeatedly above: change. The landscape is constantly changing, and I'll be looking for different opportunities to keep Ask Leo! afloat.
And I do want to keep it afloat. Not only do I enjoy doing it, I see it as adding real value to people who need it most: the average computer user, befuddled by current technologies.
For whatever reason, it comes naturally to me, and I see it as both an honor and privilege, and almost an obligation, to use my skills to help others.
But I gotta pay the bills too.
The good news is that I still love this stuff. I hope to keep it up for a very long time.
Whether you've been with me for a week, a month, or a couple of decades, I thank you for your attention and your support. I literally could not do this without you.
Onward!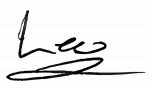 Podcast audio

Download (right-click, Save-As) (Duration: 5:04 — 3.7MB)
Subscribe: RSS