It's rarely what you think it is.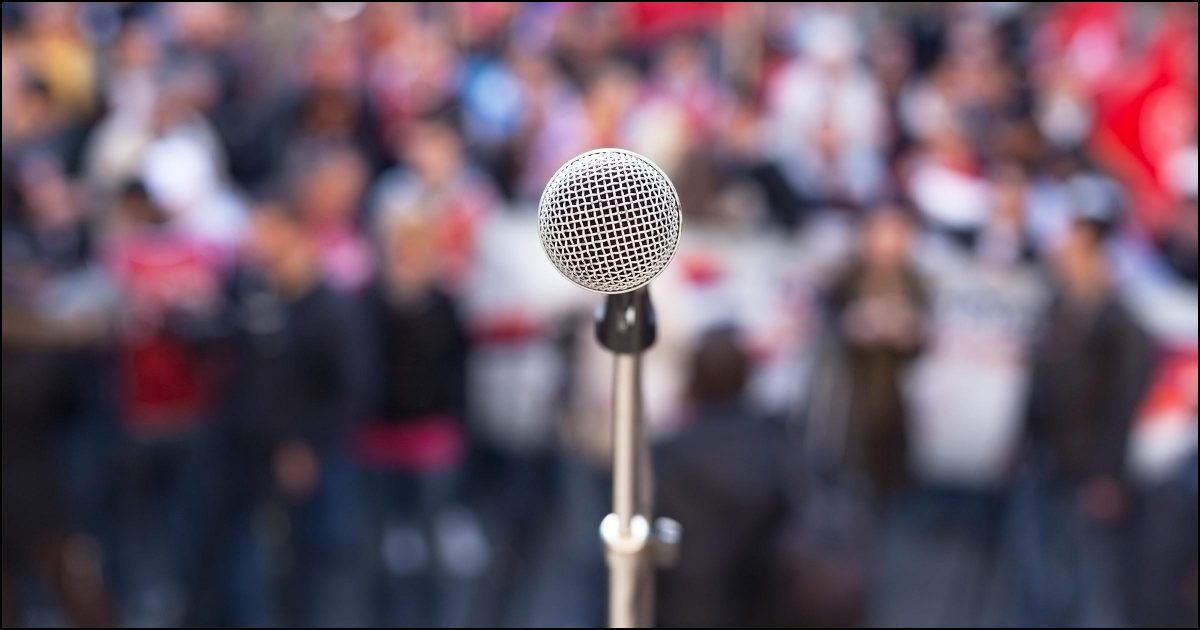 Often, when people find their posts or comments removed or altered from websites they visit, they're quick to claim their right to free speech has been violated. That's rarely the case.
Question: Can you advise me on the "rules" of the internet regarding free speech? I've had comments on some sites and posts on a discussion group deleted by the owner. Doesn't that violate my right to free speech?
No, it doesn't. Not even close.
Free speech is an interesting concept in general, especially in turbulent times. Take it to the internet, and things get even more "interesting".
Yes, there are rules and even laws, but it's an incredibly complex issue.
The Internet and Free Speech
The internet is not an entity, and there are no rules or laws that span it completely. Actual laws vary, often dramatically, from locale to locale. Free speech, when afforded by law, does not mean you have the right to use someone else's venue for your message. Their platform; their rules. You can, however, set up your own platform (website, newsletter, magazine, streetcorner). The First Amendment only covers what the U.S. government can or cannot do, but does not prevent, say, website owners from setting up more restrictive rules of their own. Regardless of the situation, free speech does not guarantee you access to any particular audience, or any audience at all.
My big fat caveat
I am not a lawyer. This is in no way a substitute for legal advice from an attorney or other source better versed in all the nuances of free speech. If you need real, honest legal advice, then get a real, honest attorney1.
My discussion here represents only my understanding of and opinions on the assortment of issues related to free speech.
I could be wrong. I don't think I am, but I could be. (Which, by the way, applies to everything I've ever said or published. :-) )
The internet
Let's start by acknowledging that there is no such entity as "the internet". Internet is just a term that describes a vast global network of interconnected computers.
It has no laws or rules.
Even the protocols, formats, and various ways devices interconnect aren't governed by enforceable laws. A more appropriate (if sexist) term would be  "gentlemen's agreements." Adhere to this specific protocol and you'll be able to do X on the internet. Change that protocol (which can be done) and X won't work.
Just look at all the cross-browser capability standards to display a webpage and you'll get an idea of those agreements at work. Or not.
But there are laws
There are laws that govern aspects of how we communicate with each other, including how we do so over the internet.
One problem is those laws are not global in nature. In reality, they're different for each of the hundreds of countries in which internet users live.
As you might imagine, countries rarely agree on everything, and exactly what you're allowed to say is one of the ways they vary. In some countries, it's illegal to speak ill of the ruling monarch. In others, it's only illegal if you threaten them. In still others, you can pretty much say what you want.
The issues, concepts, and legalities surrounding the internet and what can be done on it are no different. Some countries try to strictly regulate the internet used within their borders; others, not so much. Many try to apply laws that were written before the internet's existence to current internet-related issues and experience varying degrees of consistency and success.
In short, there's a bucket load of laws that apply to what happens on the internet. Unfortunately, it's a bucket load of inconsistent, incomplete, and often contradictory laws that may or may not apply to any given situation you might encounter, and even then, only if it rises to the level of some government agency's attention.
To the issue at hand: not all countries have free speech provisions.
Just because you live in a country that affords free speech as a right doesn't mean that the service you're using in that country has the same guarantees. Depending on the location of the company, the individual who owns the site, or the hosting company that provides the server space and network connection, there may be no such thing as any kind of free-speech guarantee. Period.
Free speech is probably not what you think
Let's say I run a website.
To keep things simple, we'll say that you, I, and the website are all within the United States.
You take issue with something I post on my website, and you say so, using the comment function on that website.
I am not required to publish your comment.
If I do happen to publish it, I am not required to keep it published.
I can choose to edit your comment; in the worst case, I could make it say something other than you intended.
This has nothing to do with your free speech rights. If anything, I expect it has more to do with my rights as the website owner. I am not required to provide you a place for what you want to say, no matter what you say or how you say it.
But: you can set up your own website where you take issue with me. I can do nothing about that.
That's what free speech really is, at least to me: the ability to set up your own pulpit and say what you want. Free speech does not mean you have the right to use someone else's venue for your message.
And it doesn't make a difference that you can't reach my audience to make your point from your site. Freedom of speech does not guarantee an audience. If you get one, fantastic. I have no right to reach them via your venue, either.
That pesky first amendment
One of the things people like to throw around is the first amendment to the United States Constitution, (often in the context of having their first amendment rights violated). Typically, they are incorrect.
The amendment starts with the phrase, "Congress shall make no law…". If no law was made, or you weren't arrested, or a court decision wasn't involved, then the first amendment doesn't apply. The wonderful webcomic XKCD explains it beautifully.
TOS, AUP, and common sense
There's more to this than the whim of the site owner. Many will have thought through what their site is about and what they want it to look like. They may well have set up some rules or guidelines ahead of time.
Most websites publish "Terms of Service" (TOS) about posting information. Be it writing your own blog on a blog-hosting service, making posts in a forum, or leaving comments on an article, by participating, you either explicitly or implicitly agree to abide by those terms.
Don't like the terms? Don't post there. Go somewhere else. Violate the terms? Expect to see your comments, posts, or blog disappear.
It's not your site. If you want to play there, you must play by their rules.
Similarly, if you make use of a hosting service or something similar to set up your own website, service, or blog, you'll likely be faced with an "Acceptable Use Policy", or AUP. As the name implies, when you use someone else's services — even if you're paying for the privilege — you're required to abide by what they consider to be acceptable use of their services.2
And regardless of where you post or host and what their rules are, there remain things that are simply wrong to say or do — at least morally, and perhaps legally. The classic example is that it's not within free speech rights to randomly yell "Fire!" in a crowded theater3. Where free speech guarantees are available at all, they don't trump the safety of others.
Making your point
"So, if website owners can just randomly delete my comments or posts, how am I supposed to make my point to the people who are there and need to see it?"
You may not be able to. Whether you're on the web or using another form of media, there's nothing about human discourse that guarantees you get to make your point to the people you think need to hear it. There's certainly no legal recourse that I'm aware of.
Except… (and this is where you really need to talk to a lawyer) …
Defamation, slander, and libel are all terms that have very specific legal implications. I won't try to delve into that. But depending on where you are and your specific situation, information on the internet that intentionally lies about or maliciously harms you may be one thing on which you can act. Like I said, get an attorney.
It even happens to me
I've been banned from one discussion forum (that I know of).4
And as unfair as it is, that site owner had every right to do so. In many ways, it really sucks, because it prevents me from communicating with the other users of that site.
But it simply must be this way.
Consider the alternative: that I'm somehow able to force that site owner to let me back in. If there were a mechanism to let people force their way onto sites that others own and control, that would have a pretty chilling effect on the internet as a whole. In fact, it's likely that sites like Ask Leo! wouldn't exist. Malicious entities would use that ability to their own ends.
As distasteful as it is, the website owner's ability to pick and choose whom they allow on their site is also an important form of freedom of speech.
Even if they're wrong.
Podcast audio

Download (right-click, Save-As) (Duration: 9:15 — 4.3MB)
Subscribe: RSS
Footnotes & References
1: No joke intended. Get a real one. Get an honest one. They're out there.
2: Perhaps the easiest way to explain AUP differences is that some hosts allow you to post porn, while others do not.
3: Unless, presumably, there was an actual fire.
4: Corgi-related, of all things. Go figure. Just goes to show that it's not always politics. In this site's case, I take my ban as a badge of honor. 😉