(Particularly if it's been turned on without your knowledge.)
BitLocker is a fine approach to encrypting hard drives, especially the system drive. It's easy to turn off BitLocker if you decide you no longer need it.
OK, I encrypted my drive. Now I've decided I don't need or want BitLocker. How do I turn off BitLocker?
I'm going to assume you're talking about BitLocker's full-drive encryption.
I also assume you understand that with Bitlocker turned off, anyone who steals your machine can access all the files on it, even without knowing your Windows log-in password.
Turning off BitLocker and decrypting your drive is a snap.
Decrypting Bitlocker
Sign in.
Right-click the drive in Windows File Explorer.
Click on Manage BitLocker.
Click on Turn off BitLocker.
Click on the Turn off BitLocker confirmation button.
Wait for the operation to complete.
Decrypting a BitLocker drive
Boot your machine and sign in to Windows. Yes, this step is required. If you cannot sign into Windows, you will not be able to decrypt the drive; that's kinda the point of the security BitLocker provides.
Run Windows File Explorer and right-click on the drive you want to decrypt. In the resulting context menu, click on Manage BitLocker.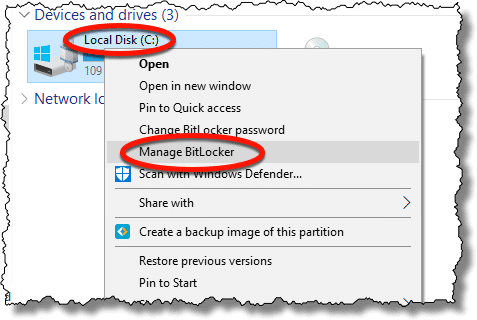 In the resulting dialog, click on Turn off BitLocker.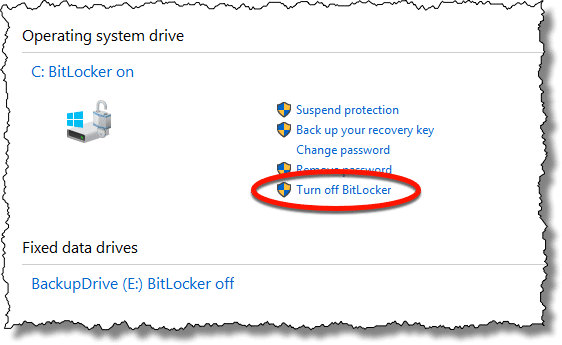 Click on the Turn off BitLocker button in the subsequent confirmation message box.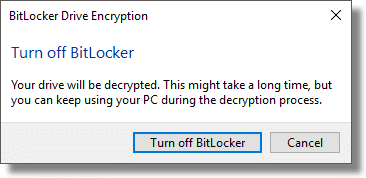 The system goes to work decrypting your drive.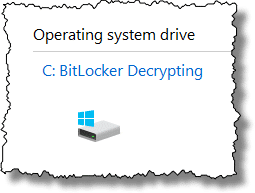 As the message said, decrypting can take a while. How long depends on the speed of your hard disk, the speed of your computer, and the amount of data you have stored on that drive.
After a while, the process completes.
You're done! BitLocker has been turned off on that drive and the data decrypted.
If you can't sign in
As I said, the point of Bitlocker is to prevent unauthorized access to your data, and "authorized" means you can sign in to your machine. If you can't sign in, you can't decrypt the data on the hard drive.
Unless maybe…
Check out Find Your Lost Bitlocker Recovery Key in Your Microsoft Account for a straw to grasp at.
Do this
Check to see if Bitlocker is enabled on your drive.
If it is and you want it off, follow the instructions above.
If it's not and you want it on, click on "Turn BitLocker On" and follow the prompts.
If you use BitLocker, be certain to

save the recovery key

.
Regardless, back up your drive .
Subscribe to Confident Computing! Less frustration and more confidence, solutions, answers, and tips in your inbox every week.
Podcast audio

Download (right-click, Save-As) (Duration: 4:50 — 4.3MB)
Subscribe: RSS