Last year, I replaced two laptops (an aging MacBook Pro and a lightweight Dell Latitude) and my desktop (a Mac Pro) with a Dell laptop running Windows 10.
I documented the process that lead to my decision in a series of articles, beginning with The Journey to My New Computer: Taking Stock.
It's now a year later, and it's time to assess the results.
What works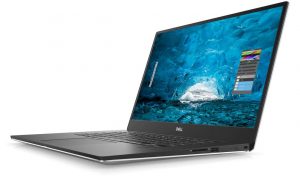 The laptop I chose — a Dell XPS 15 with a docking station (and a new widescreen monitor) — has served me well in the intervening year. In fact, I'm typing on it right now.
There were hiccups, of course, the biggest being that the external display had a habit of blanking out intermittently. There appeared to be an issue with the docking station, and regularly updating the drivers for both it and the laptop resolved that annoying problem.
I've traveled with the laptop and honestly, it's been handy to always have "my world" with me. If I needed to fire up a virtual machine running Windows 7 or Windows 10 Home (the laptop runs Pro), I could, no matter where I was.
And honestly, World of Warcraft looks great on the 38″ external monitor.
I did find, however, that I immediately needed to max out the RAM capacity if I wanted to run virtual machines with any regularity and reasonable performance. My upgrade took me to 32 gigabytes, and all's been well since.
Well… "well" might be an overstatement. Which leads me to…
It's just OK
As I mentioned in the "what do I do all day" article, 80% of the time — maybe more — the machine is twiddling its digital thumbs. You just don't need that much horsepower to surf the web, write articles, and respond to emails. Even grabbing and annotating screenshots isn't that big a deal.
However.
The three big tasks I mentioned back then are another story. Video editing using Camtasia, running a virtual machine (let alone more than one), and online gaming push this machine to its limits.
In fact, I'd say it's being pushed beyond its limits. The machine can accomplish all three of those tasks, but can also be frustratingly pokey at times, depending on exactly what I'm doing. Even Photoshop (photography being another hobby of mine) can push its limits.
As I said, it works. It even works sufficiently, most of the time.
But I'd be hard pressed to say that for those applications it works well.
Solutions
So, what to do about it?
There are two approaches: fix, tweak, alter, or expand the existing system to make it more capable; or replace it.
I'll go ahead and call my assumption a mistake. I assumed that a laptop — designed primarily to be portable and save power, so as to be able to run for a long time on battery — could be coerced into these more demanding tasks. And it could… sort of. As I said, the tasks are do-able; the laptop just doesn't perform exceptionally well.
My opinion is that the laptop is operating at capacity. Not just physically, but in terms of what I'm demanding of it. Even replacing Windows with a lighter-weight operating system and alternative applications — even if they exist in some satisfactory form — won't meet my needs.
And if all that sounds like I'm working up to an excuse to get a new machine…
…it's because I am.
In fact, as I write this, the new one is on order.
I'll share the details of exactly what I'm getting and how I arrived at its configuration in a future article.
Why this matters to you
Aside from simply watching my machinations, there's an important lesson here I want to emphasize.
Whenever someone asks me "What machine should I get?", my immediate response is "How will you use it?" The answer to that question is by far the most important information you can provide. It's even more important than budget, since some budgets simply won't allow for a machine to do everything desired, forcing you to rethink your intentions.
Think long and hard about how you use your computer and how you plan to use your computer in the future, and make decisions in line with that.
As part of my business, getting another new computer a year later is not unexpected or even unrealistic. But as a casual user, realizing that the computer you just bought isn't up to the tasks you expect of it can be a wallet-busting mistake.
Podcast audio

Download (right-click, Save-As) (Duration: 5:32 — 5.7MB)
Subscribe: RSS